Welcome to All About Food Blog
All About Food blog was started in January 2010 from the simplest of foundation: We want to share our experience in restaurants we visited.
At that time, I used my name as a domain for the blog using the free BlogSpot platform. My first post was about a restaurant I went to many times during my uni years, Pancakes on the Rocks, Sydney. It was a very short blog post highlighting one of the best dishes I had ever tasted at that time, The Ultimate. I still preserved this blog under a sub-domain blog.ardipradana.com.
As I learned gradually into food blogging, I gained insights about the importance of words choices and felt that pictures were as important as the description of the experience. I moved away to D-SLR from smart phone photography (although sometimes I still do it when I didn't bring my camera). I began to upgrade my photography and Photoshop skills to brush up the pictures.
Recently I came back to the basic of photography and stripped off all formatting for my pictures. I felt that by giving frames and other gimmicks, my pictures looked more artificial. Now, I trust my camera and lens' abilities to produce these pictures. I use Nikon D7000 with my faithful Sigma 50 mm f/1.4.
In 2012, All About Food blog relocated to the current address to enhance our readers' experience in reading the blog. I also redesigned it for a fresher and updated look and I thank my friends at AWDesain.com for all of these to happen as painless as possible.
In 2013, I retired my faithful Sigma 50mm f/1.4. It is still a very good lens, but for large plates, I usually can't take the picture unless I stand up or take it from a distance. In a restaurant setting, it is hard to do without giving away what you are trying to do. Thus, I now use Nikon 35mm f/1.8.
Please contact us if you have any suggestions or comments on anything.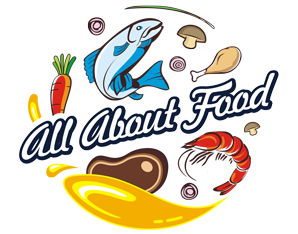 Thank you for visiting my blog… Once again, Welcome to All About Food blog and I hope I can help you in deciding where to eat next 🙂
Ardi Pradana