6.5 / 10

Taste: 6.5 / 10

Price: S$23 – S$35 main course

Place: 7 / 10
Review:
Chilis American Grill Bar is located strategically right at the heart of Resorts World Sentosa. We went there just after a visit to Universal Studio Singapore because it was just around the corner!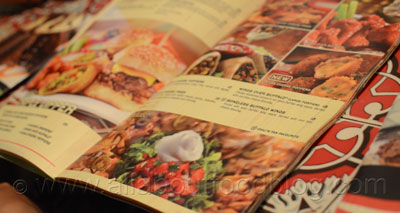 I recommend you to try their Triple Dipper (S$24) as a starter. You could choose three dishes between their starter choices. It would then be placed on a share plate with three sauces of your choice. On this occasion, we chose Texas cheese poppers, Wings over Buffalo, and Southwestern eggrolls. The cheese poppers were pretty exciting with the additional pop from the jalapenos every now and then. The other two were okay.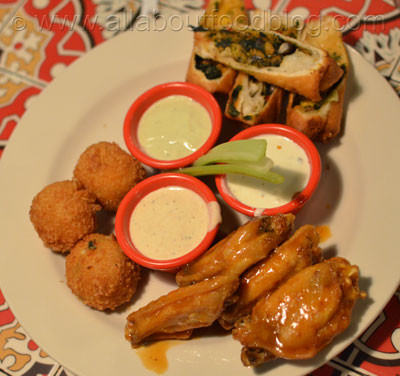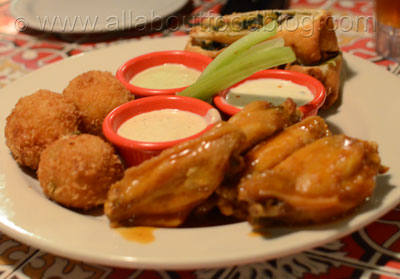 Chili Shrimp Quesadillas (S$23) was our second dish of the day. Since it is American, they tend to use the word shrimp instead of prawn. Served with house-made pico de gallo and a side of sour cream, the quesadillas could have a little bit more time on the pan. However, the dish was presented pretty nicely.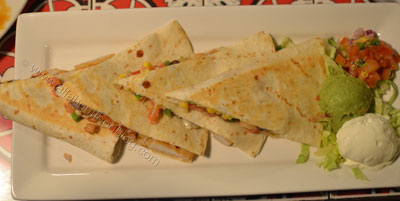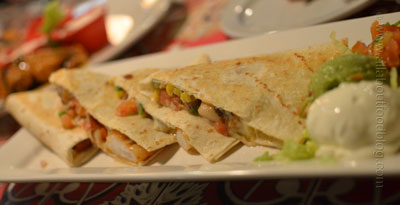 There is a whole lot of Cs in our next dish: Crispy Honey-Chipotle Chicken Crispers (S$25). It was a spiced up version (with the addition of smoky honey-chipotle sauce) of the regular chicken crispers that came with sweet corn on the cob and homestyle fries. This dish was my personal favourite in the restaurant.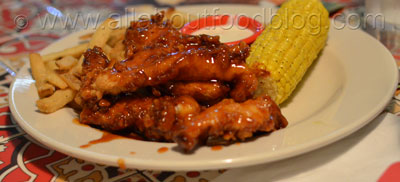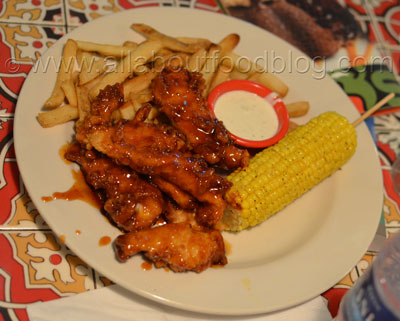 For the last dish, the name escapes me, it could have been Fajita trio (apologies for that). However, I can tell you that it is sort of a hybrid between quesadillas and fajitas with rice. They also have ribs and burgers which we didn't try this time.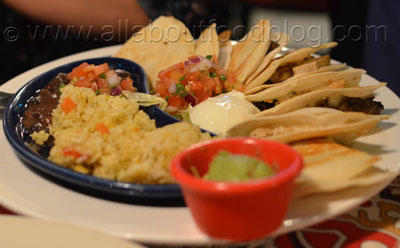 Being at the heart of Resorts World Sentosa certainly enticed us to visit Chilis American Grill Bar, especially after a full day of fun at the Universal Studio Singapore. The Triple Dipper would certainly get things a bit more exciting to start with.
Details:
Resorts World Sentosa
26 Sentosa Gateway, #01 – 072-074 Singapore 098138
+65 6835-9077