Rating:
8 / 10

Taste: 8.5/10

Price: $55 per person

Place: 7/10
Review:
I have always loved Suminoya for as long as I can remember. I've wanted to write about it, but I always had a problem putting together writing and pictures that represent Suminoya. My apology since there is a discrepancy between picture and real life condition. The price has now increased by $5.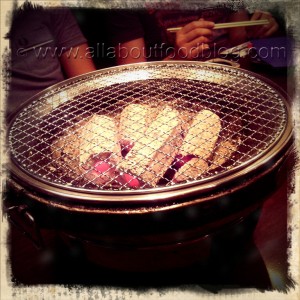 If you see the menu, there are plenty of dishes to choose from. You have a choice between gourmet and premium buffet. With premium buffet, you can order as much Sashimi as you want with other fantastic additional dishes along the way. It's no brainer that I would choose the premium buffet, considering that you only pay $8 more for it. There is also an option to get as much Calpis drink as you want for an extra $5.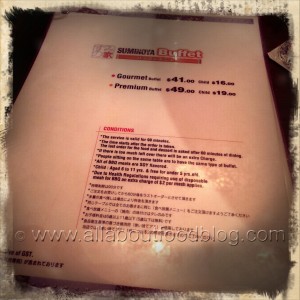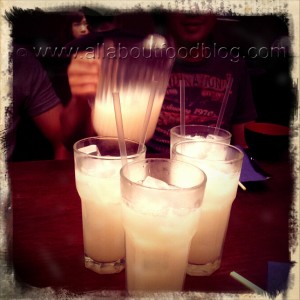 I will start off with the Sashimi. They have a range of Salmon, Kingfish, Tuna, Beef, and Squid. Even if you eat just the Sashimi for the whole night, you'll get a massive value for your money! In line with the Sashimi, they also have Yukke. It's a marinated raw beef with egg yolk. I know some people might stay away from it, but if you are really adventurous you really must order this. This is the best Yukke I have ever tasted.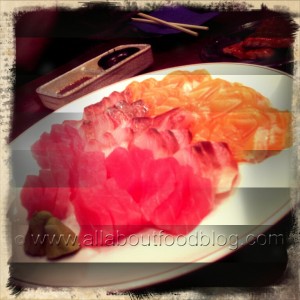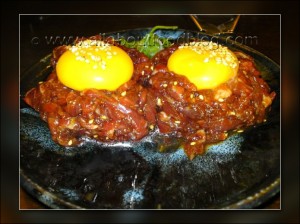 With premium buffet, you can order unlimited number of plates for Beef Tongue and Beef Ribs Finger. You get one plate each for the gourmet one. The good news is, they have upgraded their beef to Wagyu for the new menu! There is also Chicken Gristles for bone-crushers. This dish requires a good understanding on how to cook chicken and you really must not eat it raw.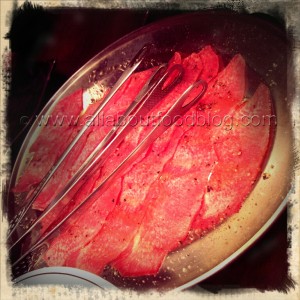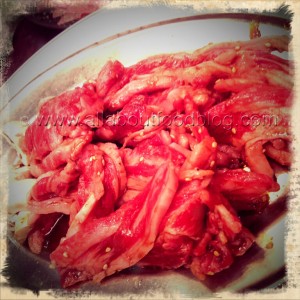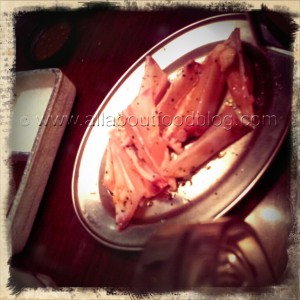 From the seafood department, you can always order Scallops, pre-chilled Unagi, and Garlic Prawns. Like its Sashimi, this seafood was incredibly fresh. It is highly recommended that you cook them through to avoid any food poisoning.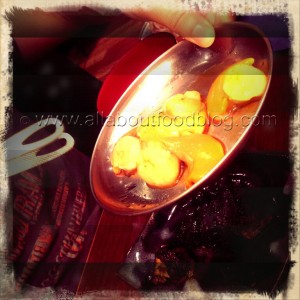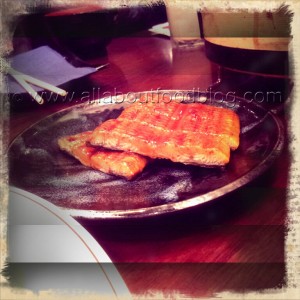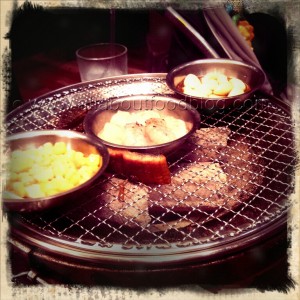 For those of you who don't really like to cook your food, Suminoya also provided you with a small range of cooked dishes. On this occasion, I tried to order Beef Komutan which is a soup-based dish. There is also a range of salad like Seafood Salad and the always tasty dried seaweed.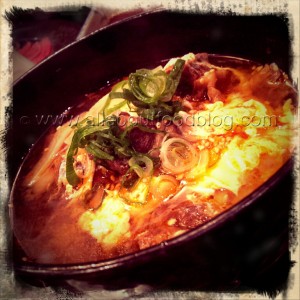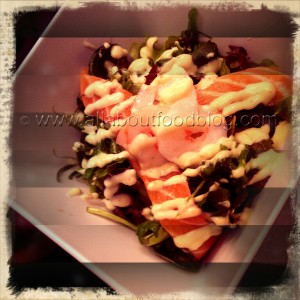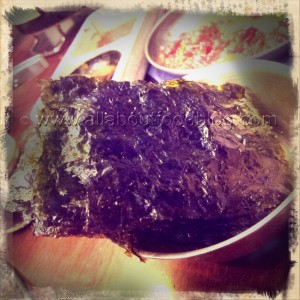 The final verdict: Suminoya is one of my favourite restaurants in Sydney. Their Yukke and Sashimi are to die for!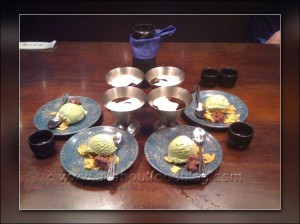 Did you know?
I am really ecstatic to see that Suminoya is now part of the Entertainment Book. Since this is the restaurant that I will always go to, 25% off doesn't sound so bad!
Do me a favour and buy this book… You won't regret it and I guarantee you'll save a lot more than what you pay for the book!
PS: I wasn't paid to say all these!!
Details:
1 Hosking Place, Sydney, NSW 2000
+61 2 9231 2177
http://yakiniku.com.au/suminoya/