For this edition, we went to Darlinghurst to try one of the legendary restaurants in the area, Una's. I've heard about them for many years, according to their website they have been around since the 70s!
One dish that kept popping up as a suggestion when visiting Una's is their Schnitzel.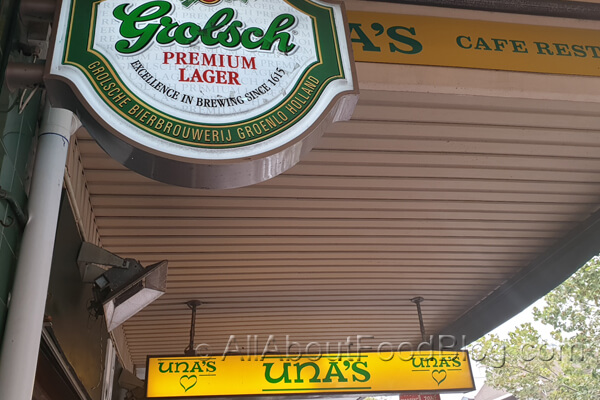 The Menu at Una's Darlinghurst
If you look at the menu below, you'll see Schnitzel basically occupies the top 6 main dishes.
You could also order entrees or side dishes, but only if you're feeling peckish. Their Schnitzel is pretty big.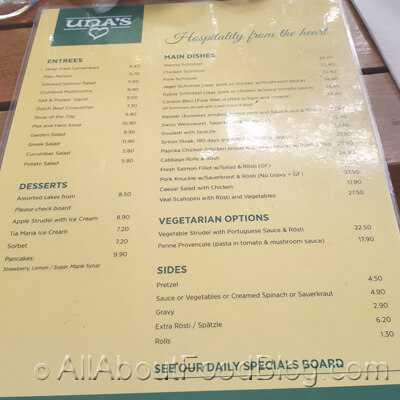 Jager Schnitzel with Mushroom Sauce - $24.40
Here's a comparison of the size of schnitzel with a hand of an adult... pretty big eh?
With their schnitzel, you can choose between veal, chicken or pork. Jager schnitzel comes with mushroom sauce, cabbage salad and rosti.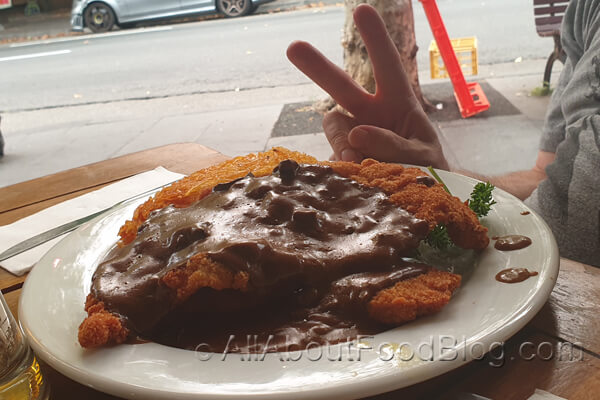 Jager Schnitzel - $24.40
I was thinking about ordering the Gypsy Schnitzel but the temptation of schnitzel with mushroom sauce was too great!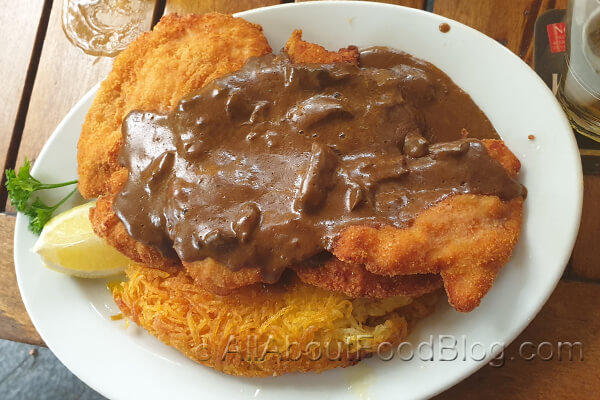 Pork Knuckle with Sauerkraut and Rosti - $27.50
The pork knuckle is even bigger than the schnitzel for only $3 extra. You also get sauerkraut with bacon and the giant rosti.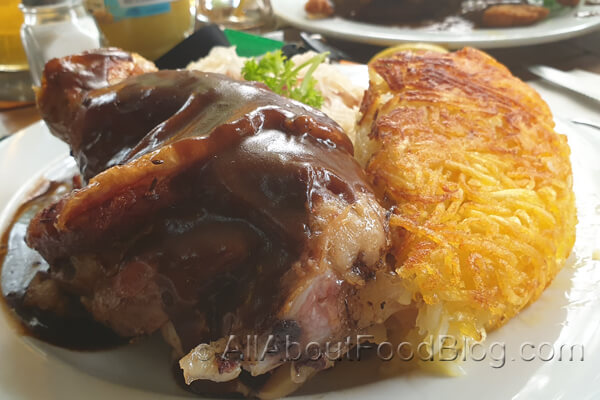 Cherry Strudel with Ice Cream - $8.90
After a few pints and a schnitzel, you would want something that's sweet to finish your dinner. Strudel is generally the choice when you go to an Austrian/German restaurant.
A slice of cherry strudel with a scoop of ice cream is only $8.90... yep, it's not a typo!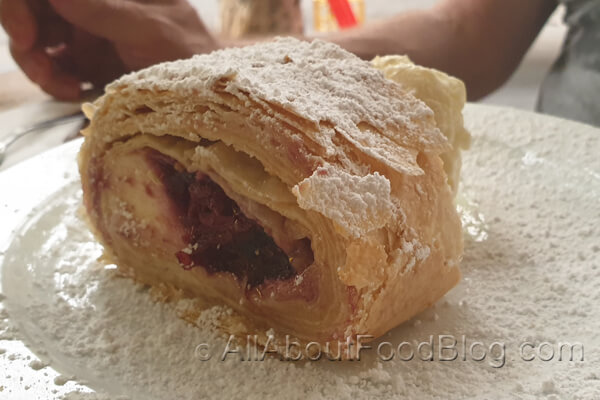 Apple Strudel with Ice Cream - $8.90
If you don't fancy cherry, perhaps you would like to try apple strudel instead?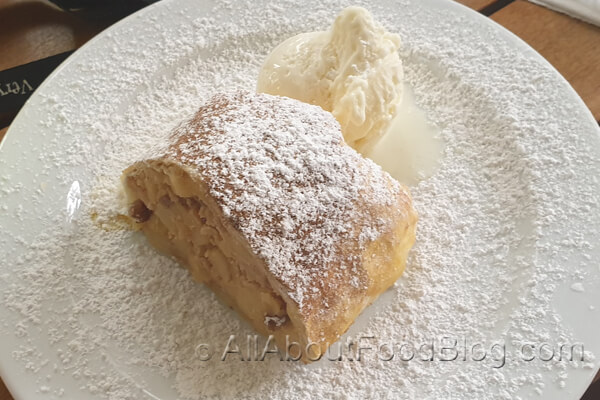 The Final Verdict for Una's Darlinghurst:
I'm sure you've picked up what you should order at Una's Darlinghurst from our choices above.
Do you think I should go?
I don't think you could find a schnitzel for under $25 in the city with this size.
Rating:
Una's Darlinghurst
7.5 / 10
Taste: 8.0 / 10
Price: $22.40 - $27.50 for main
Place: 7.0 / 10
Details:
340 Victoria Street, Darlinghurst 2010, Sydney
+61 2 9360 6885