Review:
Al Aseel Lebanese Restaurant is consistently mentioned in any "top 10 Middle Eastern restaurants in Sydney" lists… and we are going to put it to the test!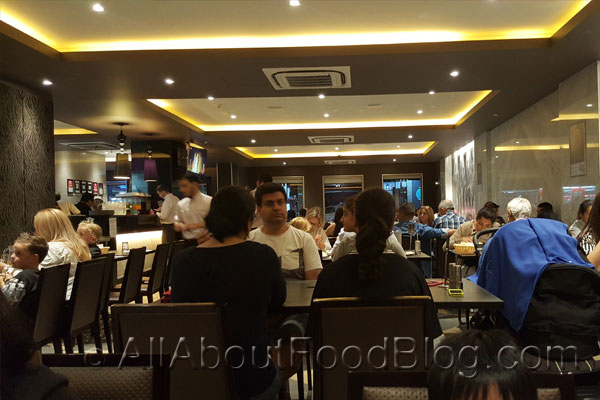 Kibbe Naye – $15 – traditional finely blended raw lamb mixed with burghol, our secret herbs & spices topped with extra virgin oil and mint.
This is the first dish that we were very interested to try. We have eaten raw seafood, vegetables, and beef before. However, eating raw lamb feels like a whole new dimension!
It was presented quite plainly with mint leaves and raw onions. The meat was pretty dense and heavy. Obviously, this is not for everyone to try. But if you are quite adventurous (it was also our first time trying Kibbe Naye!), it was actually a nice dish to have!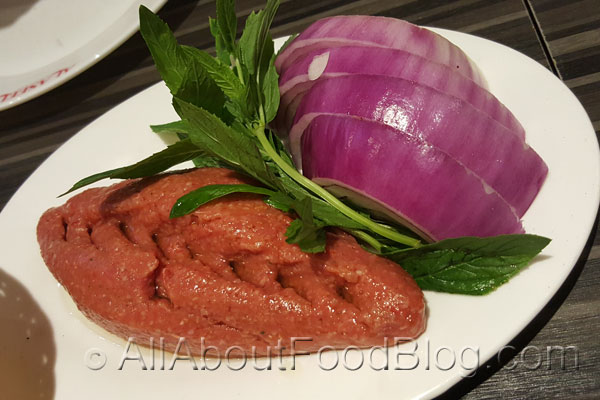 Vine Leaves – $10 – rolled grape vine leaves stuffed with rice, tomato, onion & parsley served in a delicious olive oil & lemon juice dressing (4 pieces per serving)
I actually don't mind eating this vegetarian dish and it was quite filling because of the rice wrapped inside the leaves.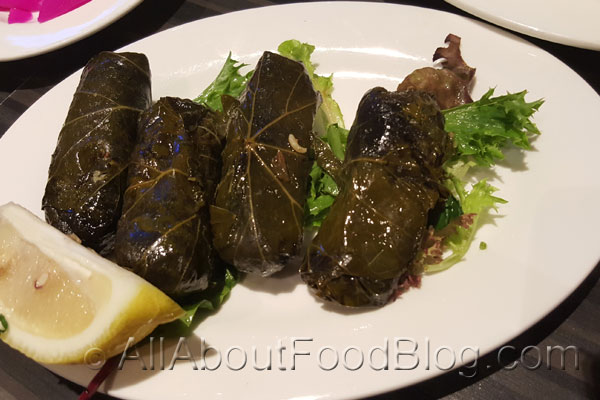 Lamb Shank – $25 – rice cooked with lamb mince meat served with a braised lamb shank & served with yoghurt
I am a big fan of lamb shanks and will always be interested to order every time I see one on the menu. I first tried the combination of rice and yoghurt almost six years ago. I can eat a little yoghurt with the rice, but I still cannot eat a blob of them with rice!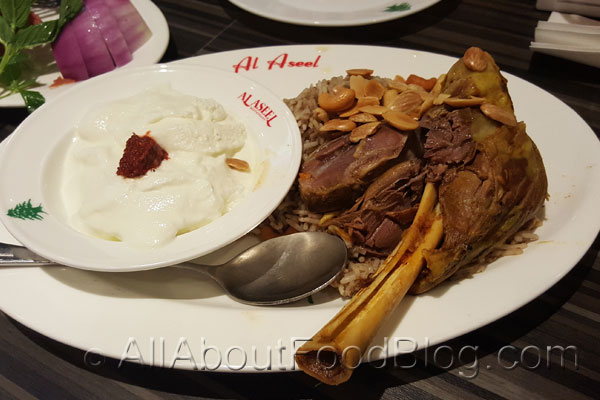 Al Aseel Mixed Skewers – $32 – 2 skewers of marinated bbq chicken breast, 2 skewers of lamb & 2 skewers of kafta served with garlic dip
They have quite a few mix and match for the skewers, but I felt that this is the one that's worth buying… Six skewers and garlic dip!
It was one of the better Lebanese skewers we've ever tasted in Sydney. They were quite big and was perfectly grilled!
For your information, the other skewers give you tabouli, baba ghanouj, hommus and falafel along with 3 or 4 skewers for around $3 or $4 less. So, if you prefer to have a more variety of vegetables, you might want to get them.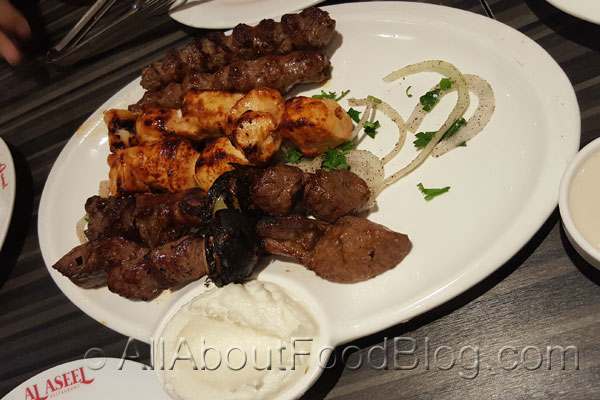 The final verdict for Al Aseel
Al Aseel truly deserves to be mentioned in the top 10 middle eastern restaurants in Sydney. Their skewers was very nice and the raw lamb (Kibbe Naye) was truly an eye opener!
Did you know?
There are five different Al Aseel restaurants in NSW (including one in Wollongong). The Greenacre one is the original venue.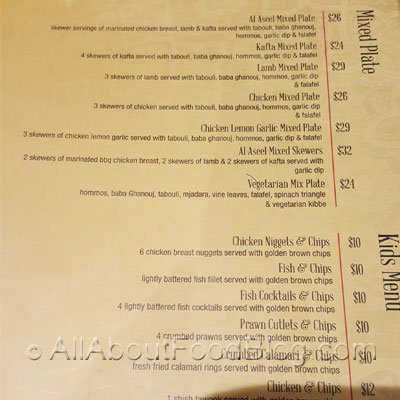 Rating for Al Aseel Restaurant:
7.5 / 10
Taste: 7.5 / 10
Price: $30 – $40 per person
Place: 7.5 / 10
Details:
18 Waterloo Road, Greenacre 2190
+61 2 9758 6744