Al Aseel Lakemba Review:
We went to one of Al Aseel restaurants in Lakemba for this week's review. The restaurant wasn't as prominent nor as busy as the one in Greenacre. However, they have exactly the same menu and price.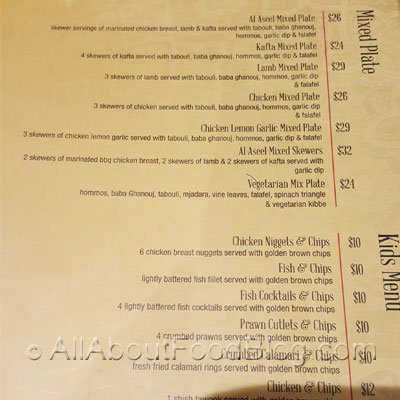 Fried Lebanese Bread – $2 – and Baba Ghanouj – $11 – Delicious eggplant dip made from blended fresh bbq eggplant, tahini & garlic served with diced tomato & extra virgin olive oil
Al Aseel gives you complimentary Lebanese bread and a few pickles. What interests me is that for a mere $2, you can get the upgraded version of the bread, deep fried! I love having deep fried Lebanese bread and baba ghanouj dip.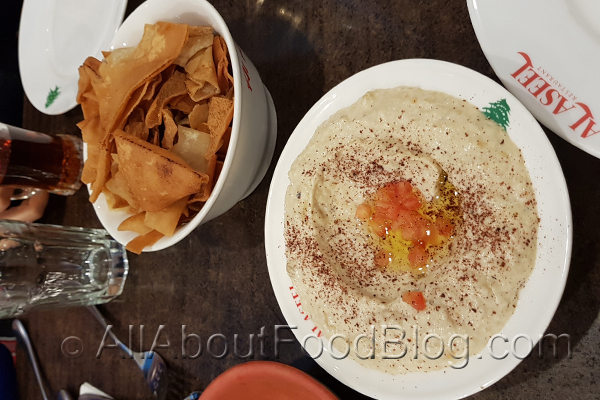 Shish Barak & Mjadra – $25 – minced lamb dumplings cooked in yoghurt & served with rice & lentils (mujaddara)
This dish is part of their main special item on the menu. The lamb dumplings were quite interesting. Unfortunately for us, the yoghurt was quite prominent. It was quite an acquired taste and we did not get it.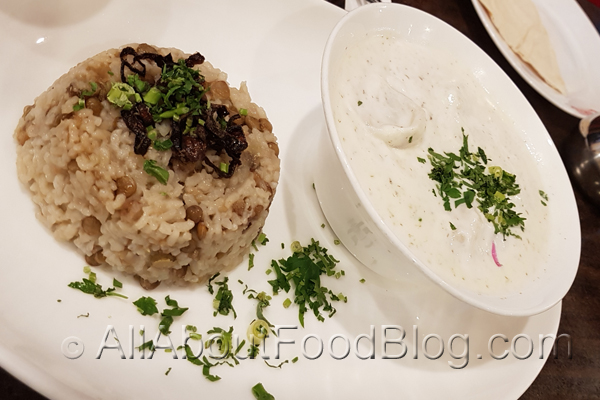 Al Aseel Mixed Skewers – $32 – 2 skewers of marinated bbq chicken breast, 2 skewers of lamb & 2 skewers of kafta served with garlic dip
When we went to Al Aseel the first time, we liked this dish so much. This time around, it was a no-brainer.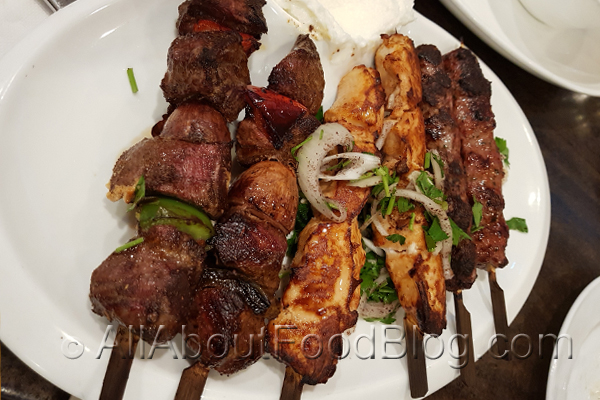 Samka Harrah with Rice – $22 – oven baked barramundi fillet topped with a traditional spicy tahini & coriander sauce served with seadieh rice & topped with nuts
Fish is probably the last thing on your mind when you go to a Lebanese restaurant. We chose this just because my wife felt like having a fish that day. It was a good decision!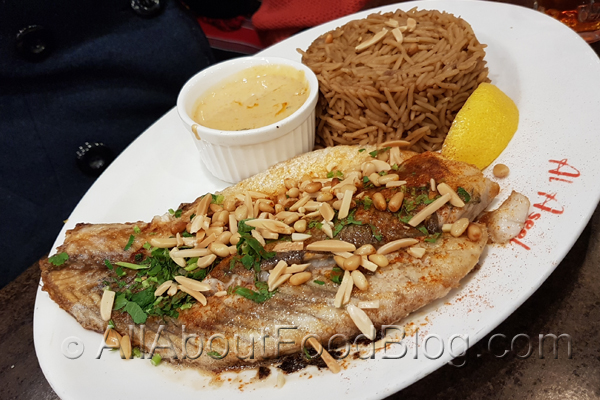 Crumb Calamari & Chips – $10 – fresh fried calamari rings served with golden brown chips
We ordered this to appease the little one. It is the safest and generic option in the restaurant.
The final verdict for Al Aseel Lakemba
Al Aseel Lakemba has quite a similar tasting to the original one in Greenacre. However, the table setting isn't as fancy despite the same price structure.
Did you know?
We reviewed Al Aseel in Greenacre more than a year ago.
Rating for Al Aseel Lakemba:
7.0 / 10
Taste: 7.0 / 10
Price: $25 – $40 per person
Place: 7.0 / 10
Details:
135 Haldon Street, Lakemba 2195
+61 2 9758 0000