Sally's Grill and Hotpot Review:
Our friends told us that there was a new Halal Korean BBQ restaurant in Kingsford. We went to Sally's Grill and Hotpot at the end of last month. The restaurant was actually owned by the same group who owned Halal Thai restaurant a few doors down the road.
The menu looks like a mashup between Korean and Japanese BBQ. Their two main offerings are the hotpot and BBQ grill. You have to spend a minimum of $30 for the BBQ grill. Just like in Korean restaurants, you get a few complimentary side dishes.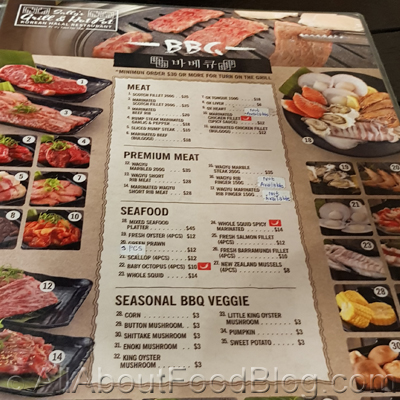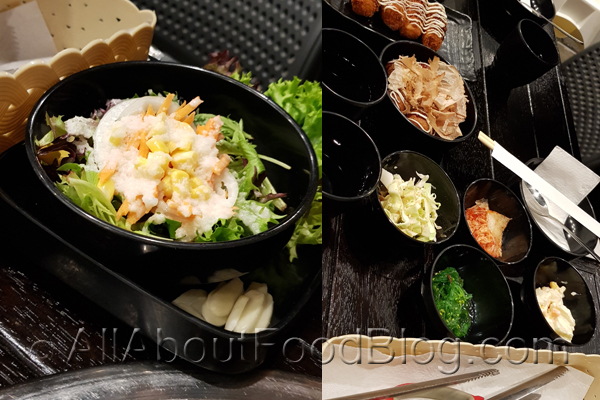 Cheese spring roll – $8 – 4 pieces – and Takoyaki – $8 – 7 pieces octopus balls
The cheese spring roll was quite the favourite here. The name 'spring roll' might be a bit misleading as it is just cheese coated with bread crumb and deep fried. With the takoyaki, I'm sure a lot of restaurants can make a decent takoyaki.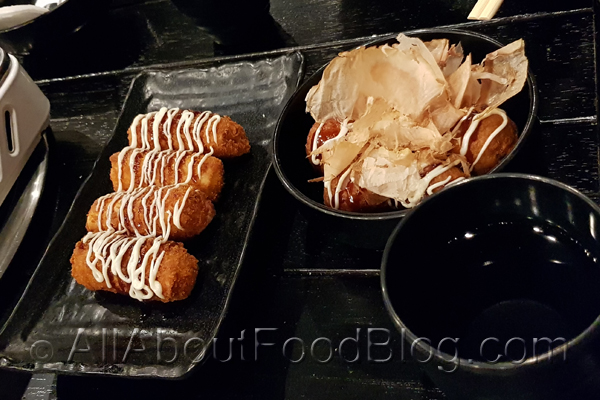 Braised beef short rib hot pot – $30 – cook on the table with vegetable and sweet potato noodle in homemade Bulgogi sauce
I am actually quite happy with the size of the hot pot.
If you don't want the preset hotpot, you can also choose the shabu-shabu option, This way, you can choose your own ingredients for the hotpot.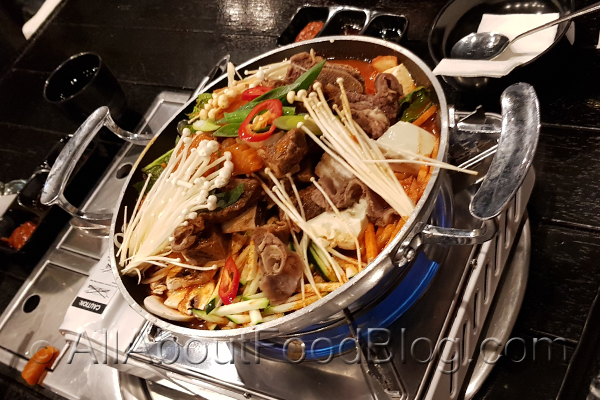 Snow cheese fried chicken – $12 – 8 pieces
The snow bit is actually coconut shaving. Nevertheless, the fried chicken is interestingly sweet and crunchy.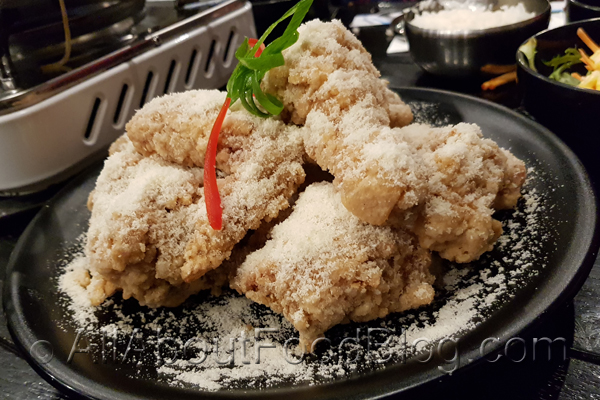 BBQ Grill
They have assortments of meat and seafood dishes on offer. However, you have to order at least $30 initially. It's not that hard to do if your choice goes to the wagyu meat.
Interestingly, the vegetables are pretty cheap in this restaurant. Everything is $3!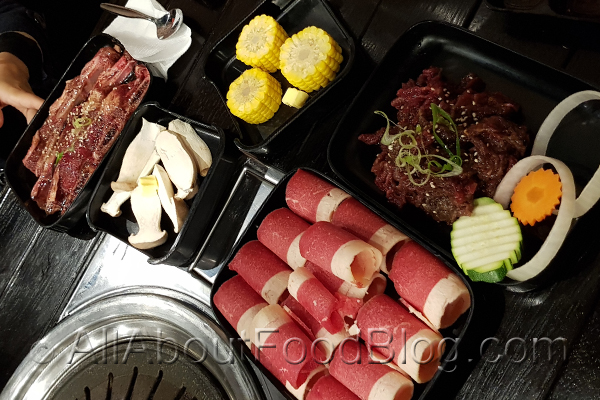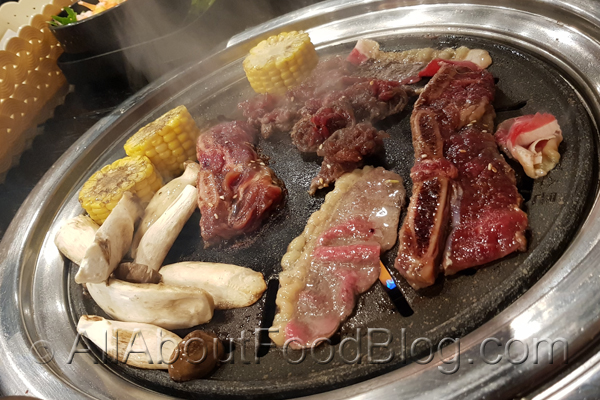 The final verdict for Sally's Grill and Hotpot
Sally's Grill and Hotpot automatically has a place in the mind of those who looked for halal BBQ restaurants.
Did you know?
As I previously mentioned, this restaurant is part of a rather successful Thai restaurants group: It's time for Thai.
Rating for Sally's Grill and Hotpot:
6.5 / 10
Taste: 6.5 / 10
Price: minimum of $30 for BBQ
Place: 7.0 / 10
Details:
315 Anzac Parade, Kingsford 2032
+61 2 9357 6100
Sally's Grill and Hotpot on Zomato