Manmaru Review:
There is a little cafe in Dulwich Hill that has recently been transformed to a Japanese-inspired cafe called Manmaru by its owners. Their menu heavily features vegetarian, vegan and gluten free options. The fun part is: they don't have a fixed menu. They change the menu according to the fresh produce they could find on the day. Interestingly, they managed to combine Japanese ingredients with your usual Australian brunch options.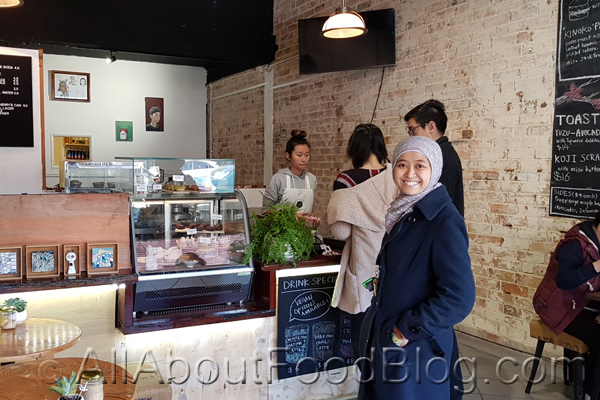 Miso Beef Brisket – $10 – with asian slaw shichimimayo
The burger might be the cheapest and simpler item on the blackboard that day. However, the brisket was so tasty and worked really well with the asian slaw.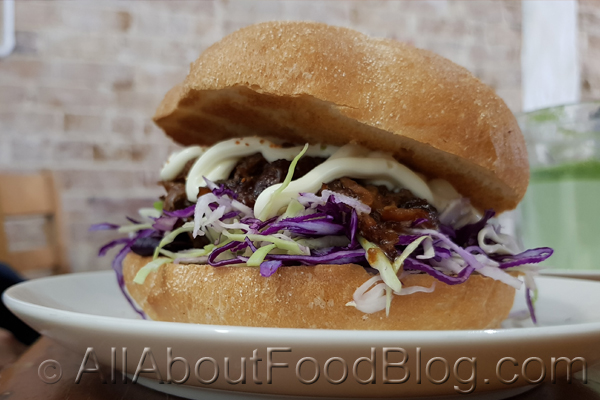 Koji scrambled egg – $16 – with miso butter mushroom
The koji scrambled egg looked like a simple egg, mushroom and a few slices of toast. However, that mushroom is anything but simple. They are jam-packed full of flavour!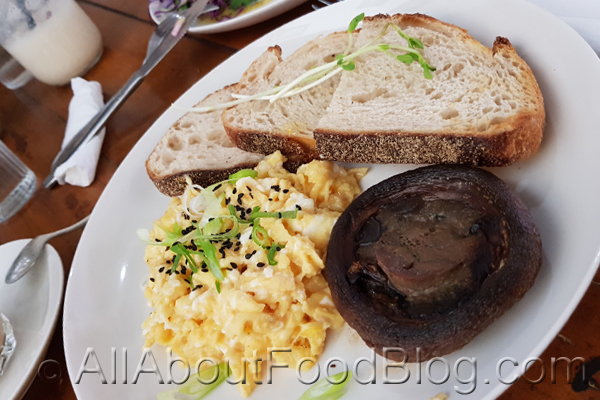 Organic lamb with sweet potato – $13 – with housemade tomato chutney and salad
There were four different pies that day. They ran out of our first choice, chicken leek and mushroom. Considering that we are not big on black beans and vegetarian option, our pick went to organic lamb. The pie had a more middle-eastern influence.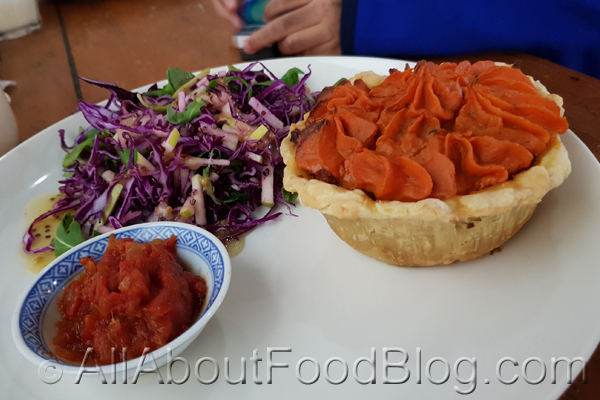 White chocolate matcha latte – $6
Considering it's quite a cold day last week. The white chocolate matcha latte really suited the occasion. The cold weather did not stop the kids to try their rose lychee milkshake tho!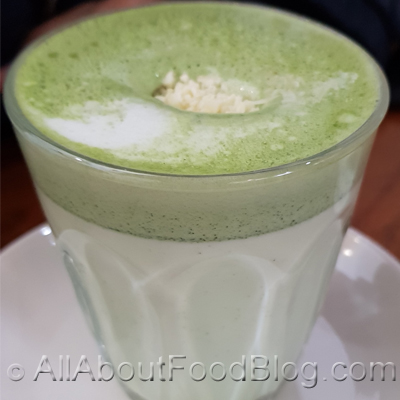 The final verdict for Manmaru
I like a little variety for my brunch. Manmaru delivered a Japanese-inspired brunch that was quite a rarity in Inner West, or even Sydney.
Did you know?
Manmaru also has little cakes and pastries if you are looking for a more bite-sized treat.
Rating for Manmaru:
7.0 / 10
Taste: 7.0 / 10
Price: $10 – $18 per dish
Place: 7.5 / 10
Details:
495 Marrickville Road, Dulwich Hill 2203
+61 4 1456 6624