If you live around Hurlstone Park train station, you must have noticed this corner cafe just opposite the station. Kylon Eatery is a pretty spacious cafe with interesting menu items.
We'll go through the three that we ordered at the restaurant in this week's edition.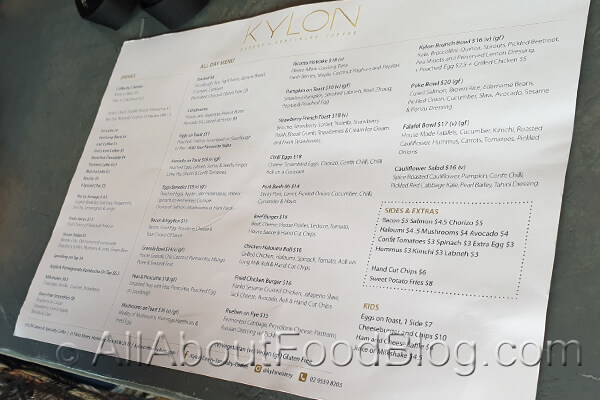 Poke Bowl - $20 - Cured Salmon, brown rice, edamame beans, pickled onion, cucumber, slaw, avocado, sesame & ponzu dressing
I think almost every cafe in Sydney serves poke bowl these days. I like how the bowl was presented at Kylon Eatery. It looked very lively and colourful.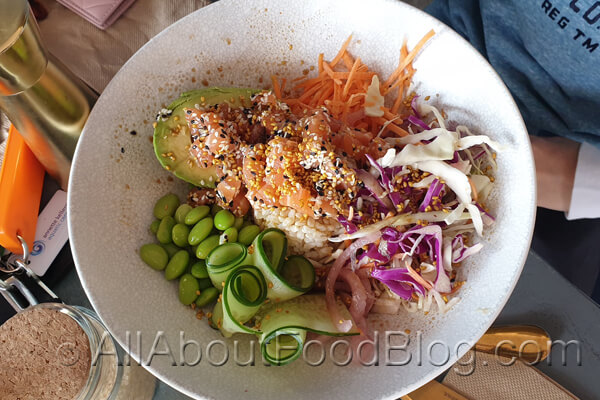 Eggs Benedict - $18 - Poached eggs, apple cider hollandaise, wilted spinach on fermented crumpet with salmon, mushroom or ham hock
If I see eggs benedict on the menu, I would almost certainly pick it. In addition to the sure pick, I was also interested that they used a fermented crumpet for the base. I liked the sauce and the rest was nicely assembled.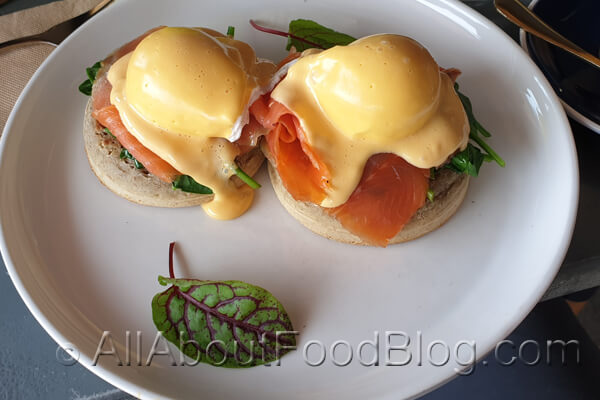 Chicken Haloumi Roll - $16 - Grilled chicken, haloumi, spinach, tomato, aioli, on long milk roll & hand cut chips
We originally ordered this dish for sharing amongst the little ones. However, the eldest was more interested in the poke bowl. I ended up having half of the roll which was pretty tasty and filling.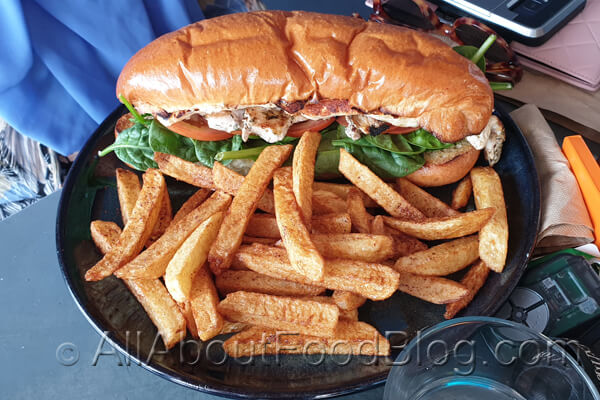 Latte - $4
One of the coffee beans used at Kylon was called Ardi. It's an Ethiopian origin with a nice taste to it.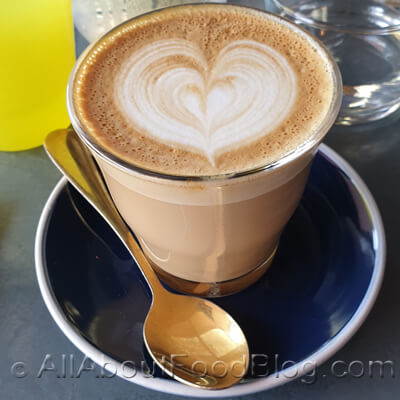 The final verdict for Kylon Eatery
I think the food at Kylon Eatery was one of the better ones in the area.
Do you think I should go?
They can be quite busy on the weekend... but that's pretty much describing a nice brunch place in Sydney these days!
Rating:
Kylon Eatery
7.5 / 10
Taste: 8.0 / 10
Price: $11 - $20 per dish
Place: 7.0 / 10
Details:
25 Floss Street, Hurlstone Park 2193
+61 2 9559 8205