Sate House Bogowonto Review:
This week's review is from my hometown back in Surabaya, Indonesia. The restaurant is called Sate House Bogowonto. As the name would suggest, their menu heavily involves meat on a skewer.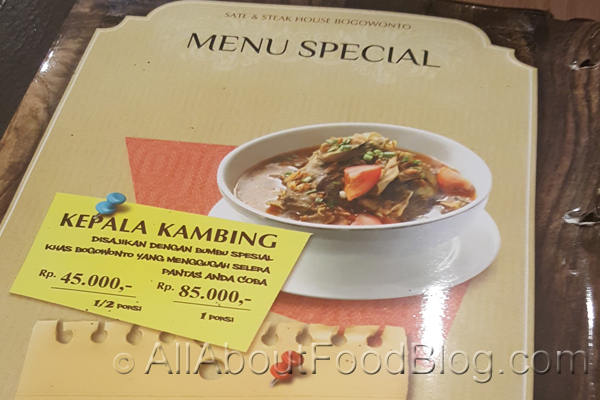 Sate Kambing Muda (Daging) – Rp 37.5k / 5 skewers – Special lamb satay in Sate House Bogowonto style, most favourite menu
The lamb satay was the hero dish in this restaurant. It comes with either peanut sauce, sweet soy sauce with chilli, or a combination of both.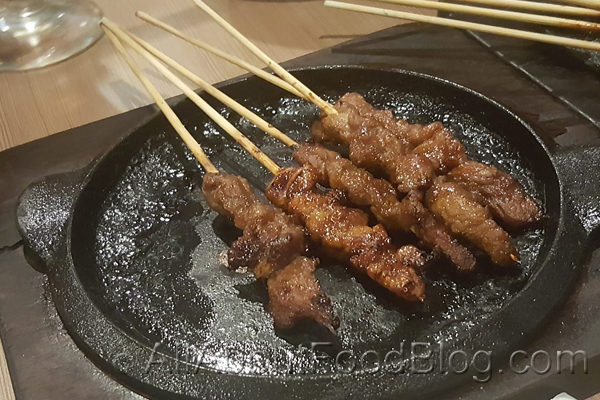 Sate Kambing Muda (Campur) – Rp 70k / 10 skewers – Special mixed lamb satay consists of meat, served with soya / peanut sauce
Basically this is still the lamb satay. However, instead of just the meat part, you get an assortment of 'other' things like liver, kidney, or even lamb fat.
Quite a lot of Indonesians actually enjoy this option more than just the meat, including myself.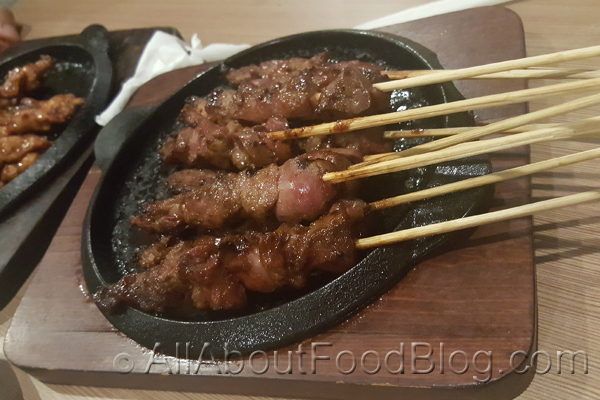 Sate Ayam – Rp 37k / 10 skewers – Chicken satay
It's probably not the best chicken satay in Surabaya. However, it was quite acceptable.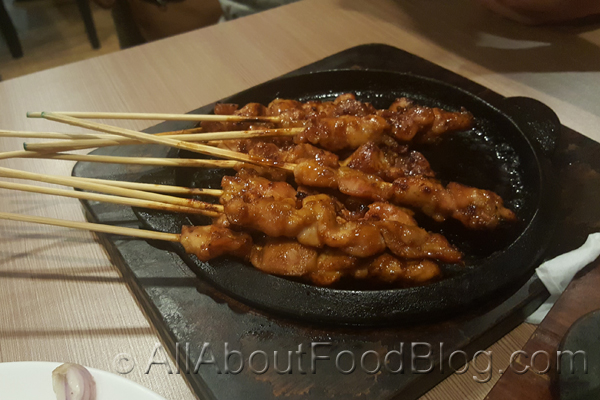 Gule Kikil Kambing – Rp 56k – Lamb leg Gulai cooked with special recipe from Bogowonto served with Mlinjo crackers
When you are eating a lamb satay in Surabaya, gule is usually its pairing. Gule is a kind of Indonesian curry with a consistency in between a clear soup and a thick curry paste. Seriously, warm rice + satay + gule = happiness!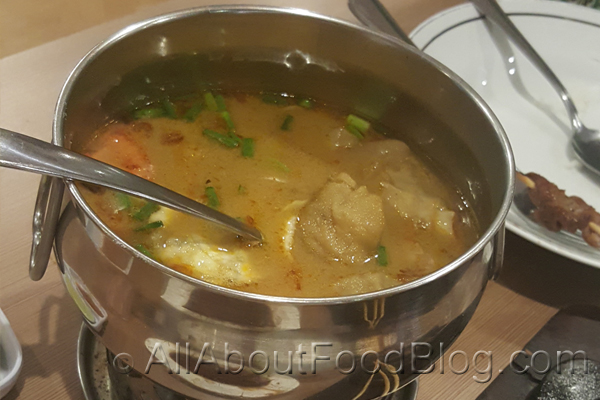 Jamur Tiram Goreng Crispy – Rp 22k – Deep fried oyster mushroom with chilli sauce
I must say this is quite an unusual dish to be served at a satay house. However it's a welcome addition for me as it added the crunchy element to my dining experience.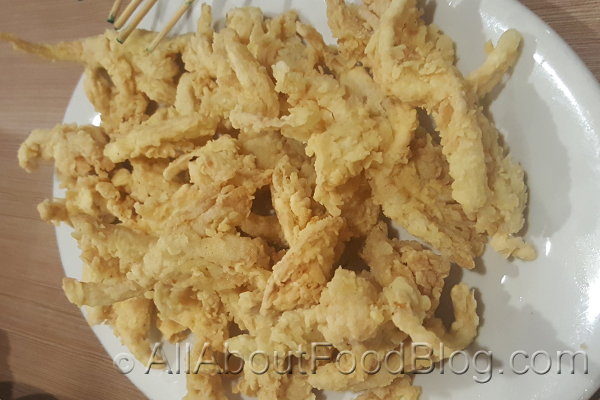 The final verdict for Sate House Bogowonto
Sate House Bogowonto serves quite a nice chicken and lamb skewers. However, their price is more on the expensive scale for a satay in Surabaya.
Did you know?
There were two items on the menu that we were really interested in ordering: oven-baked lamb and goat head curry. Unfortunately (or probably fortunately for you), they were not available at that time.
Rating for Sate House Bogowonto:
7.0 / 10
Taste: 7.5 / 10
Price: Rp 37k / 10 skewers for chicken and Rp 70k / 10 skewers for lamb
Place: 7.0 / 10
Details:
Jalan Musi No 37, Surabaya
+62 31 9901 4963
Sate House Bogowonto on Facebook