If you live around Petersham, you would not miss this restaurant at the main junction. Unfortunately, the spot is also well known to not survive the tough life in the Inner West.
Chef's BBQ is the newest occupant of this spot. They are brave enough to open the only Korean BBQ restaurant in Petersham.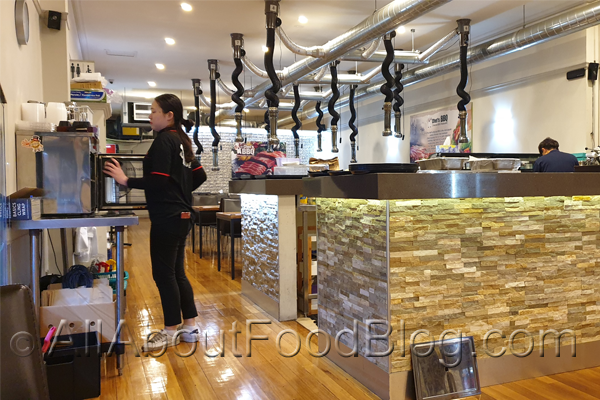 As a typical Korean restaurant, they serve a few plates of banchan (more well-known as 'kimchi'). They also serve a plate of vegetables.
I quite like the variety on display in this restaurant.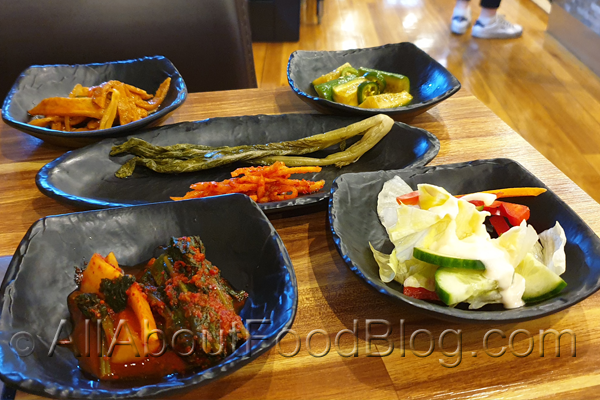 Combination Wagyu Beef - $58
Their BBQ menu isn't exactly cheap. However, I could see the quality of the meat reflects this price. On this occasion we ordered a plate of combination wagyu beef.
We were quite surprised that they actually cooked this meat for us on our table.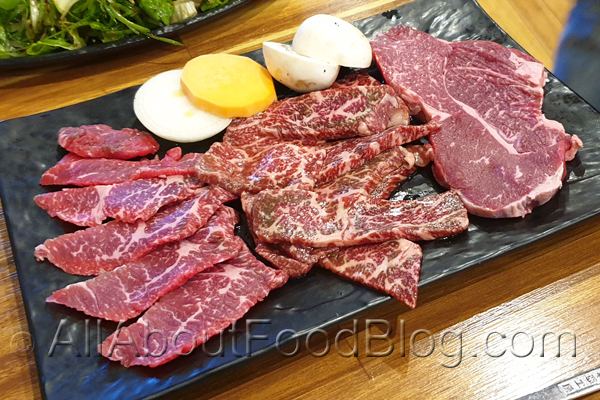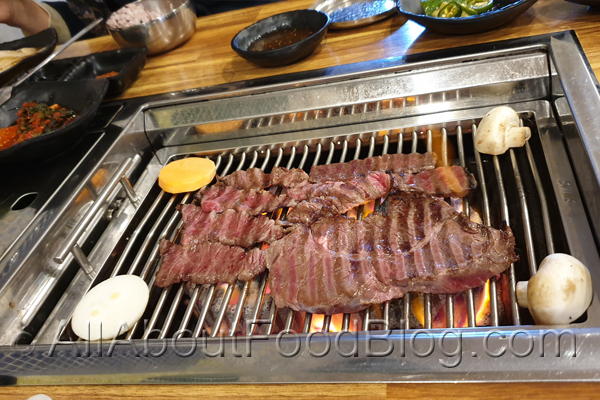 Unlike their bbq stuff, the price for the other dishes was more reasonable. We felt that the pancake, for example, was a pretty good value for our money. You could see the overflowing of topping in the pancake!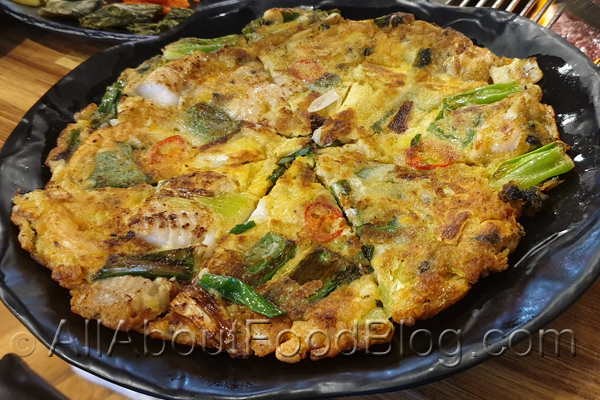 Bulgogi (marinated beef slice) - $19
For the bulgogi, they offered to either cook it for us or we could grill it ourselves. However, they did mention that it might be best if they cook it as it might fall of the grill given how thin bulgogi slices are.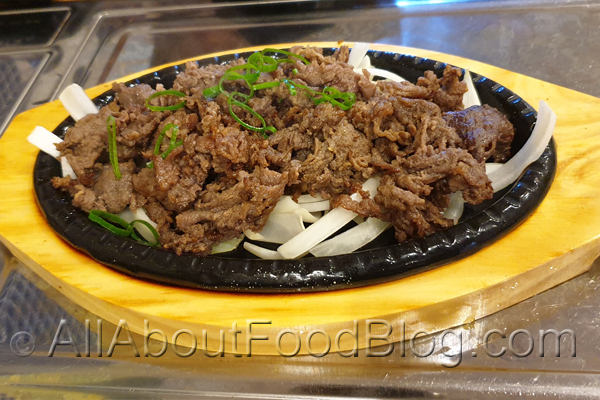 I thought our table was big. However, with the many banchan plates, rice bowls, and the other dishes, the table was packed!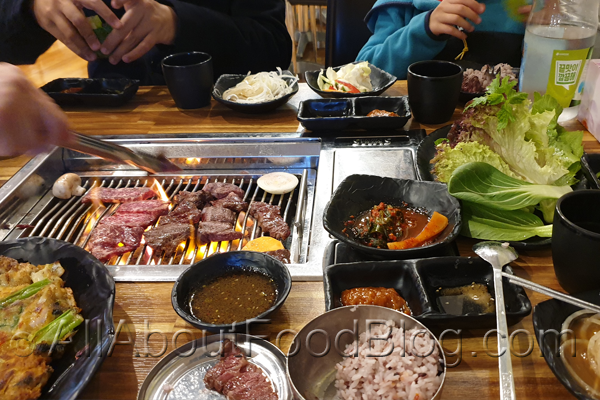 The final verdict for Chef's BBQ
I must say visiting Chef's BBQ was a pleasant surprise for us. We were happy with the quality of meat that they served and the number of banchans.
Do you think I should go?
It's not really a Strathfield Korean. However, it's a nice alternative and not too busy either.
Rating:
chef's bbq
7.0 / 10
Taste: 7.0 / 10
Price: $30 - $40 per person
Place: 7.5 / 10
Details:
77 New Canterbury Road, Petersham 2049
+61 2 9569 4714