Gloria's Cafe Review:
Gloria's Cafe is said to be the oldest Portuguese restaurant in Petersham, or even Sydney. We were pretty curious about the restaurant because that's the only one we haven't been to.
Their menu is pretty old fashioned and offering either tapas-style or main-sized dishes.
Plain bread w/ butter - $2
Before you even start ordering, order the bread. They are so warm and good!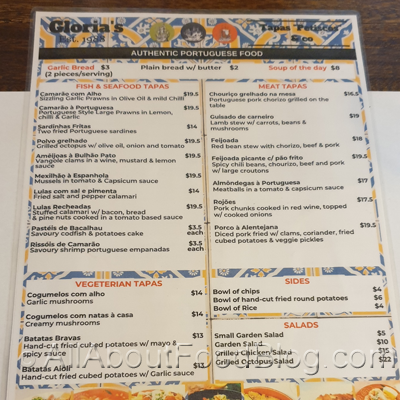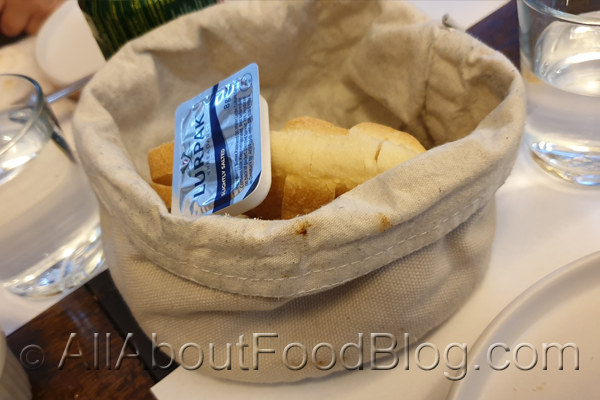 Cogumelos com natas a casa - $14 - Creamy mushrooms
Rissois de Camarao - $3.5 each - Savoury shrimp Portuguese empanadas
The mushroom seems to be on the high end of the scale for a tapas. It was pretty good tho. The empanadas was pretty crunchy and savoury.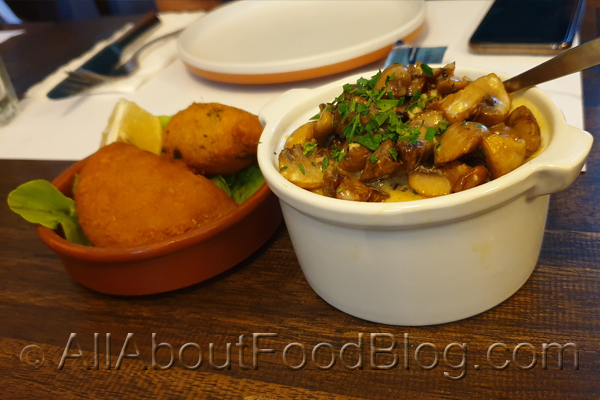 Rojoes - $17.5 - Pork chunks cooked in red wine, topped with cooked onions
I did not get the chance to taste this but the portion was pretty small.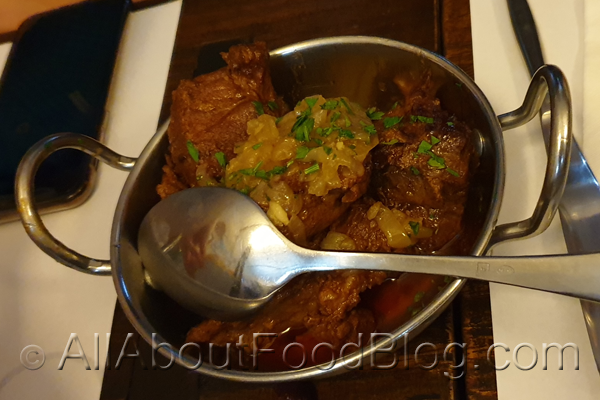 Bowl of hand-cut fried round potatoes - $6
This potato is a must order. We had to order an extra bowl because it was so worth it!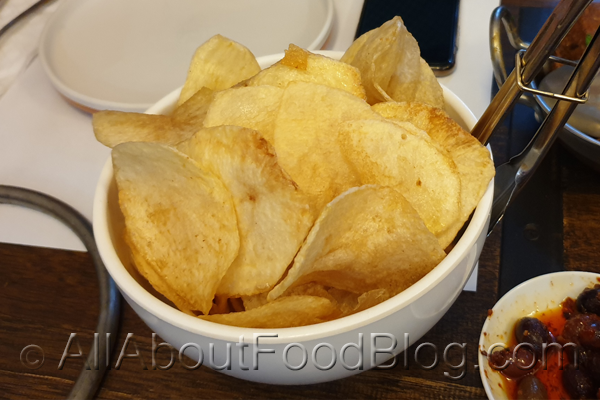 Espetada a Casa - $27 - Large chargrill rump skewer served with chips and salad
Given that this is supposed to be the main attraction, the beef was pretty decent but it was pretty thin.
They do come with chips and a bowl of salad.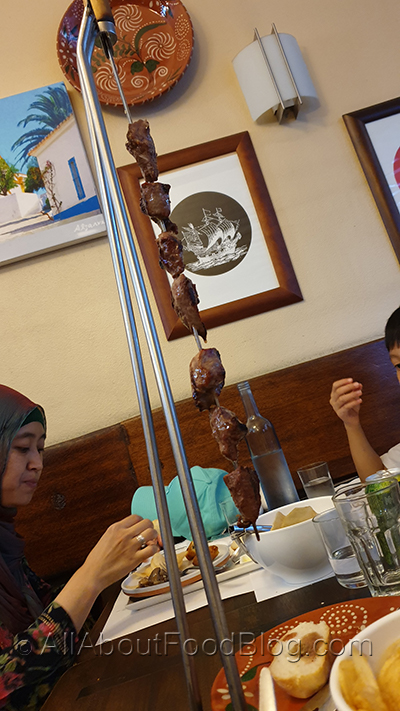 Guisado de Carneiro - $27 - Lamb stew cooked in red wine with potatoes, mushrooms, beans and carrots.
I liked the lamb stew more than the espetada. This one had a lot more flavour and could fill you up pretty quickly.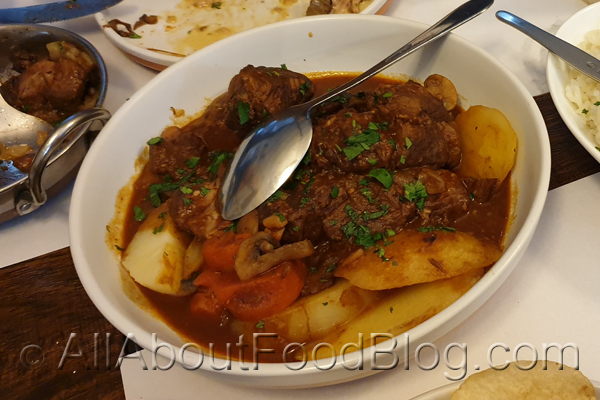 Desserts at Gloria's Cafe
Apologies I didn't get the names of these desserts, but the middle one was super light and airy with the sweet yellow sauce.
Judging from his expression, the chocolate mousse seemed to be decent as well.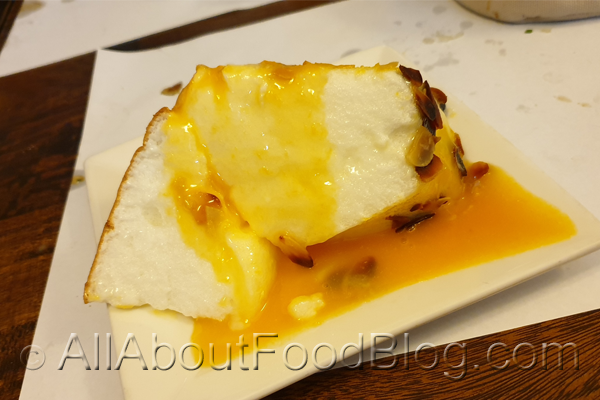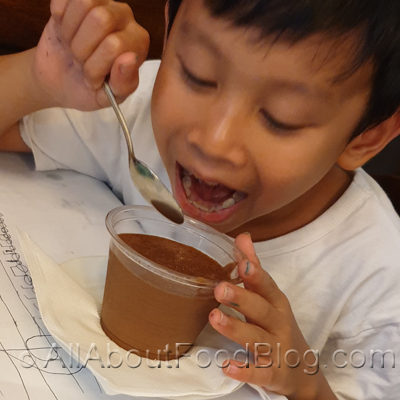 The final verdict for Gloria's Cafe
Gloria's Cafe has a very good bread and chips. However, the espetada fell short compared to restaurants in the area. They have a bit more variety compared to the others.
Do you think I should go?
If you are tired of Portuguese chickens and want to try something else from the region, you might want to visit Gloria's Cafe.
Rating:
7.0 / 10
Taste: 7.0 / 10
Price: $14 - $30 per dish
Place: 7.0 / 10
Details:
82 Audley St, Petersham 2049
+61 2 9568 3966