Kid Kyoto review:
I went to Kid Kyoto with a friend of mine from overseas. You need to venture into the alleyways of Sydney CBD to find this Japanese izakaya.
Since we were not in the mood of choosing dishes, we opted to go for the big set menu of $75 per person. There were 10 dishes for this menu.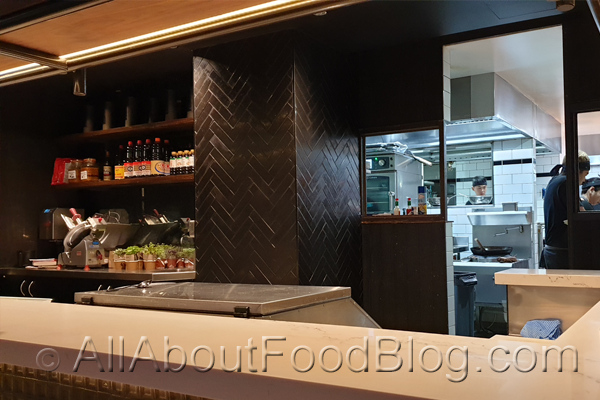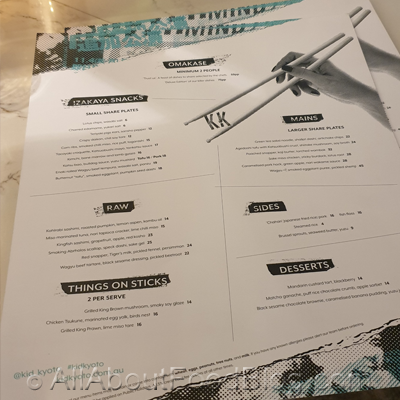 Lotus chips, wasabi salt - $6
Red snapper, tiger's milk, pickled fennel, persimmon - $24
These first two dishes really set the expectations for the night. The chips were really crunchy and nice. The red snapper was very nice and acidic.
Wagyu beef tartare, black sesame dressing, pickled beetroot - $22
Tacoyaki croquette, Katsuobushi mayo, tonkatsu sauce - $17
Grilled King Prawn, lime miso tare - $16
This is when things get really exciting. The image for wagyu beef tartare didn't really capture the essence of how good it really was.
Creating takoyaki as a croquette brought a different dimension for this Japanese snack.
There was a hint of spicy taste on the prawn but it brought out the smokey flavour of the prawn. The only downside was we only got one each.
The highlight of the night at Kid Kyoto
Corn ribs, smoked chilli miso, rice puff, togarashi - $15
This is the second time I got really excited about eating corn in a degustation. The corn was pretty spicy... but we did not mind that!
It was perfect.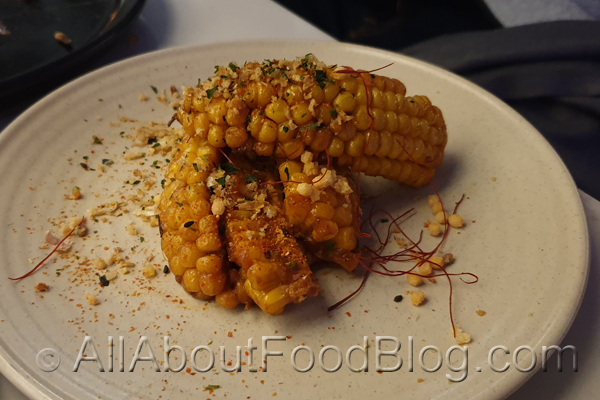 The main
Sake miso chicken, sticky burdock, lotus root - $28
Brussel sprouts, seaweed butter, yuzu - $9
'Chahan' Japanese fried rice - $16
While the mains were pretty decent, in my opinion, it failed to lift up the expectation we had during the small dishes.
The miso chicken was nice, but it felt like a regular teriyaki chicken. The Brussel sprouts was a side and fried rice was probably a bit too substantial for being the last three dishes.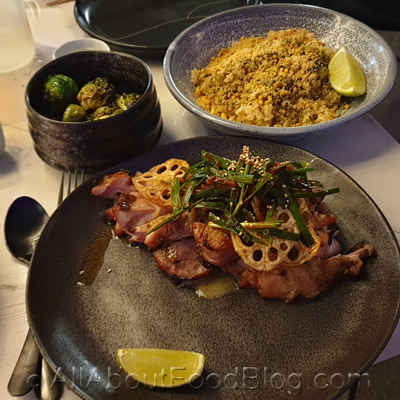 Matcha ganache, puff rice chocolate crumb, apple sorbet - $14
Having had a pretty heavy main course, I was glad that the dessert was pretty light and refreshing.
However, it wasn't spectacular either.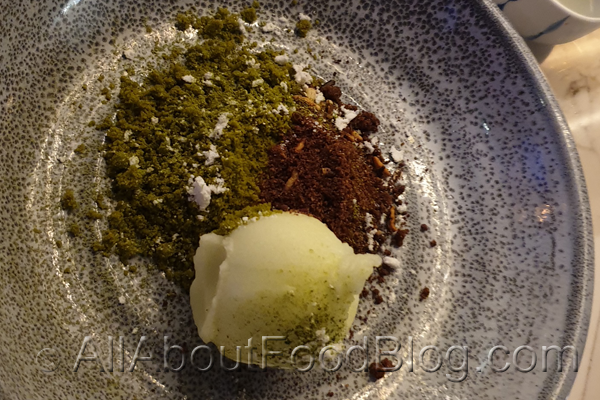 Kunizakari Jousen Jonjozo | Aichi 65% - $45 - Light bodied, crisp and clean finish
Yuzushu | Nara - $45 - Made with fresh yuzu juice & premium sake. Deliciously sweet & sour
We ordered the first sake at the beginning and the yuzu-flavoured one towards the end of the service.
The Final Verdict for Kid Kyoto
The price of the set menu is 75 pp. If we calculate the total cost of individual dishes, it is a saving of $17. Having said that, the dishes that they served were high quality. However the main was a tad underwhelming.
You might want to consider a la carte, if you don't eat that much (aka drink more) at Kid Kyoto.
Do you think I should go?
If you are looking for an izakaya that is unlike the others, but still served very good dishes, then you should try Kid Kyoto.
Rating:
9.0 / 10
Taste: 9.0 / 10
Price: $75 per person set menu
Place: 9.0 / 10
Details:
17 - 19 Bridge St, Sydney 2000
+61 2 9241 1991