8 / 10

Taste: 8.5/10

Price: S$208++ set menu for four

Place: 7/10
Review:
Jumbo Seafood restaurant is one of the household names in Singapore. They even had the motto 'The big name in Seafood' to illustrate how famous they are. Last year when I visited Singapore, I wanted to go to Jumbo restaurant but they didn't open in the afternoon. Hence, this time around I must go!
Jumbo seafood have quite a view branch and we went to the one in Riverwalk, a nice river-side location in Clarke Quay, Singapore. When we saw the menu, there were a whole bunch of seafood dishes to choose from and it was quite hard to decide. In the end, we chose the set menu for four people, priced at S$208++. There are five dishes (with optional mantou that we took) and a dessert.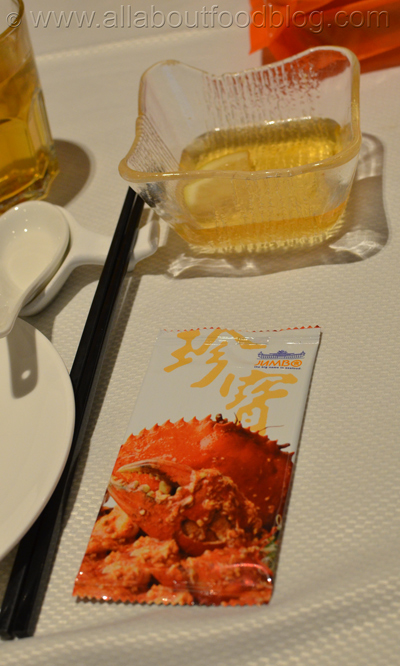 Our first dish of the day was Superior Seafood in Thick Pumpkin Soup. This was the first time I ever tasted a pumpkin soup combined with a whole lot of seafood goodies and mushrooms. It quickly built up my appetite and expectations (a good thing considering it was already sky high!) through the roof!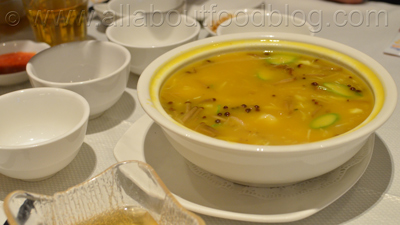 The second dish Jumbo presented us was Fresh Scallop & Squid Fillet in XO Sauce. Unfortunately this one was a bit spicy to my liking and I was kinda worried that the chilli crab would be this spicy! In terms of presentations, they had a balanced combination of seafood and vegetables on a deep fried noodles 'plate'.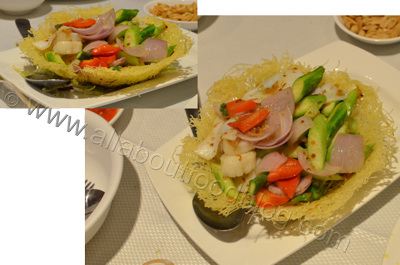 Our next dish fell in the category of 'as expected'. It was the traditional-looking Roasted Duck. Although it was in the 'nice' end of the scale, it was still a regular roast duck with sauce, tender meat and crispy skin.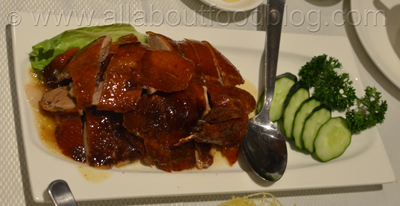 Then came the dish that I've been dying to try for ages, Jumbo Chilli Crab. It was presented in a wok, possibly not the one they are cooking it from as the crab was too immersed in the soup. I was extremely pleased that the Singaporean chilli crab wasn't actually as hot as I would have imagined them to be.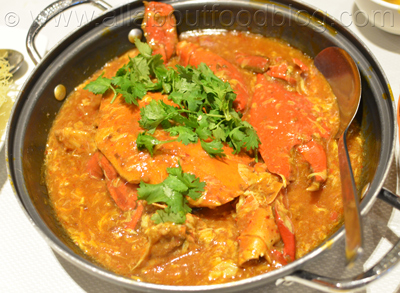 Jumbo seafood's signature dish came with an optional deep-fried mantou which I strongly recommend to take (or add some more!). The mantou really enhanced the chilli crab's taste.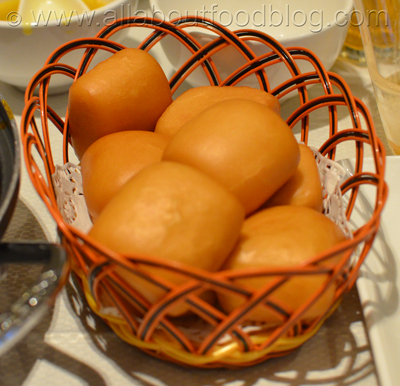 Similar to other Chinese restaurants, they served the rice last. In this case, it was Seafood Fried Rice with Silver Fish. It was staple food good to fill up tummy that wasn't really full, like mine 🙂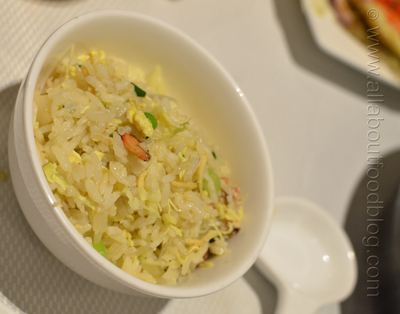 It was a really yummy dessert to end the night, Chilled Mango Sago with Pomelo. It was condensed milk on crushed ice with toppings of mango sago and pomelo.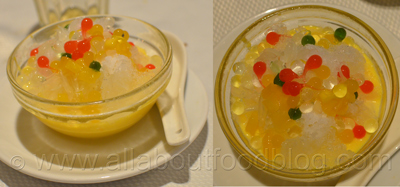 I must say I am very pleased with my visit to Jumbo Seafood Restaurant. They might command a slight premium value to the average Singaporean Restaurant, but it was thoroughly justified with the dishes they presented. Its Singaporean Chilli Crab also lived up to my expectations.
Details:
20 Upper Circular Road #B1-48
The Riverwalk, Singapore 058416
+65 343435
http://www.jumboseafood.com.sg/