Manoosh Pizzeria Experience:
For this week review, we were invited by Margaret and Charlie from Manoosh Pizzeria to try their establishment in Enmore. Manoosh is not your typical pizzeria, as you have probably guessed by reading their name. They are heavily influenced by Lebanese cuisine and more than half of their menu have Lebanese ingredients.
When we were there we saw a few regulars to the restaurant greeted the owners. It gave you a nice comforting feeling when you see this thing in a restaurant.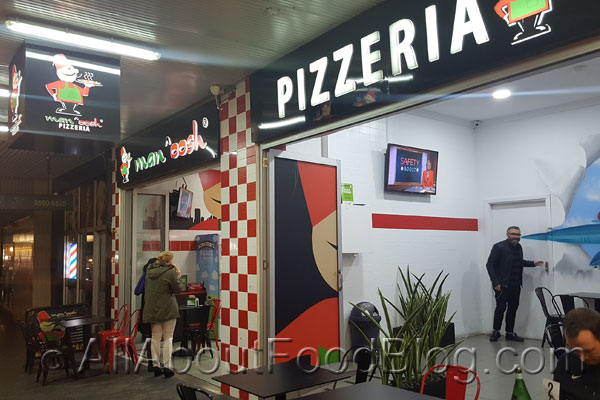 Kebbeh – $9 – ½ dozen of minced lamb, pine nut & onion filling encased in a burghul and lamb football
Kebbeh is usually the first thing we look for in a Lebanese restaurant. Although we usually look for the raw one, we would also settle for the cooked one. It was quite filling for an entree. Because basically you will be getting meat and carbs.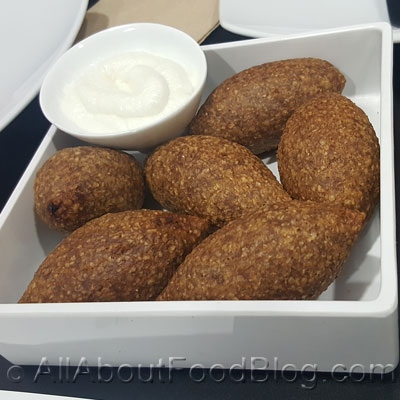 Babaghannouj – $5 – Smoked eggplant and tahini dip
The eggplant dip is already pre-packaged in a tub (just like the ones you see in the supermarket). The good thing about it is that you can actually take it home if you can't finish it on the spot. For an extra $2.50, you can order the hot bread to go with your babaghannouj.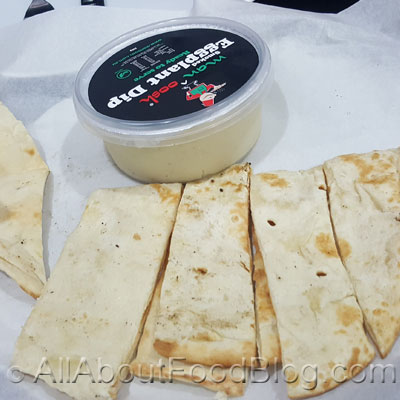 Pepperoni Cheese Steak – $17 – Cheese, beef fillets, pepperoni, onion & pickles topped with mustard on a tomato base
This is quite an interesting pizza. In addition to your usual pizza toppings, you get two kinds of pickles and mustard sprayed across the surface. They added a different dimension to the usual pizza. If Lebanese pickles are not your thing, probably this isn't the best pizza for you.
Meat Lovers – $17 – Cheese, ham, chicken, pepperoni, sujuc & cabanossi on a BBQ or tomato base
I am a big fan of meat lovers. There is nothing like a whole bunch of meat in your pizza! The picture should be self-explanatory, shouldn't it?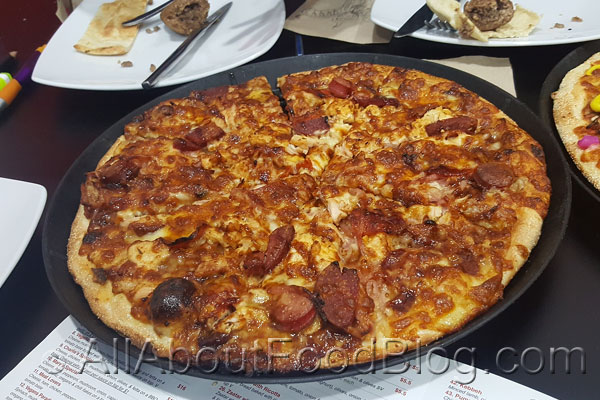 Sujuk Pizza – $7.5 – Cheese, sujuk (sausage), olives, capsicum & tomato
Sujuk pizza came from a different section, called Lebanese Style Pizza. I'm still not quite sure how they worked on the price. This pizza was just a tad smaller than the other two but it costed way less than them.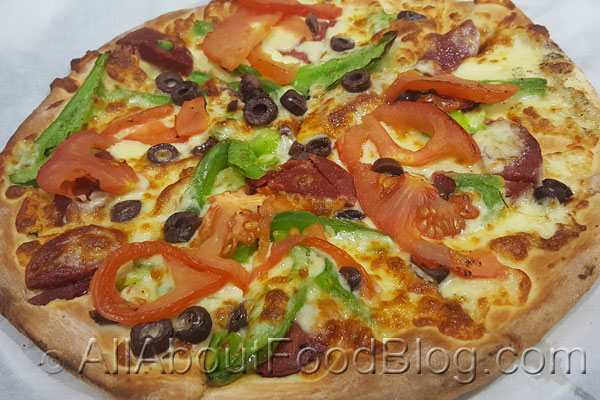 Ben and Jerry – $4
Ben and Jerry ice cream is a treat for your little ones (or yourself!).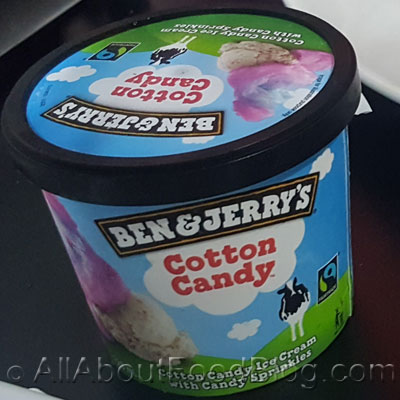 We were pleasantly surprised by the quality of food in Manoosh Pizzeria! They were distinctly better than the two big pizza chains and had a distinct Lebanese personality to the pizzeria!
Did you know?
Manoosh pizzeria has also opened a store in Marrickville. However, the Marrickville store is more a takeaway shop than a sit-down restaurant.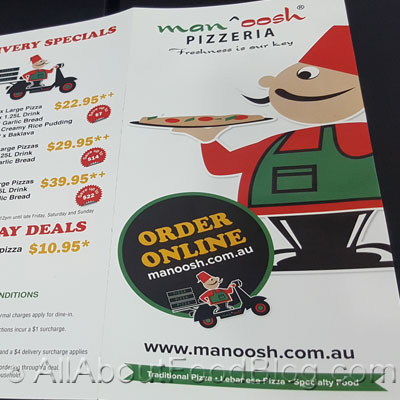 Details:
170 Enmore Rd, Enmore 2042
+61 2 9550 6606