Review:
A couple of weeks ago, I read an article in Broadsheet about 'where to eat Afghan food in Sydney' and not long after that we dined at one of the restaurants in the article, Bamiyan in Five Dock.
Bamiyan restaurant is quite a standout yellow building in the corner of First Avenue and Cashmans Lane. The restaurant was very busy when we got there. Considering that this is our first Afghan cuisine ever, we took our time in browsing through the menu. The following four were the ones that interest us the most:
Seekh Kabab (charcoal grille) – $12.90 – Traditional Afghani Shami Kabab marinated lamb mince grilled on natural charcoal served with salad and chutney.
When half of your entree menu is filled with kabab, you are bound to choose one. Our choice went to Seekh Kabab and it was the right one! It was our favourite dish of the night, despite its not-so-appealing presentation. It came with a chutney that was too spicy for me.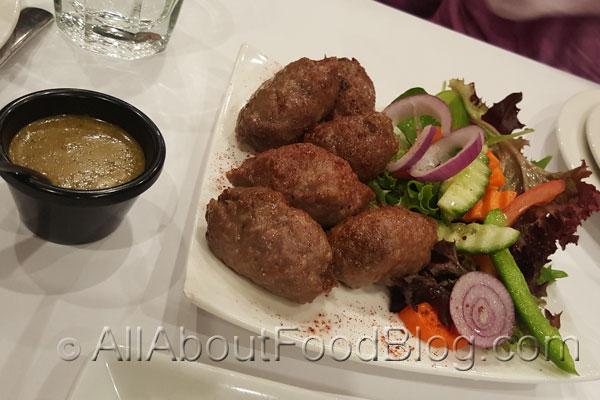 Mantu (Beef-Dumplings) – $13.90 – Afghani favourite meal, ground beef, onions, dumplings with same spice and toppings with yogurt sauce, chick pea tomato and ground mince sauce, garnished with ground mint.
Mantu is a traditional Afghan dish. It is the Afghani version of dumplings. There were quite a lot of elements on the plate and it looked like a hybrid between Bolognaise sauce and dumplings. I usually am not a big fan of yoghurt in my savoury dish. However, this one is very nice!
If you really like it, they are also available as a main for $25.90.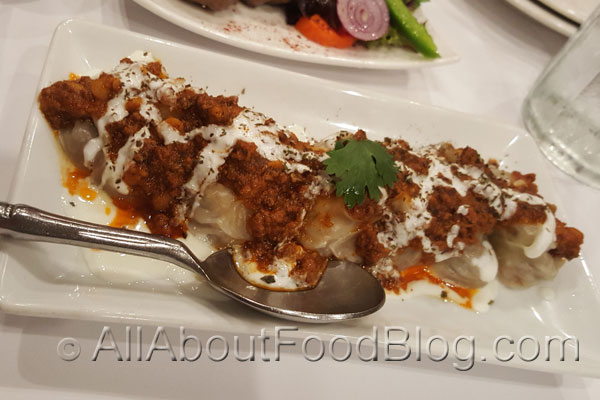 Kabuli Pallow – $28.90 – Traditional Afghani rice slowly cooked flavoured with cumin powder & cardamom, filled with chicken pieces topped with a layer of Julian caramelized carrots, sultana and almond nuts, served with chicken korma.
Kabuli Pallow is the most expensive dish in Bamiyan. There were two plates for this. The first plate is the Afghani rice with quite a lot of fragrance flavour.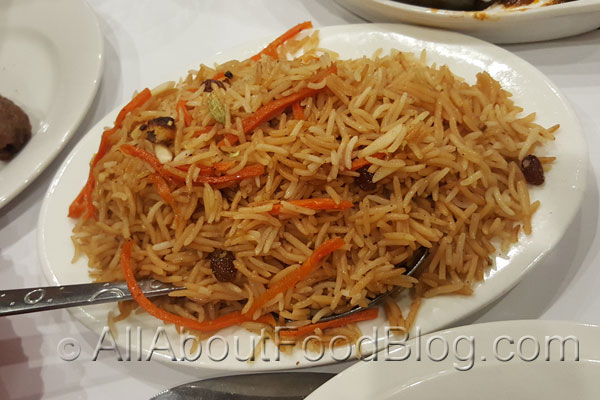 There was also a plate of chicken korma as part of the dish. It was an Afghan chicken curry with potatoes. Unfortunately, it wasn't the best korma curry I've ever tasted.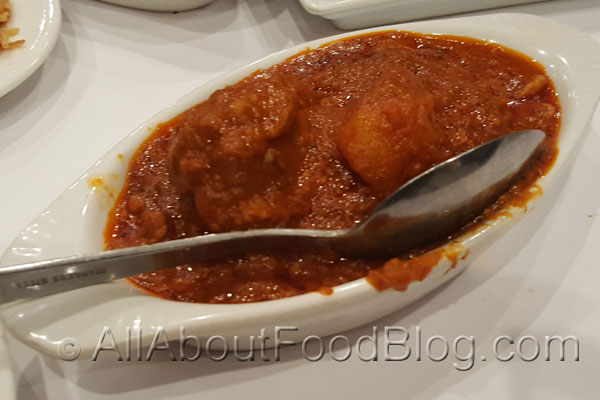 Banjan Boranee (Eggplant) – $18.90 – Traditional Afghani dish with Fried eggplant covered with cooked tomato sauce and yogurt sauce, garnished with mint.
The eggplant was cooked with onions and green peppers. It was also drenched in tomato and yogurt sauce. It was quite similar in taste with the mantu, except for the absence of meat and dumplings.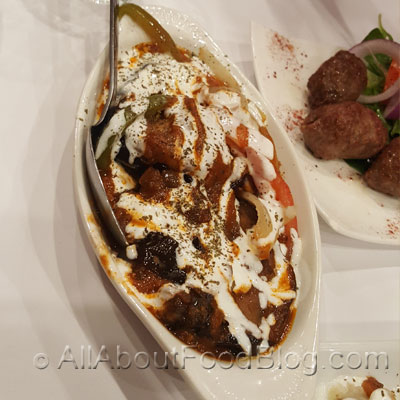 Afghani Garlic Naan – $4.50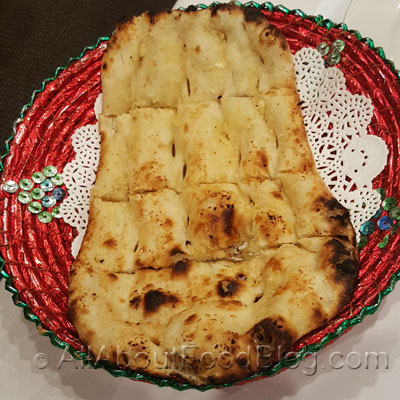 The final verdict for Bamiyan

Considering that this is our first time ever trying an Afghan cuisine, Bamiyan gave us a very nice impression! The dishes were bursting with flavors and were actually quite filling!

Did you know?

Bamiyan has two other restaurants in Sydney, Dural and Baulkham Hills. However, the other two are a bit too far from where I live.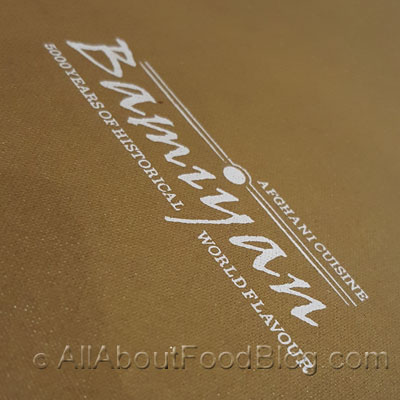 Rating for Bamiyan:
7.5 / 10
Taste: 7.5 / 10
Price: $16 – $29 per main
Place: 7.0 / 10
Details:
175 First Avenue, Five Dock
+61 2 9712 7801
http://www.bamiyanrestaurant.com.au/