Review:
This week we are reviewing our first ever vegetarian restaurant in Sydney. In a couple of previous occasions we dined with a group of friends who opted for the restaurant's vegetarian options. However this time, we went to a 'true' vegetarian restaurant.
Everyone in my 'inner circle' knows that I am not a big fan of vegetables with borderline hatred to some of them. But on the other hand, I am also an admirer of beautiful and delicious food regardless of ingredients.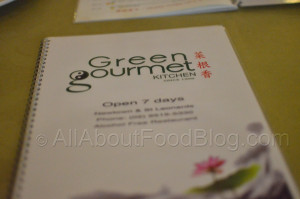 On this occasion, we went to Green Gourmet Kitchen in Newtown. The restaurant has the Chinese restaurant's style with the buffet bar on the side.
Green Gourmet Buffet Dinner – $2.60/100gr for dinner or $9.90 for up to 700 gr for lunch
Green gourmet offers a buffet selection for lunch and dinner. It is actually a better option if there are not a lot of people in your party, especially for lunch time. There are quite a few options to choose from on the buffet bar!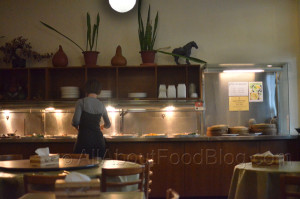 'Honey' & Lemon King Prawn – $17.80 – by substituting the original honey with maple syrup and lemon
Our first dish of the day is a 'honey' that was actually maple syrup and mock king prawn. The king prawn was quite tasty and the texture was pretty similar to the real king prawn.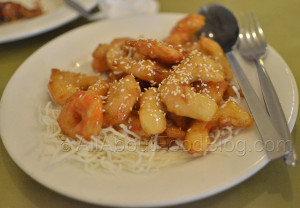 Ling Zhi Mushroom in Clay Pot – $24.80 – Stewed in a clay pot with broccoli and fried tofu
The Ling Zhi mushroom dish was supposed to be the one that impressed us the most. However, the priciest dish for the day didn't quite live up to our expectations.
It was quite ordinary even when compared to the fried rice.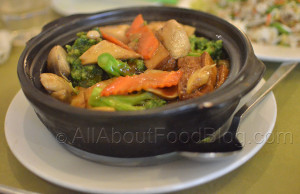 Green Gourmet Fried Rice – $14.80 – with shredded green vegetable, vegan prawn, BBQ Not Pork, bean sprout & soy & wheat protein
They gave quite a generous portion for the fried rice. It is actually nice to eat your dishes as a share plate (i.e. put everything in one plate!).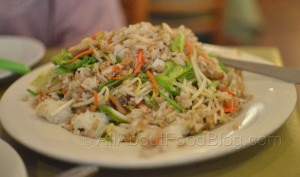 For just under $10, Green Gourmet Kitchen's buffet bar is a pretty good lunch option in Newtown. The waitress was pretty friendly and it is pretty good for an everyday dining.
Rating for Green Gourmet Kitchen:
7.0 / 10
Taste: 7.0 / 10
Price: $15 – $25 for main dishes
Place: 6.5 / 10
Details:
115-117 King St, Newtown 2042
+61 2 9519 5330
http://www.greengourmet.com.au/