Review:
Welcome to our second brunch review in as many weeks as this month we caught up with quite a lot of friends! We went to Potts Point for a small café in an alley called Wilbur's Place.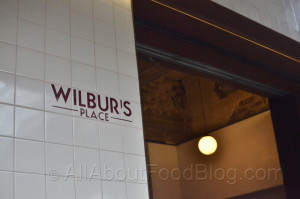 The menu is the usual modern rustic dishes with quite a long name. In Wilbur's Place, the name isn't quite as long!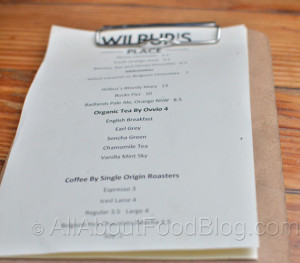 Mushrooms, Poached Eggs & Crispy Pancetta – $18
I actually did not order (and try) the dish and it looked pretty monochromatic. However, I was told that the Pancetta was delightfully crispy.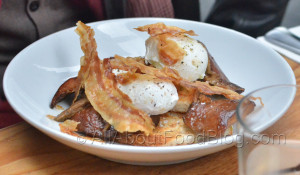 Crispy Polenta, Soft Egg, Slippery Jack Mushrooms & sage butter – $18
This is the dish that you MUST choose if your next visit to the café is your first one. It was probably the yummy-est polenta I've ever tasted especially when combined with the mushroom and butter!
I love everything about this dish even when this was not actually the one I ordered! (Luckily my wife liked the dish that I will talk about next so we traded off).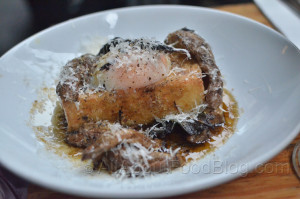 Flatbread, Pickles, Runny Egg, Flaked Trout & Avocado – $19
This dish is perfect for those of you who like brunch that feels light and refreshing. I think this dish portrays what the word 'rustic' is all about. It was plain and simple but packed a lot of punch!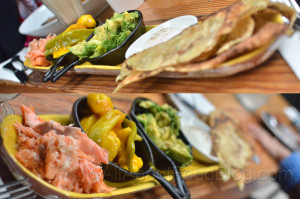 Brussel Sprouts, soft egg, Parmesan, Bacon & Anchovy – $15
This is the only dish of the day that actually have green vegetables on the plate. However, the bacon and anchovy were barely visible because it blended perfectly with the colour of the bread. I think it would be better to see bacon sticking out on the plate when it's on the menu.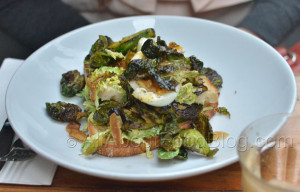 Sourdough toast w Vegemite, Butter & Jam – $6
This is just a plain and simple vegemite toast for your children. The bread might not be suitable for younger kids as toasted sourdough can be too tough for them.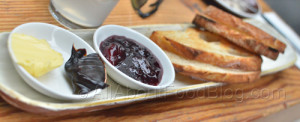 Toasted brioche ice cream sandwich w salted caramel – $13
Salted Caramel Milkshake – $7
Looks like salted caramel is the craze these days. It feels like everywhere we go we see salted caramel milkshake or dessert. In Wilbur's place, you get both milkshake and dessert!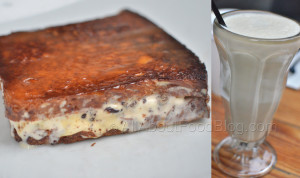 Wilbur's place is probably one of the better brunch cafes that we have ever tasted in Sydney.
Did you know?
The name 'Wilbur' was taken from the pig in Charlotte's Web.
Wilbur's place is owned by Bourke Street Bakery.
Rating for Wilbur's Place:
8.0 / 10
Taste: 8.0 / 10
Price: $11 – $19 for big dishes
Place: 7.0 / 10
Details:
36 Llankelly Place, Potts Point 2011
+61 2 9332 2999