Review:
One weekend, my friends took me to a café that I was not quite aware of (it was out of my area). When we arrived at the café, I noticed that it was the café that was always busy when I went past it a few times. The name of the café is West Juliett.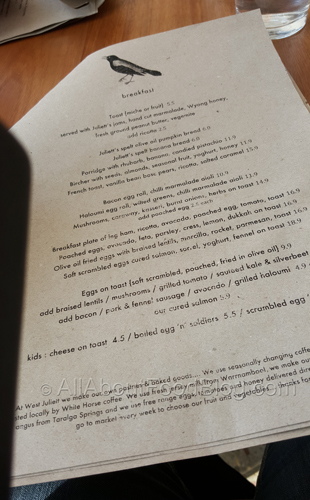 The café described itself as making simple rustic food and coffee. At first I was quite afraid of the queue, but apparently it moved along quite quickly. Since there were three of us, we only ordered three items on the menu.
Breakfast plate of leg ham, ricotta, avocado, poached egg, tomato, toast – $16.90
You got each one of the items stated in the menu in a fashion that reminds me of children lining up their food on the plate. The description on the menu can also serves as a check box: poached egg…tick! Well, butter is not on the list but it was on the plate!
It is obviously rustic… but it is way too simple!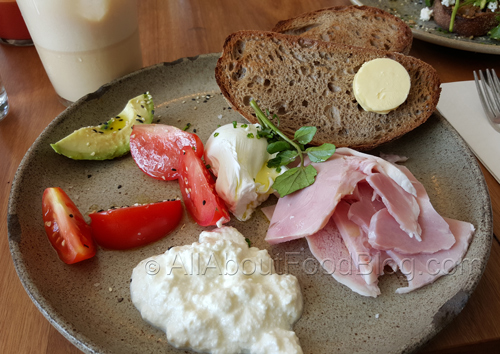 Soft scrambled eggs, cured salmon, sorrel, yoghurt, fennel on toast – $18.90
The soft scrambled eggs dish was more fitting to the rustic description in my imagination. It was simple, yet well presented!
On a side note: the yoghurt was pretty sour to eat on its own.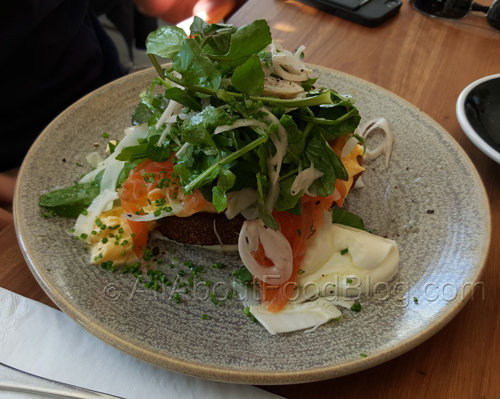 Poached eggs, avocado, feta, parsley, cress, lemon, dukkah on toast – $16.90
The dish was the best looking out of the three that we ordered on the day. It was full of green vegetables with the poached eggs and toast hiding underneath.
All elements in the dish also married up perfectly.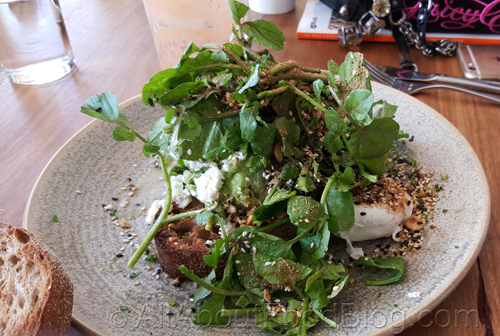 It felt like your typical weekend brunch at West Juliett. I love the fact that despite the queue we actually got the seat quite quickly. The dishes were pretty big. The taste was also there.
Did you know?
We also ordered the coffee but it was quite so-so.  The milkshake was also quite ordinary especially when compared to similar restaurants around the area.
Rating for West Juliett:
7.5 / 10
Taste: 7.5 / 10
Price: $11 – $19 for big dishes
Place: 6.5 / 10
Details:
30 Llewellyn Street, Marrickville 2204
+61 2 9519 0101
https://www.facebook.com/westjuliettcafe