The 7 Best Restaurants in Peru
The following article is a guest post from AllTheRooms.com.
From the Amazon to the Andes, Peru specializes in dishes that draw on the fresh produce of the country's distinct areas. Peruvian cuisine is one of the finest in the world, with its incredible ceviche and South American and Asian fusions that are a result of centuries of migration.
Its capital, Lima, is known for its amazing seafood and ceviche, freshly caught from the Pacific Ocean. Meanwhile, inland in the Andean mountains, the cuisine is known for its variety of potatoes, fresh river trout and quinoa-based dishes. Moving even further into the country's interior to the Amazon, you can find fish cooked in banana leaves with exotic, Amazonian fruit sauces.  We've selected the 7 best restaurants in Peru for you to try.
Amaz, Lima
Photo by ámaZ Restaurante
For a taste of the Amazon, head to Amaz in Lima. Dishes on the menu include snails, coconut rice and plantains cooked with traditional Amazonian techniques. The restaurant also has succulent fish dishes with fruity and spicy sauces. There's an exotic cocktail menu to accompany your meal, so be sure to sample a few. And if you need a place to crash after, you can check out all accommodation options in Lima.
Huaca Pullana, Lima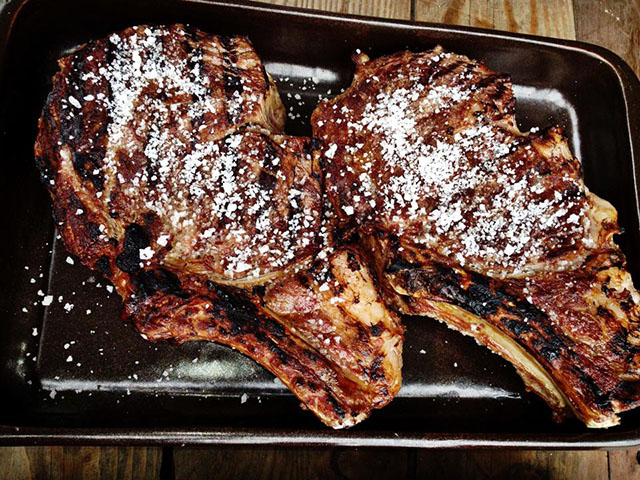 Photo by Restaurant Huaca Pullana
If you've ever wanted to dine amongst pre-Inca ruins than you should head to Huaca Pullana in Lima, which is on the sight of ruins with the same name. It's a magical dining experience where you can eat on the restaurant's terrace and gaze at the ruins. Don't be shy and go for the roasted guinea pig, which is a traditional Peruvian dish. If you're not the adventurous type, there are plates such as lobster risotto, seabass or aji de gallina, which is a Peruvian specialty of chicken cooked in a spicy, yellow pepper sauce.
La Lucha Sangucheria, Lima and Arequipa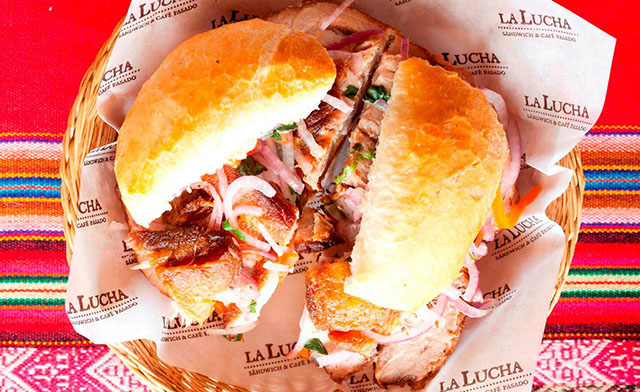 Photo by La Lucha Sangucheria Criolla
No trip to Peru is complete without eating a sandwich in a sangucheria. Peru is known for its excellent sandwich scene, with tons of sandwich shops in the main cities. La Lucha has restaurants in Arequipa and Lima. The bread is perfectly fresh, with a nice crispy outer edge. Meanwhile, there are tons of delicious fillings to try and it's a great option for vegetarians and meat-eaters alike.
Pachapapa, Cusco
Photo by Pachapapa cocina cusqueña y más
Pachapapa restaurant is located in the heart of the hipster San Blas district in Cusco. It serves up delicious, traditional Andean dishes, including locally sourced trout, roasted guinea pig and skewers of alpaca meat. The restaurant's interior features traditional Cuzqueño decor and it feels like you've stepped into a local's house.
Salamanto Restaurante, Arequipa
Photo by Salamanto Restaurante
Salamanto Restaurante in Arequipa serves ancestral dishes cooked with a modern twist. It's an incredible fusion of old and new, as the restaurant uses ancient techniques to prepare the cuisine. Order a seven or ten-course tasting menu, which features plates such as alpaca and trout cooked in quirky sauces that will blow your mind.
Jardin Secreto, Cusco
Photo by Jardin Cusqueño
Jardin Secreto is a casual restaurant offering up local cuisine, and if you're looking for a quick Andean bite, it's a great option. It serves up Peruvian staples including grilled trout, lomo saltado, which is strips of beef that have been stir-fried with onions, chili and vegetables, and quinoa soups. In the evenings there's live Andean folk music, to really get you in the mood.
La Mar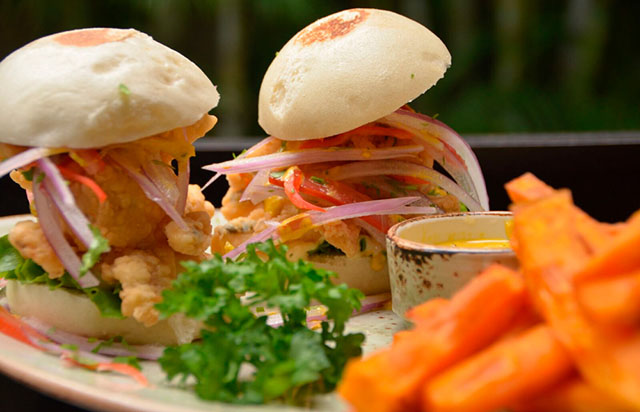 Photo by La Mar
No trip to Peru would be complete without sampling its national dish: ceviche. La Mar, in the trendy neighborhood of Miraflores in Lima, serves up tasty ceviche in a high-end restaurant atmosphere. The ceviche is to die for. Be sure to pair your meal with a Chilcano or pisco sour cocktail.