2-Course Set from Three Blue Ducks Rosebery Menu Review:
We went to an office lunch at Three Blue Ducks Rosebery the other day. We got the 2-course set menu instead of the usual a la carte because of the number of people in the group. The set menu is $52 and you have a choice of three dishes for smalls and bigs respectively.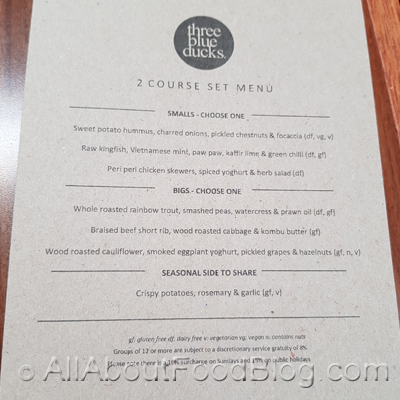 They also have the 3-course menu for $65 that would include one of three desserts. However, it's a bit of an overkill for an office lunch.
Smalls
Sweet potato hummus, charred onions, pickled chestnuts & focaccia
All veggies… definitely not my choice of dish 🙂 I did try this in the past and it was a pretty good starter.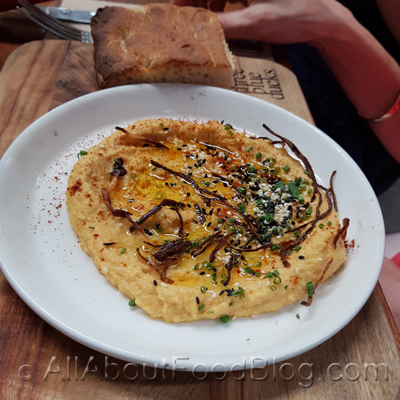 Raw kingfish, Vietnamese mint, paw paw, kaffir lime & green chilli
The raw kingfish is quite an interesting dish. It's kinda like a mashed up between poke/ceviche in South East Asian style plus pawpaw.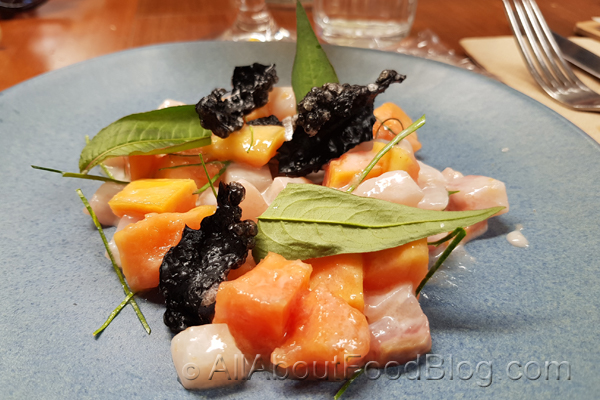 Peri peri chicken skewers, spiced yoghurt & herb salad
If you're not a big fan of the raw fish nor hummus, then peri peri chicken is your only option. It came with spiced yoghurt. So in a way, it's kinda exotic as well.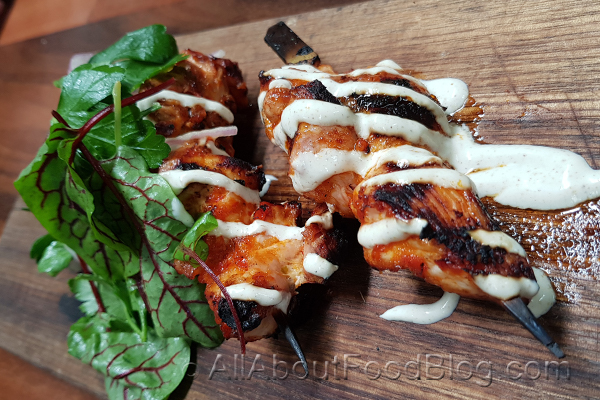 If you are not a big fan of any of them, they are giving you a choice of having the potatoes side for yourself.
Bigs
Whole roasted rainbow trout, smashed peas, watercress & prawn oil
Let's put an emphasis on the word 'whole' here. They are giving you a whole trout fish!
The fish itself was perfectly roasted and very yummy.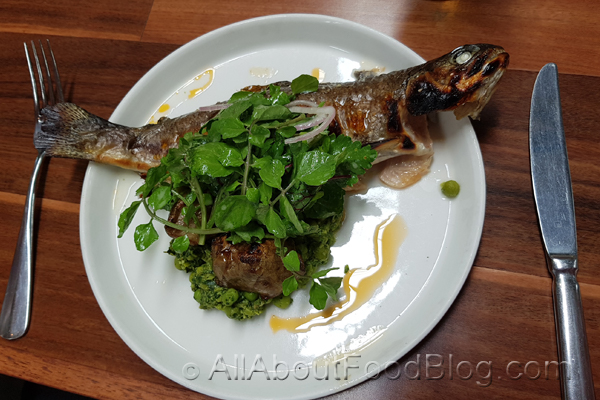 Braised beef short rib, wood roasted cabbage & kombu butter
If you are more of a meat lover, I guess this is a no-brainer. Nothing on this list can beat a nice and juicy beef short rib.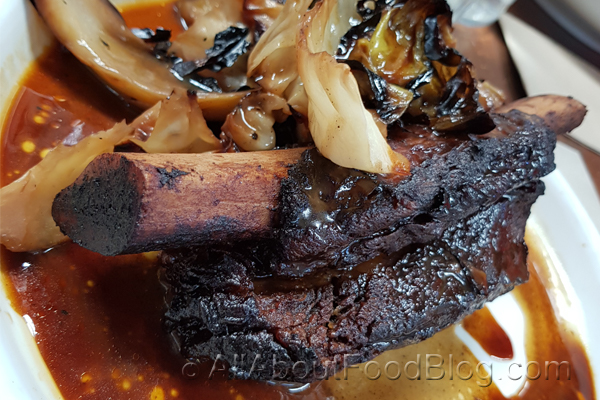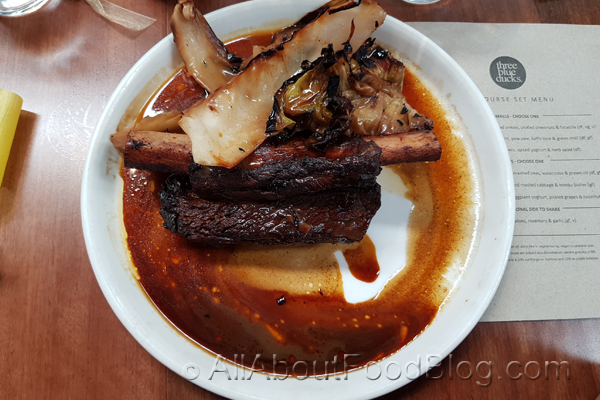 Wood roasted cauliflower, smoked eggplant yoghurt, pickled grapes & hazelnuts
One ingredients stood out for me in this dish: pickled grapes. I tried it and it was super sour.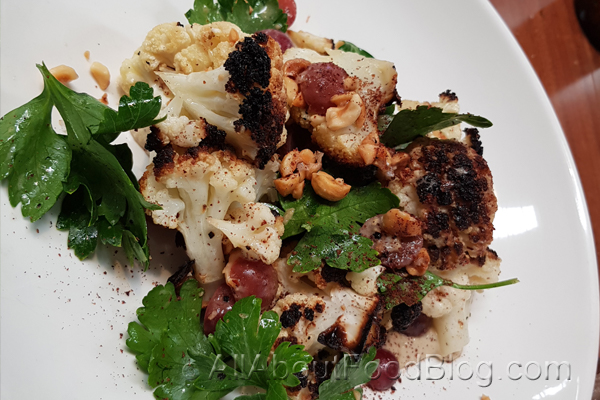 Seasonal Side to Share
Crispy potatoes, rosemary & garlic
They gave a few of these to be shared with the whole table. It could also be used as a substitute if you are not a big fan of the three small dishes above.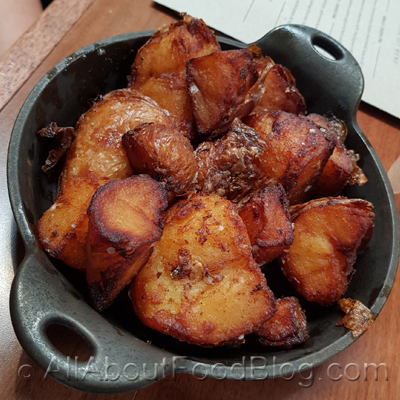 The final verdict for Three Blue Ducks Rosebery
It took longer than the usual hour allowed at lunch break to enjoy the 2-course meal at Three Blue Ducks. For $52 in Rosebery, I think the smalls need to be a bit more substantial to complement the bigs.
Do you think I should go?
Considering that the company paid for our lunch, we were pretty happy to have lunch at Three Blue Ducks Rosebery. You can also find Andy Allen, Masterchef winner in 2012, there.
Rating for Three Blue Ducks Rosebery:
7.5 / 10
Taste: 8.0 / 10
Price: $52 for 2-course
Place: 7.0 / 10
Details:
1/85 Dunning Avenue, Rosebery 2018
+61 2 9389 0010
http://www.threeblueducks.com/rosebery/