House Bar and Bistrot Experience:
One morning, an invitation email came into my mailbox. It was a long and elaborate email from Mauro, the head chef of House Bar and Bistrot. Mauro was a chef in a number of high-end restaurants in Sydney before he decided to open his own. The suburb that he chose to be the place for his restaurant is Potts Point. The restaurant looked like two regular houses from the outside.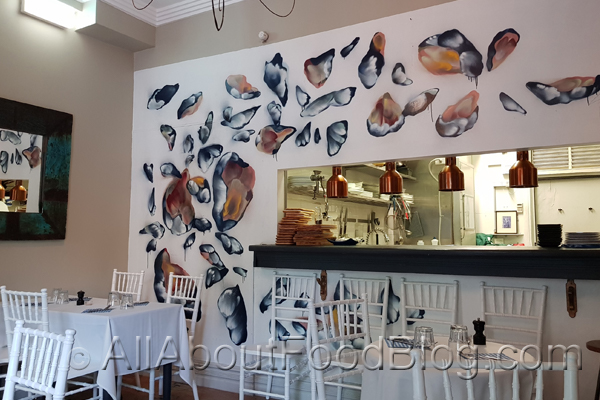 According to Mauro, everything on the menu was made in-house with local fresh ingredients. The menu is constantly changing, according to the seasonal availability. He has the non-vegetarian menu as well as the vegetarian menu. This was the non-vegetarian menu that he had when we visited.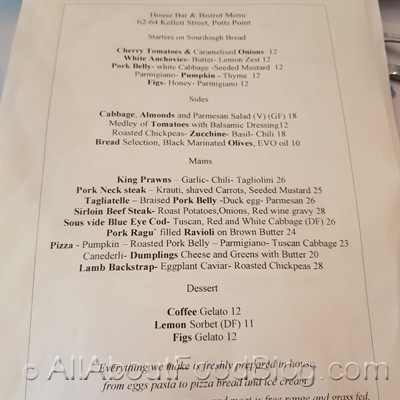 Starters on Sourdough Bread
House Bar and Bistrot only has one kind of starter: starters on sourdough bread. The difference was the topping. You can choose five different toppings on that day. The starters are kind of like Italian bruschetta with different toppings.
White Anchovies – $12 – Butter – Lemon Zest
Krauti and Shredded Apple – $12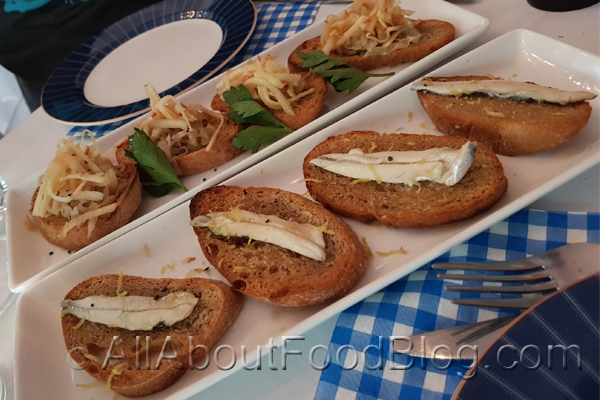 Sides
If sourdough would never get you full, like myself, then you might want to think about what sides to have.
Although we ordered only Cabbage Almonds sides on that day, you must order their potatoes an onion… see the main section for the reason!
Cabbage, Almonds and Parmesan Salad – $18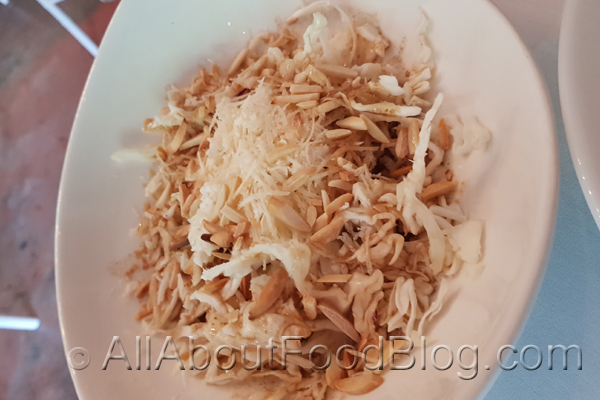 Mains
Tagliatelle – Braised Pork Belly – Duck egg – Parmesan – $26
There are quite a few different mains on that day, but this one was one of our choices because it had duck egg on a tagliatelle!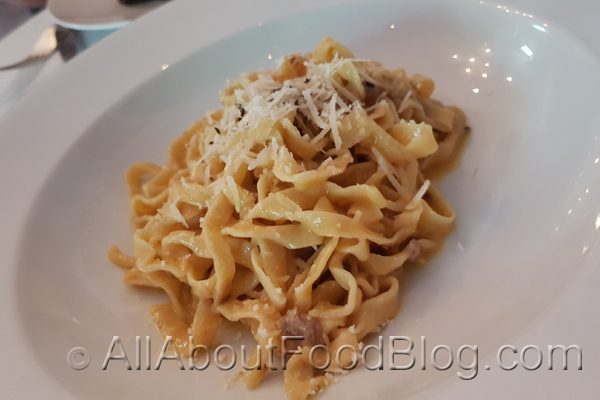 Sirloin Beef Steak – Roast Potatoes, Onions, Red wine gravy – $28
However, the second main really stole the show. We could not stop thinking about that roast potatoes… OMG they were so good! The steak was also cooked to perfection but probably on the lighter side of the gravy.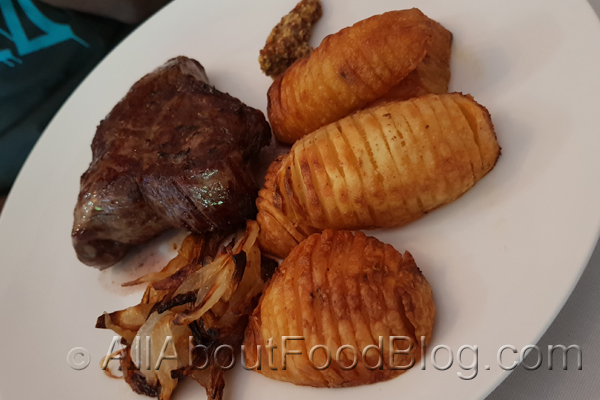 Desserts
There were three dessert options from both menu, but we felt on that day the coffee gelato was the clear winner. It was smooth and strong at the same time!
Coffee Gelato – $12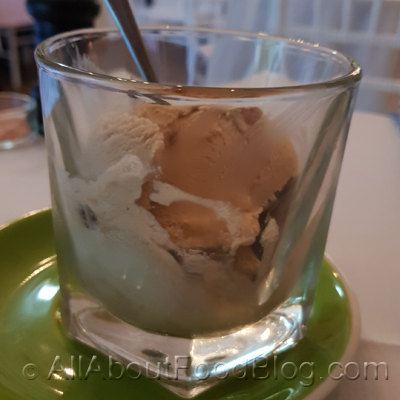 Figs Gelato – $12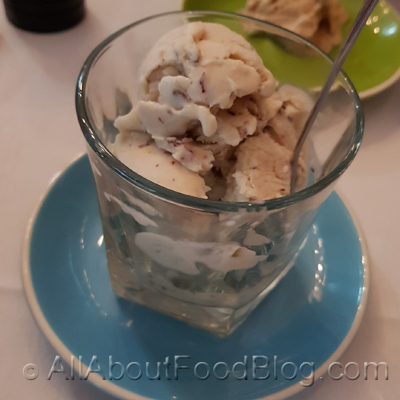 Menabrea beer on draft – $9
One of the main selling points when Mauro wrote me that invitation email was that he had Italy's Menabrea beer on tap.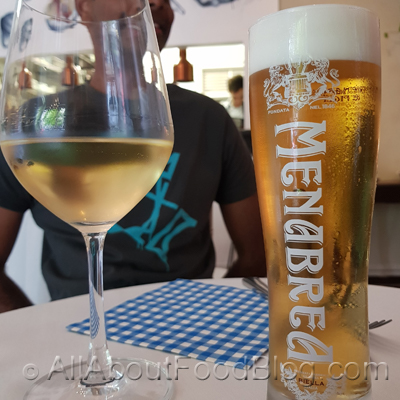 A few interesting things about House Bar and Bistrot
Sourdough and pasta freshly-made on a daily basis.
Menus are constantly evolving, according to seasonal availability
You must really get the roast potatoes.. yum!
Details:
62 – 64 Kellett Street, Potts Point 2011
+61 450 633 892
https://www.housebarbistrot.com