Fratelli Fresh Review:
Fratelli Fresh is part of the restaurant empire with Rockpool and Bavarian Bier Cafe amongst its ranks. We have heard great things about it.
We went to Entertainment Quarter to see the movie at the cinema there. Since there was one Fratelli Fresh, we couldn't wait to try it out.
Penne – Lamb Ragu – Rosemary – $26
We quite enjoyed the lamb ragu. There was heaps of meat and penne pasta on the plate.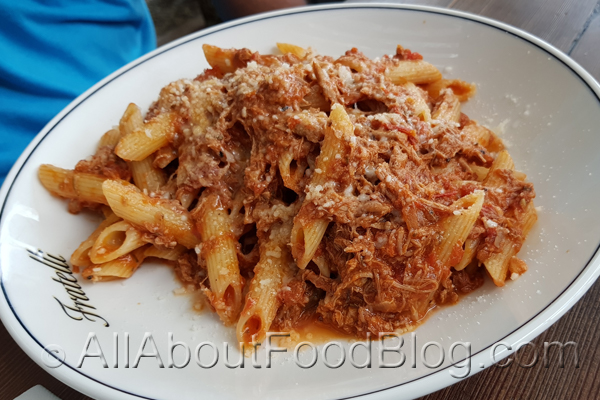 Spaghetti alla Carbonara – Pancetta – Guanciale – Parmesan – Yolk – $23
The spaghetti carbonara looked like the unhappy brother of lamb ragu. It was pretty dry and quite sub-standard.
Chicken Parmigiana – Fresh Basil – Sugo – Fior Di Latte – Parmesan – Fratelli Slaw – $29
My chicken parmigiana was way too saucy. The sugo sauce overpowered everything else and the chicken was a tad overcooked.
As you can see from the picture below, the dish doesn't have any chips on it. You will have to pay an extra $9.5 for chips and aioli or $11 for twice-cooked potatoes.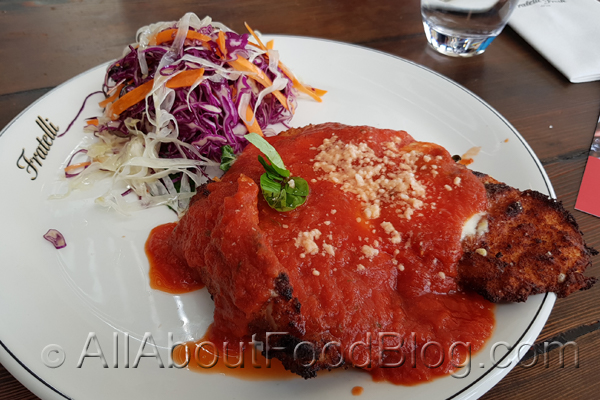 Fennel Sausage – Red Sauce – Shaved Garlic – Chilli Flakes – Red Onions – Salumi Australia Italian Sausage – Parmesan Cheese – EVOO – $23
Our pizza wasn't actually too bad. However, they were not generous with the sauce and toppings. It looked very bready. If only the treatment was switched with Chicken parma, we would have been much happier.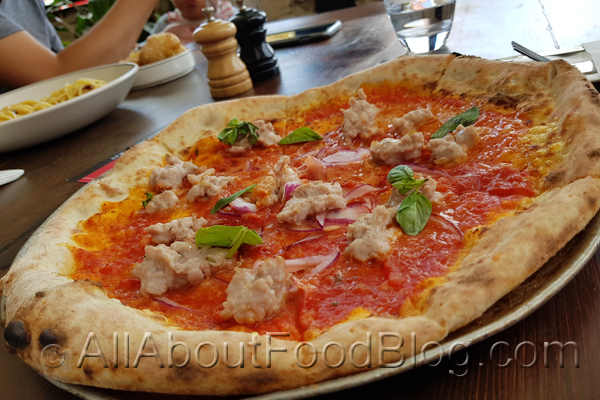 Chicken Scallopini Strips with Fries – Aioli – Lemon – $12
I think I might enjoy my son's chicken strips more than my own dish. It had the whole thing: chicken, chips, and sauce.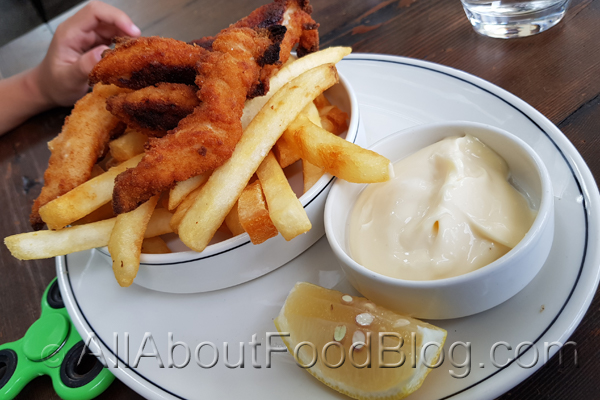 Fat Johnny – Apple Cider – $12
The beer and cider might look expensive (in excess of $10). However, it does come in the 500ml glass.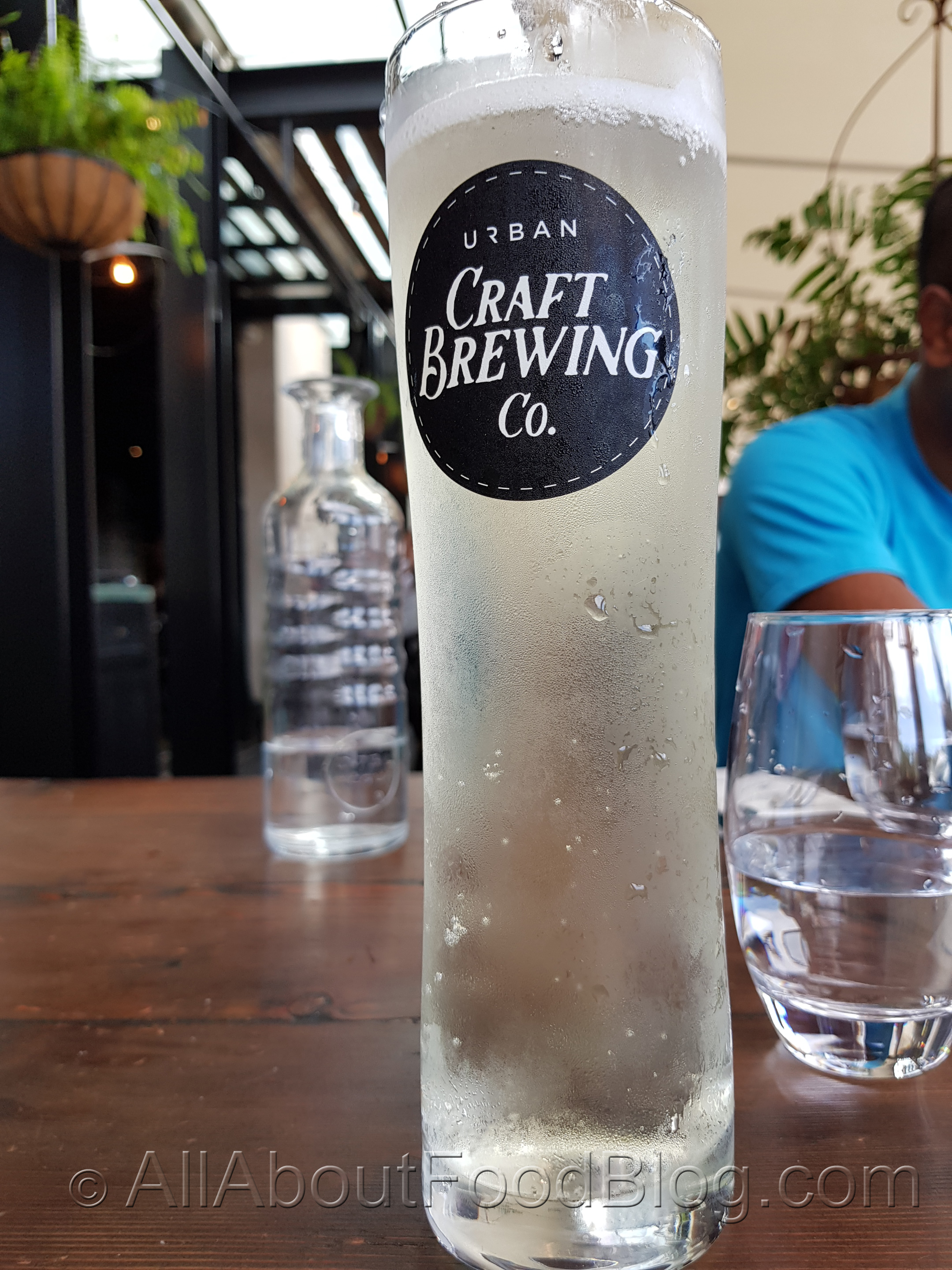 The final verdict for Fratelli Fresh
Fratelli Fresh has a price point of high-end Italian restaurants in Sydney. However, the dishes in Fratelli Fresh Entertainment Quarter did not justify this.
Do you think I should go?
Fratelli Fresh restaurants seem to have quite a good rating in Zomato, except for the one in Entertainment Quarter. I haven't been to the other ones, but from what we experienced in Entertainment Quarter, they do need to lift up their game considerably.
Rating for Fratelli Fresh:
6.0 / 10
Taste: 6.0 / 10
Price: $20 – $33 main dish
Place: 7.0 / 10
Details:
211 Bent Street, Entertainment Quarter, Sydney
+61 2 8099 7069
http://www.fratellifresh.com.au