We came to the Butcher and The Farmer Meadowbank to celebrate the fourth birthday of FCBA community. It also coincided with the 2-month anniversary of the restaurant!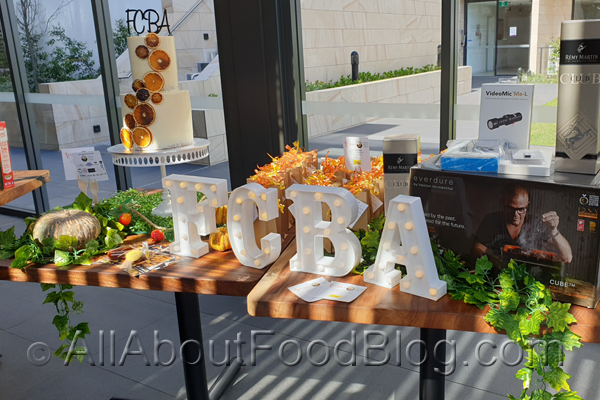 Butcher and The Farmer Meadowbank
Butcher and The Farmer Meadowbank has a pretty different concept than the one in Tramshed. Instead of the upmarket style, this one is geared more towards the casual dining with predominantly Italian influence.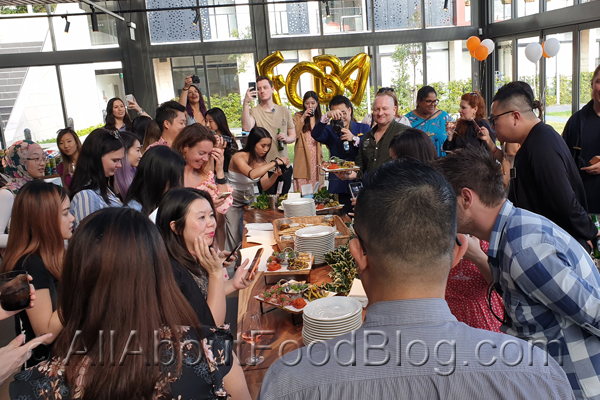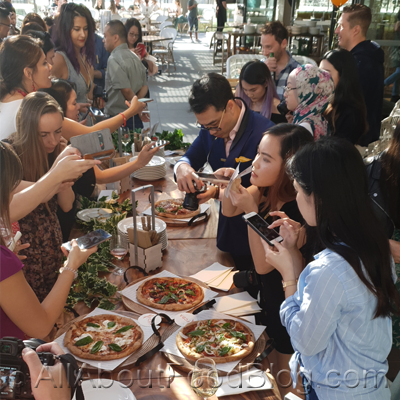 The first course that they presented at this event was antipasto.
They had the antipasto platter and a few dipping sauces. Bread and olives were always the staples in any Italian restaurant.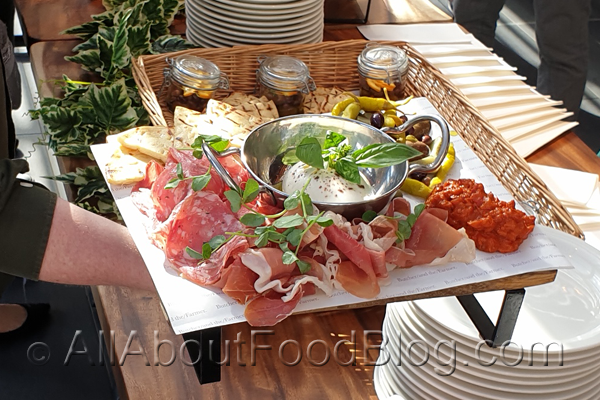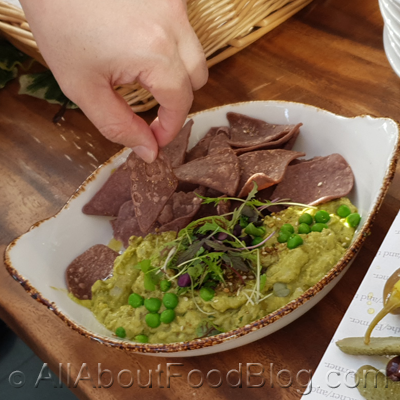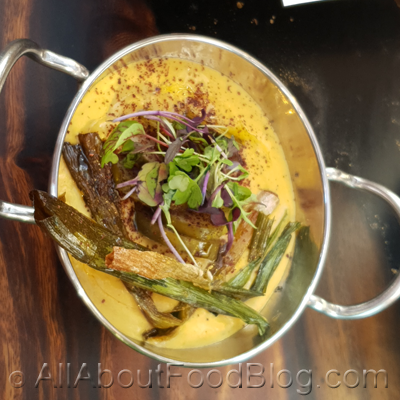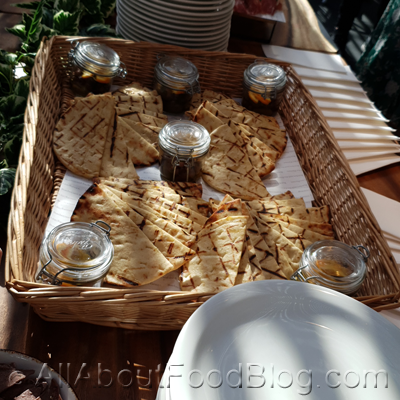 At the event, Chef Fabio presented his winning pizza from an event where he came up as a runner up. While the pizza itself hasn't made it to the menu, he made it for us on this occasion.
They also presented a few of the mainstays in the restaurant, including the quickly-devoured prosciutto with glazed pineapple pizza.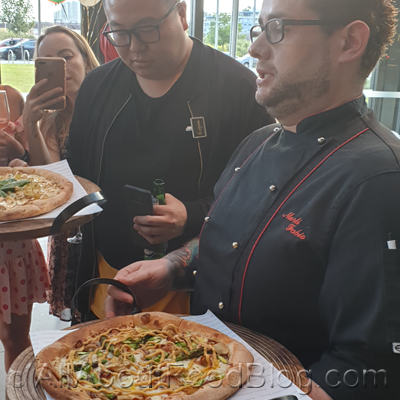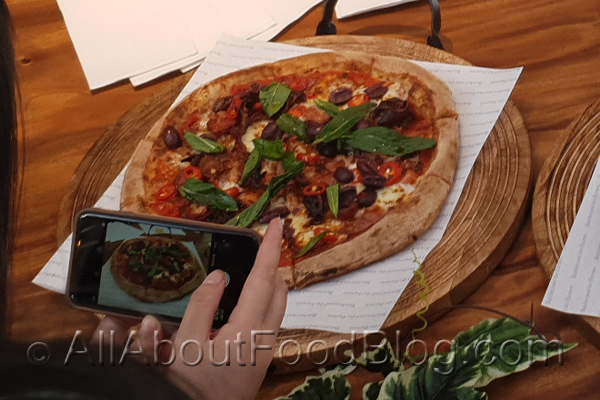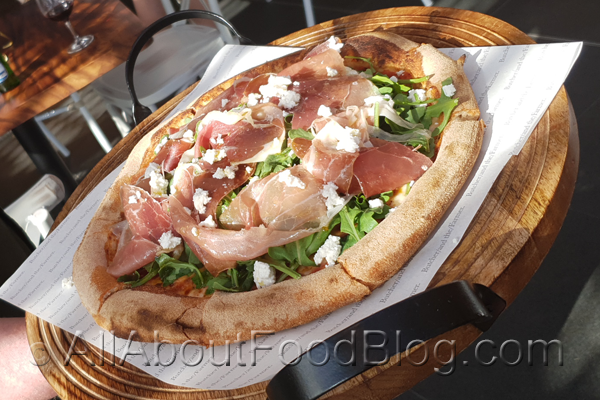 The second act in Italian dining is always pasta... yes, right after pizza!
They had three different pasta on display, including the zucchini fettuccini and lamb ragu.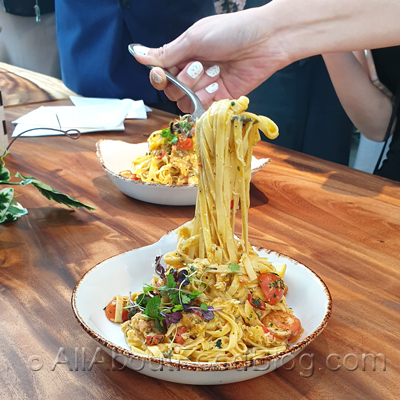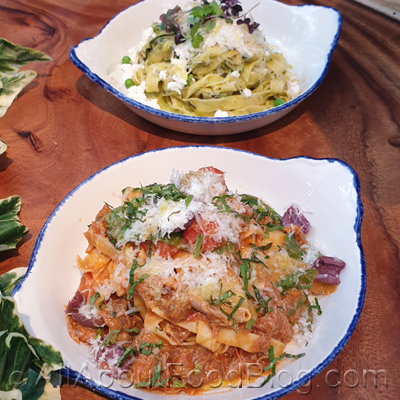 They were saving the best for last. It was one of the best rotisserie chicken I have ever had.
The chicken was very juicy and the marinade worked really well with the garlic sauce.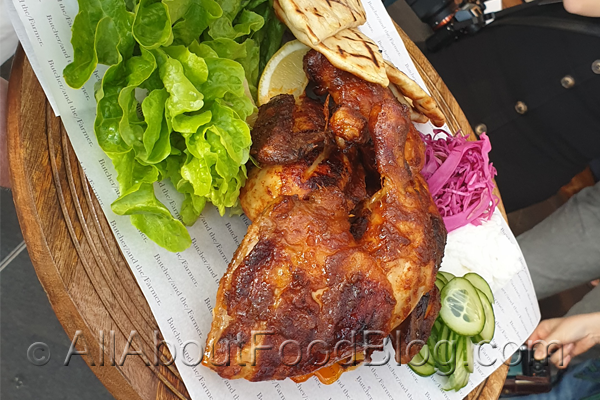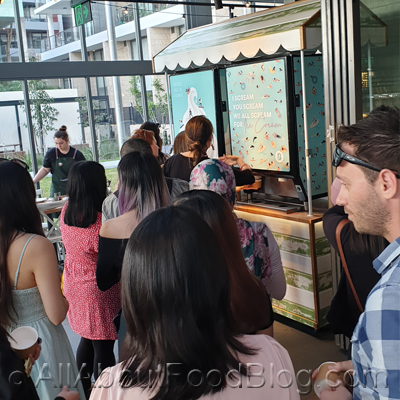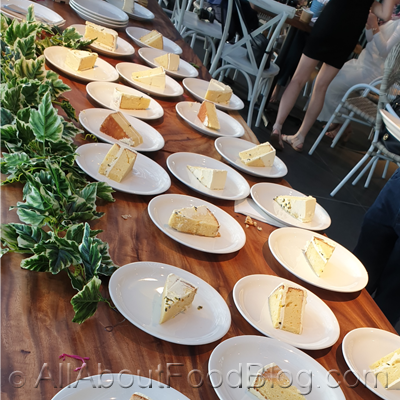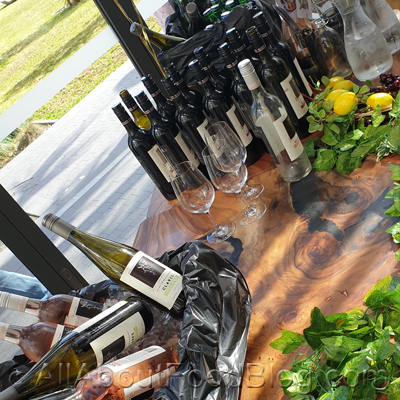 Sponsor at the FCBA x Butcher and The Farmer Meadowbank Event
This event was made more awesome by our following sponsors: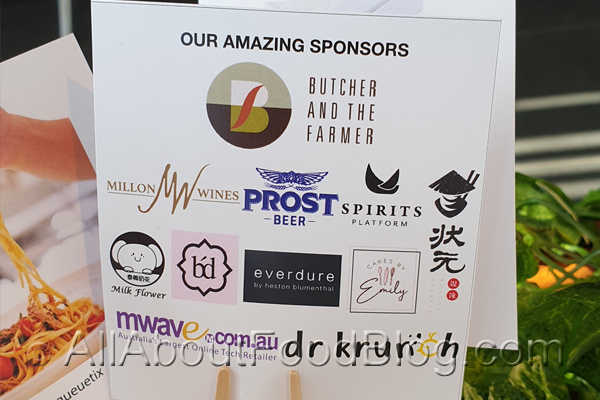 Butcher and The Farmer
Details:
10 Rothesay Avenue, Meadowbank 2112
+61 2 8629 8828
https://butcherandthefarmer.com/au/