Sokyo Review:
Our review this week is for a special occasion and the venue of choice was Sokyo. Sokyo is a one-hat restaurant (based on Good Food Guide) with great reputation for its quality and Omakase. However, some of my friends also told me how the experience was somewhat ruined by patrons of 'questionable personalities'.
On this occasion, we went there for quite a big lunch and tried a few different options for the two of us.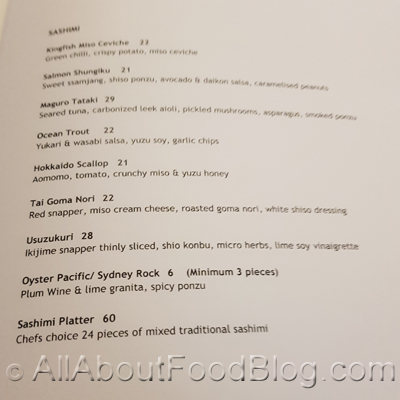 Sashimi Platter – 60 – Chef's choice 24 pieces of mixed traditional sashimi
When you are in one of the best Japanese restaurants in Sydney, you just have got to order sashimi platter. On this occasion, we have the three regulars (salmon, tuna, kingfish), scallops, snapper, and aburi salmon.
They put a little theatrics for the Sashimi platter. It sure made a lot of people looked. The interesting thing about this was the four condiments included on the plate. I'm not really sure what they are, but I'd call them soy sauce, 'yum', 'super yum' and 'omg yum'.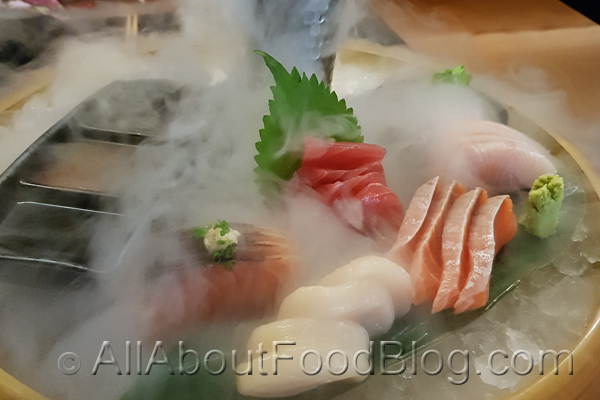 Alfonsino Kinmedai – 6 – Sushi
The last time I had Alfonsino was so memorable that I was always on the lookout for the fish in a restaurant. I know it looked like just a regular sushi in the picture. However, it tasted so much better and the pickled ginger was strong and aromatic.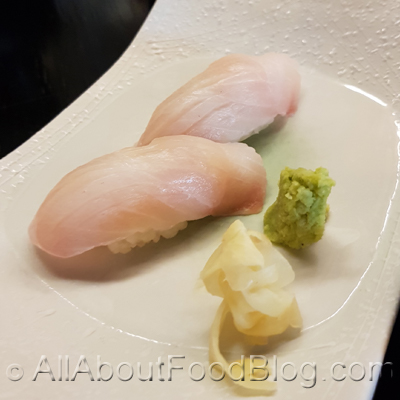 Octopus Salad – 16 – Confit potato, Wakame, Avocado Wasabi, watermelon, smoked bbq sauce
Can I just say 'the octopus salad is yum'? It is hard to describe the complex nature of its elements.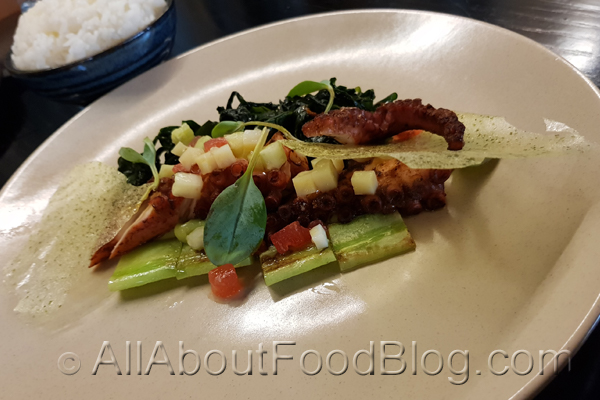 Aylesbury Duck Breast – 40 – Goma ponzu, brussel sprouts & baby cos, wafu dressing
The duck has got to be one of the best we have had in a Japanese restaurant. The skin was so crunchy and the meat was so tender.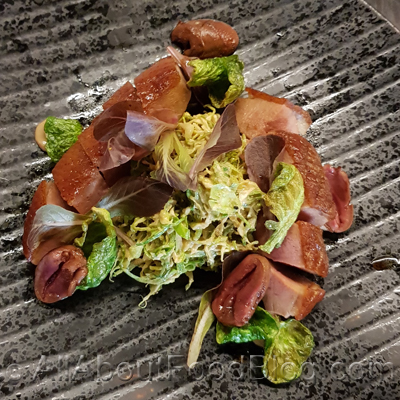 The wafu dressing is quite interesting for us. It reminded us of an Indonesian sauce for Pecel, but much more subtle. It worked really well with the brussel sprouts and baby cos.
We were super happy eating this dish.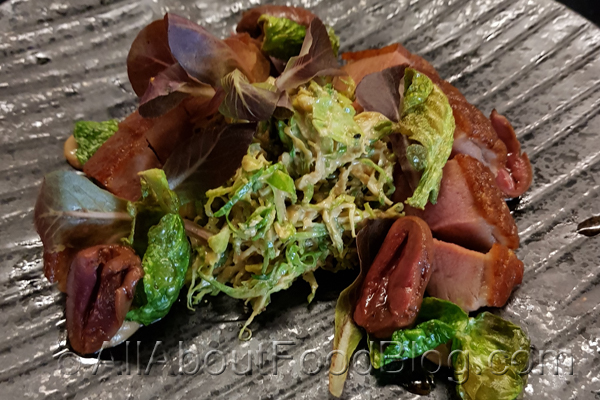 Japanese Barbeque – 24 – Karubi short rib, umami shiitake sauce, cucumber
If the karubi short rib came before the duck, we probably would have appreciated it more. Unfortunately, it was massively overshadowed by the duck.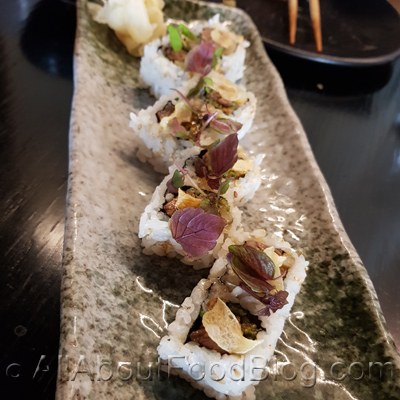 "Not Tuna Sashimi" – 12 – Compressed watermelon, coconut sorbet & aomomo
If you look at the picture below, I wouldn't blame you if you really think it was tuna sashimi. I am not a big fan of not-fresh coconut and after this dish, I am still not a big fan.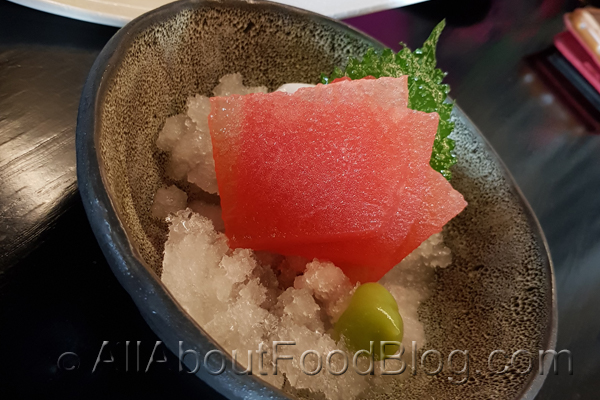 Sokyo "Mochi Ice Cream" – 9 – Yatsuhashi kyoto mochi, frozen strawberry milk shake
This is the next level of mochi. Lucky there were 2 mochis for the two of us. Otherwise, we would have to fight for them.
Sayuri "Little Lilly" – 30 – 300ml Unfiltered Nigori sake. Slightly cloudy, lychee and coconuts
It is probably the cheapest sake in the menu. But I like the sweet and refreshing taste of it.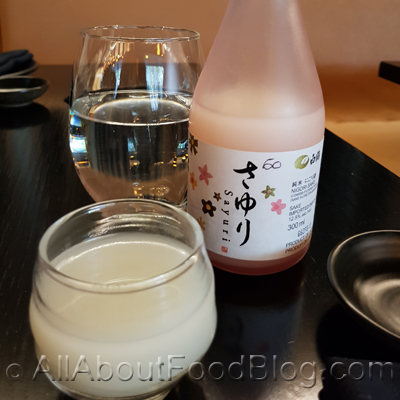 The final verdict for Sokyo
We had such an amazing lunch at Sokyo. It is definitely better than some of the one hat restaurants we have ever been to.
Do you think I should go?
Without a doubt! It was quite rare that we enjoyed every single one of our meals.
.
Rating for Sokyo:
9.0 / 10
Taste: 9.0 / 10
Price: $250 for two people
Place: 9.5 / 10
Details:
Level G, The Darling, The Star, 80 Pyrmont Street, Pyrmont 2009
Sokyo at The Star Website