Kafeine Balmain review:
It was a pretty uneventful Sunday and we just happened to be in Balmain. We decided to try a cafe called Kafeine. The cafe itself was quite busy but we managed to get a seat there.
I was actually quite surprised when I browsed through the menu. The menu consists of a few Asian ingredients here and there. When I checked with the people at Kafeine, they mentioned that they were all from Indonesia. Some of the combination was quite interesting and we decided to give it a go.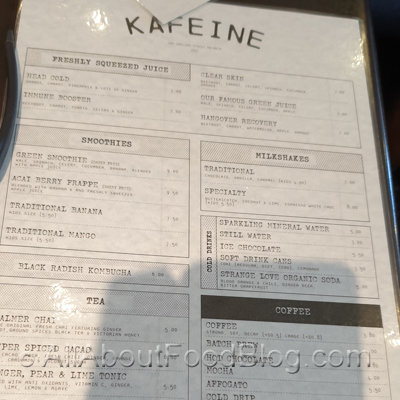 Kafeine Balmain – Menu
Breakfast Tasting Plate – $22.90 – Corn fritters, eggs benedict, smoked salmon& black sticky rice porridge
This is the one plate-fits-all approach at Kafeine. You basically don't need to order anything else. You pretty much get entree, main and dessert in one plate. It is also the fastest way to try a lot of the menu in the store.
I would like to mention that the black sticky rice porridge is actually pretty heavy. Make sure you save some space for that dessert.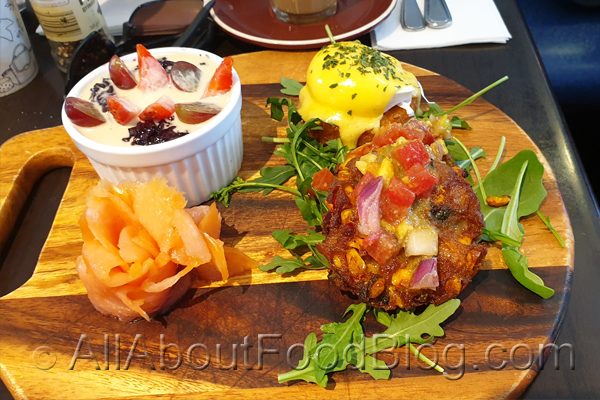 Salmon Paradiso – $22.90 – Grilled Atlantic crispy skin salmon, 65-degree Za'atar egg, pickled ginger, asparagus, currants, pecans & brown rice salad
This is another pretty substantial dish that was available at Kafeine. They gave us a bucket load of brown rice. The dish itself reminds me of Hawaiian poke bowl but with grilled salmon.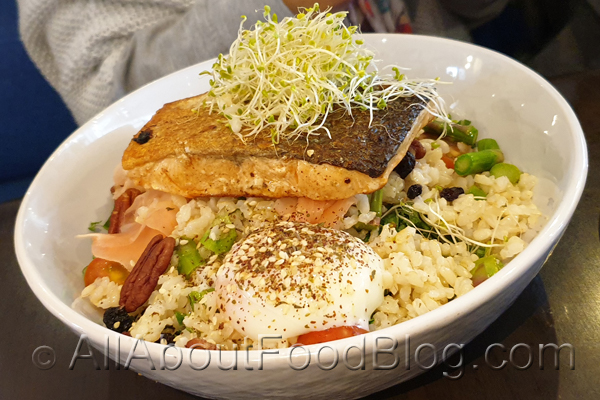 Volcano Dog – $18.90 – Fried egg, beef sausage, chili con carne, cheddar cheese on a croissant
Chili dog on a croissant? who doesn't want to try! It was a little bit harder to hold when compared to a hot dog as the croissant is notoriously flaky.
Having said that, I actually quite like the combination. It was very filling but without the 'stuffed' feeling.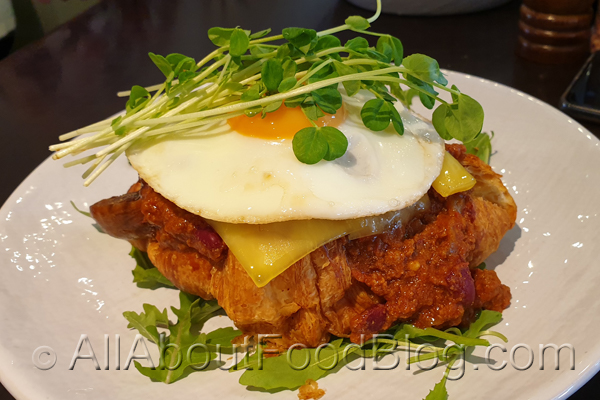 Ice Chendol Flavour Pancakes – $17.90 – Pandan coconut pancakes, fresh cut fruit, coconut flakes, coconut palm sugar sauce and vanilla ice cream
Ice Chendol is an Indonesian/Malaysian rice flour dessert that was usually served on glass with ice. They deconstructed this and made pancakes instead with vanilla ice cream and a few cuts of fruit. They keep the palm sugar sauce element intact.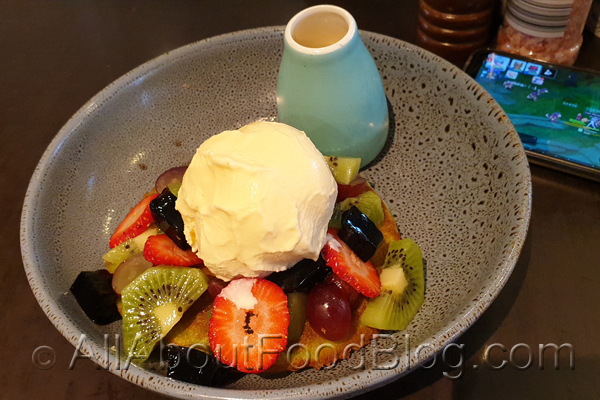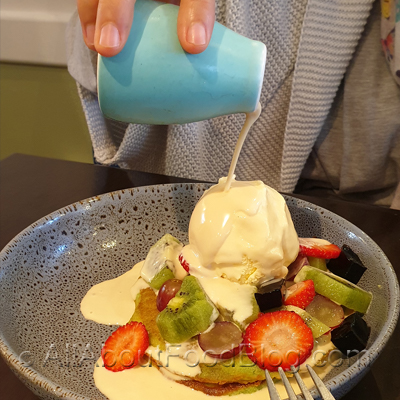 Chia Pudding – $15.90 – Soaked chia seed in coconut & strawberry juice, mango puree, toasted coconut & fresh cut fruits
I love the chia seed pudding.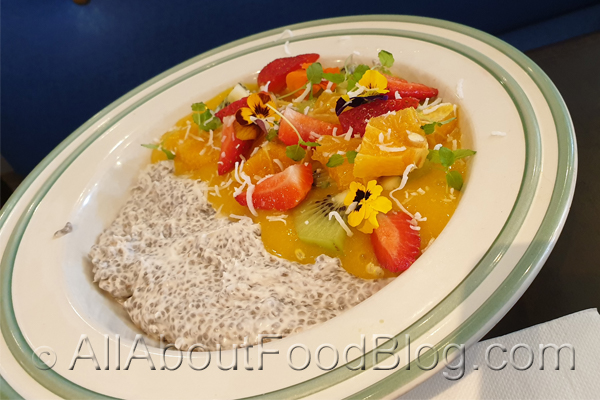 Latte – $3.80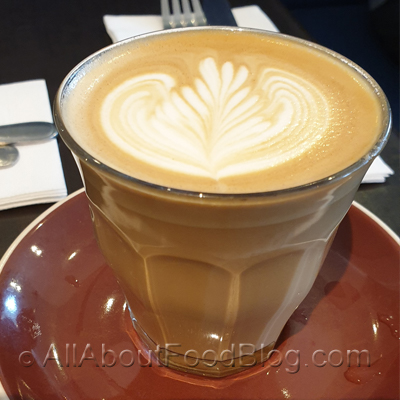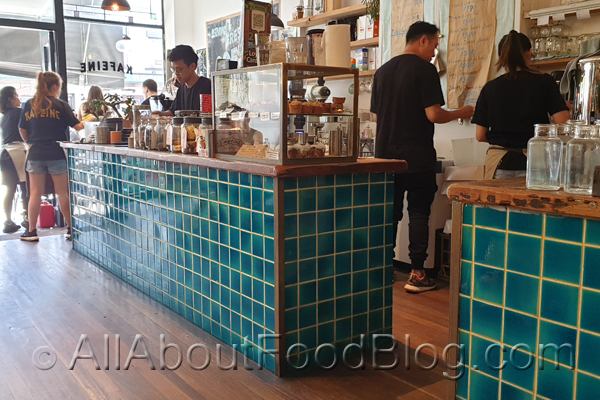 The final verdict for Kafeine Balmain
We went to Kafeine in Balmain out of convenience. But we left the cafe already thinking about when we should go back!  
Do you think I should go?
Definitely!
Rating:
8.5 / 10
Taste: 8.5 / 10
Price: $15 – $23 main dish
Place: 7.5 / 10
Details:
260 Darling Street, Balmain 2041
+61 2 9555 1140