COOH Alexandria Review:
Alexandria, especially the area around The Grounds, has become some sort of hot spot for up-and-coming restaurants in Sydney. COOH Alexandria is situated just across the Grounds. They have a massive dining space with quite a lot of tables. It could get a bit too loud when the restaurant is full.
We went there for lunch. There were quite a lot of vegetarian options on the menu. One of my friends was looking for some kind of steak but the only beef on the menu was burger.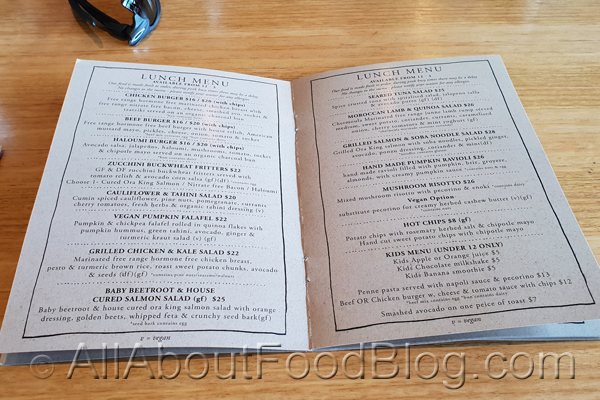 Chicken Burger – $16 / $20 with chips – Free range hormone free marinated chicken breast with free range nitrate free bacon, cheese, smashed avo, rocket & tzatziki served on an organic charcoal bun
There were quite a lot of fancy words in the menu for the chicken burger. The charcoal bun stole the spotlight for the burger.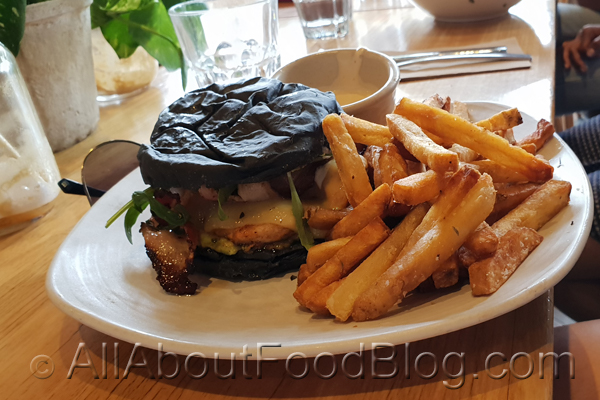 Moroccan Lamb & Quinoa Salad – $26 – Chermoula marinated free range junne lamb rump served medium, sweet potato, coriander, currants, caramelised onion, cherry tomatoes & mint yoghurt
I have never seen a lamb dish that could look so healthy before. I admire how they could make it into something that looked quite delicate.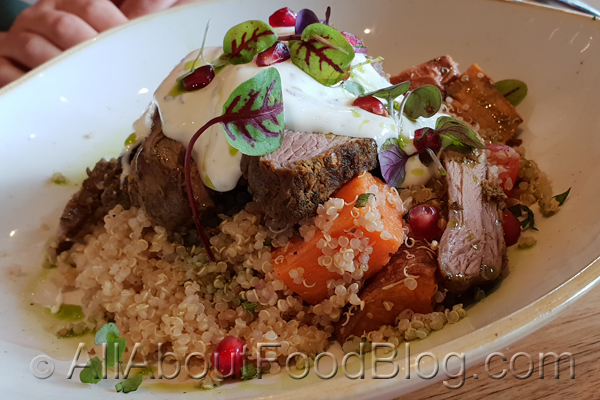 Grilled Salmon & Soba Noodle Salad – $28 – Grilled ora king salmon with soba noodles, pickled ginger, avocado, ponzu dressing, coriander & mint
I don't know how to describe it, but this combination worked. I liked how the lightness of Japanese-style soba was paired up with the grilled salmon and a slice of avocado.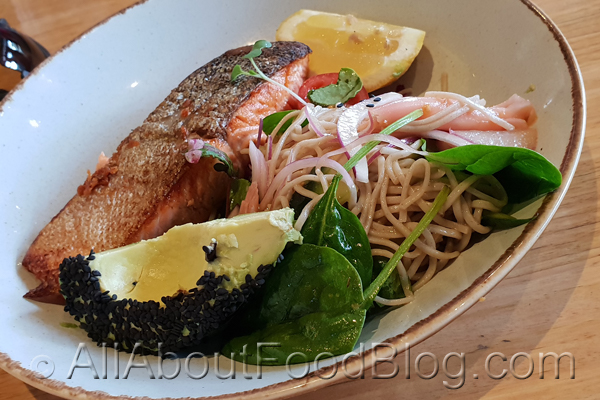 Seared Tuna Salad – $25 – Spice crusted tuna with spiralised salad, jalapeno salsa & avocado puree
Going along with COOH's team of light and heavy dishes, the seared tuna salad did just that. On one side, you have a mixture of salad and on the other side you had avocado puree topped with seared tuna.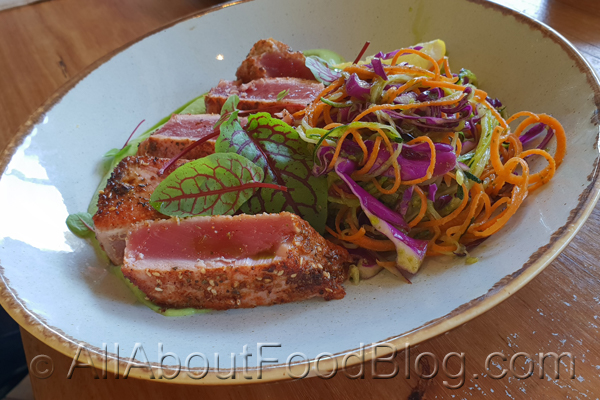 Desserts
Chocolate brownie & jasmine cream – $15 – Fudge macadamia brownie with jasmine infused ganache monte & plant-based peanut butter ice cream
I'm not a big fan of chocolate, but this one was a bit better than our second dish. They chose to pair the brownie with jasmine cream and peanut butter ice cream. The resulting dish was this semi sweet and savoury dessert.
Pineapple & coconut verrine – $15 – Almond cake, coconut-chia cream, poached pineapple & lime sorbet
Unfortunately the second dessert didn't impress us like the first. It was super sweet.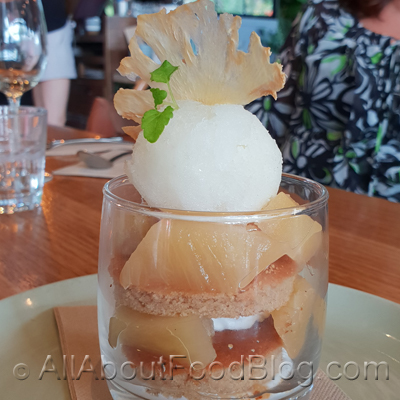 The final verdict for COOH Alexandria
COOH Alexandria serves quite a balanced dish.  
Do you think I should go?
I've been to the restaurant twice and both times the food wasn't too bad. However, the service could probably be improved. In saying that, I couldn't really blame them either as there was only a handful of them in that massive space.
Rating:
7.5 / 10
Taste: 7.5 / 10
Price: $20 – $28 main dish
Place: 7.5 / 10
Details:
90 – 96 Bourke Road, Alexandria 2015
+61 2 9002 1333