Blaxland Inn Review:
In our annual trip to the Hunter Valley region, we went to Blaxland Inn restaurant. Since Zomato isn't exactly a reliable source for this region, we decided to try them out based on their menu offerings.
Blaxland Inn is located in the main road leading to the centre of Pokolbin. When we were there, there was a renovation going on the building next door. The restaurant itself was looking quite vintage.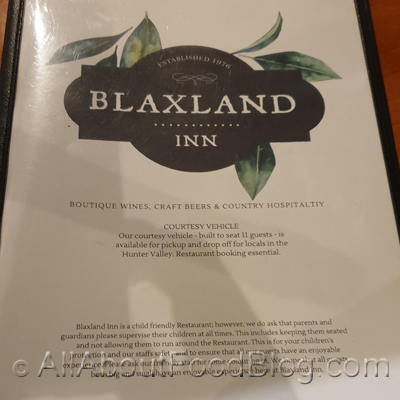 Wagyu Beef Carpaccio – $18 –White truffle oil, parmesan crumb and grissini
Beef carpaccio has always been my favourites for a long time. We loved the carpaccio at Blaxland Inn. The beef was melting in my mouth with quite a strong taste of truffle oil and parmesan.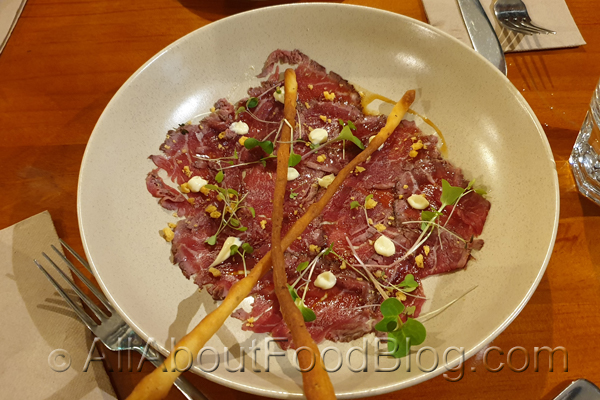 House made char grilled flat breads – $10 – with warm olives and labna
This entrée is the perfect dish to be shared at the beginning of the dinner. They served a generous serving of olives with a nice blob of labna. There weren't too much bread tho.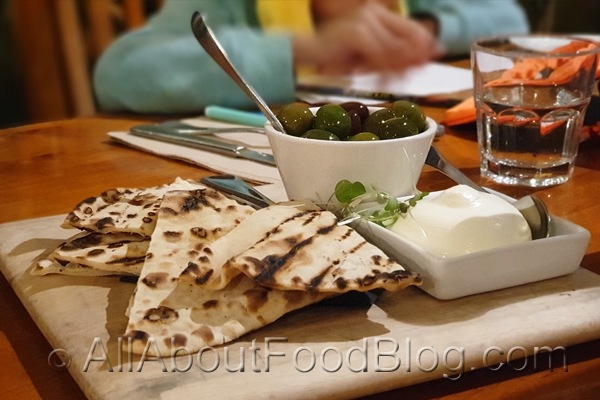 300g Rib Eye – $39 – with mashed potato and creamy brandy mushroom
Rib eye is one of the three steaks that they served in the restaurant. In addition to the steak, you get a complimentary side dish and sauce. There were 5 different sides and 4 sauces to choose from. They were $6 and $2 respectively if you would like a second serving. For the rib eye, my father opted for a more traditional match: mashed potato and mushroom sauce. I was not a big fan of the mushroom sauce.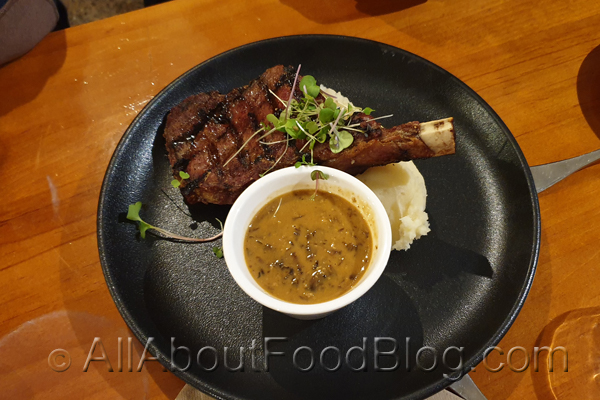 250g Scotch – $36 – with roast garlic & rosemary butter and roasted cauliflower with za'atar spiced hummus, honey and almonds
Scotch fillet was the dish that I chose. As usual, I liked my steak medium rare. Instead of the sauce, I chose the roast garlic and rosemary butter. They gave three generous pieces. I don't really want to count that calories!
The roasted cauliflower side that I ordered was so good that we ordered another one to be shared with the whole table!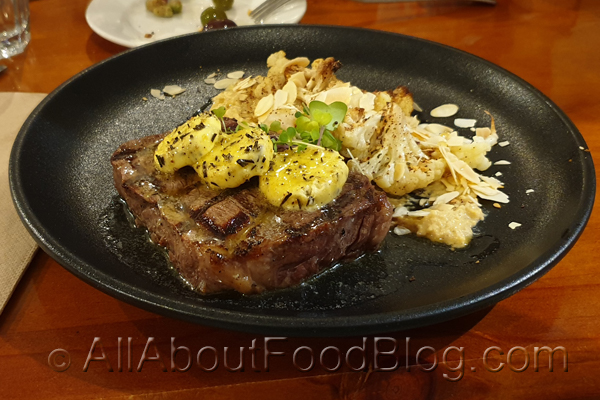 Wild mushroom papperdelle pasta – $27 – with garlic, sage, lemon, almonds and parmesan cheese.
I didn't really try the pappardelle but it was quite decent. For an extra $10, you could add 5 garlic prawns into the dish.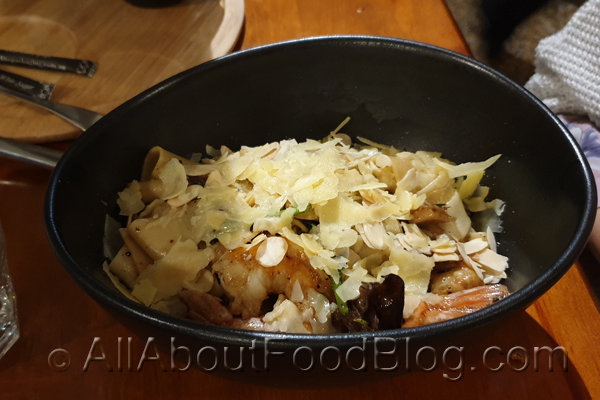 Chocolate Tart – $15
I couldn't remember the exact dish that we ordered for the dessert, but I recalled that the ice cream was pretty good and the tart itself was quite dense. Considering that chocolate wasn't my favourite thing, I wasn't a big fan of this.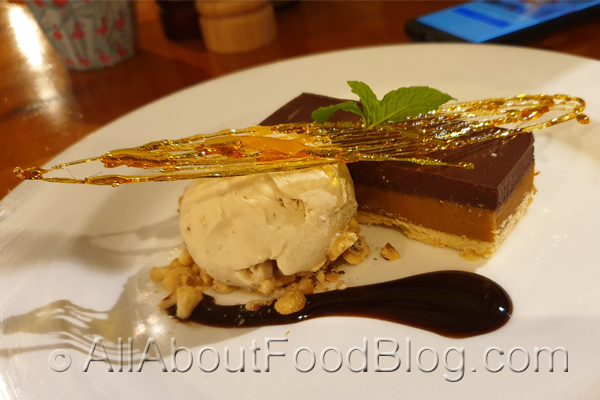 The final verdict for Blaxland Inn
We enjoyed our dinner at Blaxland Inn, especially the carpaccio and scotch fillet.
Do you think I should go?
There aren't many restaurants to choose from in Hunter Valley, especially during weekdays. Blaxland Inn is probably one of the few we would visit.
Rating for Blaxland Inn:
7.5 / 10
Taste: 7.5 / 10
Price: $27 – $39 per main dish
Place: 7.5/ 10
Details:
2198 Broke Road, Hunter Valley, Pokolbin 2320
+61 2 4998 7550