For this recipe, we loosely translated the Indonesian-style butter chicken recipe from an Indonesian website, selerasa, because one of my friends are dreaming about it since he tasted one in Bali. Unlike all of our other recipes, this one I did not manage to create.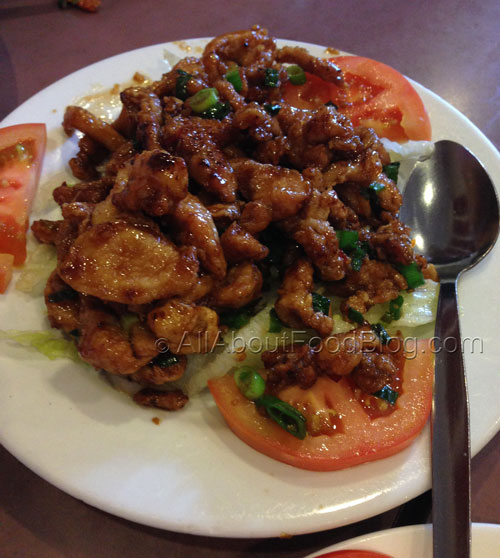 What do we need to make Indonesian-style Butter Chicken?
One whole chicken
One lime, squeezed
Salt
For its marinade and sauce:
1 tbsp of Worcestershire sauce
4 cloves of garlic, coarsely ground
3 tbsp of margarine
1 segment of ginger, coarsely ground
2 tbsp of sweet soy sauce (kecap manis)
3 limes, squeezed
1 onion, diced
Cooking Oil
Salt and Pepper
The preparation for making
Indonesian-style Butter Chicken
The most obvious thing is to prepare for the chicken. If you buy a whole chicken, you will need to clean it up and chop it into 16 sections or more, depending on your preference.
After cleaned and chopped, put the chicken into a bowl and slather in lime juice and salt. Put aside for around 10 minutes.
How do we make the
Indonesian-style Butter Chicken?
After 10 minutes, put in the Worcestershire sauce with the salt and pepper. Mix them up until the chicken pieces are covered evenly. Put aside for at least another 10 minutes to let the marinade seep in.
Heat up cooking oil on a pan and stir fry the garlic until it smells fragrance.
Put the onion and ginger. Stir fry them further until the fragrance smell of onion pops out.
Put the chicken into the pan and stir it until the chicken is dry and change colour into golden brown.
Once it changes colour, put in the margarine and mix until the margarine melted.
Lastly, pour the sweet soy sauce over and wait until the chicken is dry and cooked evenly.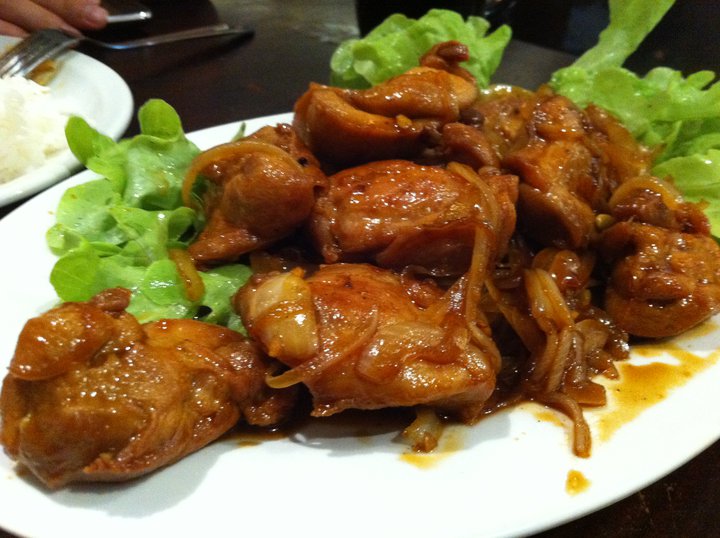 A little tips to make your perfect Indonesian-style Butter Chicken
Indonesian-style butter chicken is meant to be super sticky and dry. If you want it a bit more moist, you might want to shorten the time needed to cook it in sweet soy sauce and margarine.