We were celebrating our friend's birthday recently at The Malaya restaurant. The restaurant is located in King Street Wharf, near Darling Harbour Sydney. On this occasion, we chose the Signature Menu, it's a banquet-style menu that costs $71 per person. Interestingly, this value doesn't include dessert. You will need to add an extra $10 for 2 desserts.
Entree at The Malaya
Salt and Pepper Prawns – Prawns, battered, deep-fried and tossed in fresh chilli, salt, cracked black pepper and shallots.
Salt and pepper dish is a staple in most Chinese restaurants in Sydney. However, you can tell the Malaya's dish was a cut above your usual Chinese restaurant. There was also a bit of kick from the sliced chilli.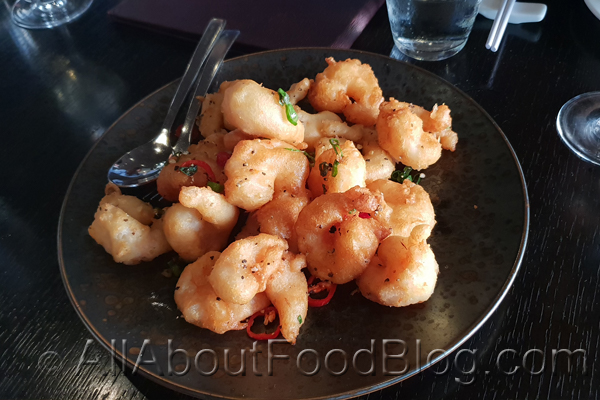 Spanner Crab San Choy Bow – Spanner crab meat stir-fried with water chestnut, onion and shallots. Served in a lettuce leaf.
San Choy Bow is traditionally a second dish in the 2-course Peking Duck. In Malaya, instead of duck, they use Spanner Crab for the meat. Personally, I couldn't tell the difference in taste between the two as the water chestnut and onion were pretty dominant.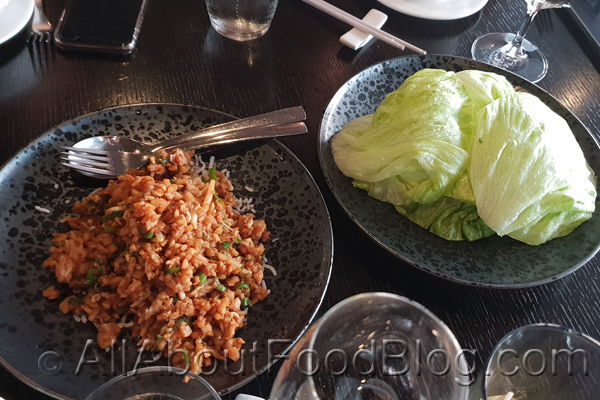 Satay Beef – Singaporean style marinated pieces of beef, skewered, barbequed and served with a satay sauce made from fresh ground peanuts and chilli.
The satay beef was pretty delicious. If only I could get more skewers…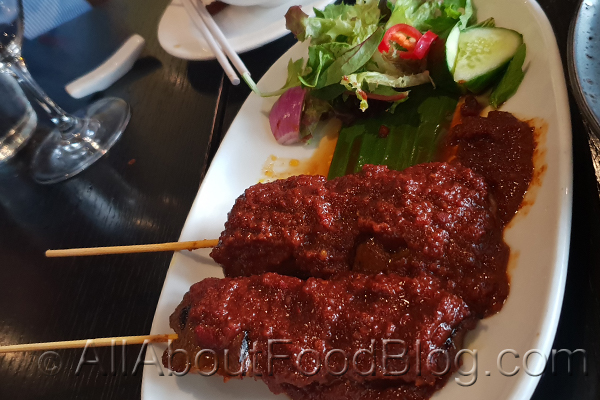 Otak Otak – White fish minced with chilli and spices, wrapped in a banana leaf and barbequed.
Otak otak is usually made from a fish called Tenggiri (or Spanish Mackerel). The fish wasn't usually spicy, but instead, they have a spicy sauce on the side. However, this otak otak was blended with the spices and was the spiciest dish of the night. Just in case you are wondering, the banana leaf isn't meant to be eaten.
Main Course at The Malaya

Coconut Beef Rendang – Indonesian style beef curry with an aromatic dry coconut base.
The Indonesian beef rendang was pretty decent. The beef itself was very tender. I love how they cooked the beef.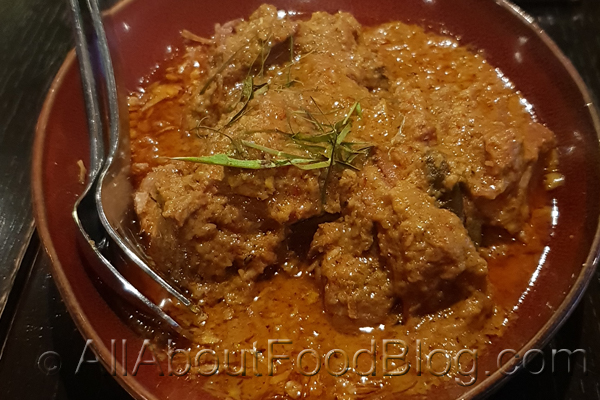 Kapitan Chicken – Penang style curry sauce made with fresh chilli and coconut milk served with lightly battered pieces of chicken thigh fillet.
The kapitan chicken was also pretty good. However, I wasn't too sure about having two curries for main dishes. I'd probably enjoy it more if one of them was something other than coconut-based.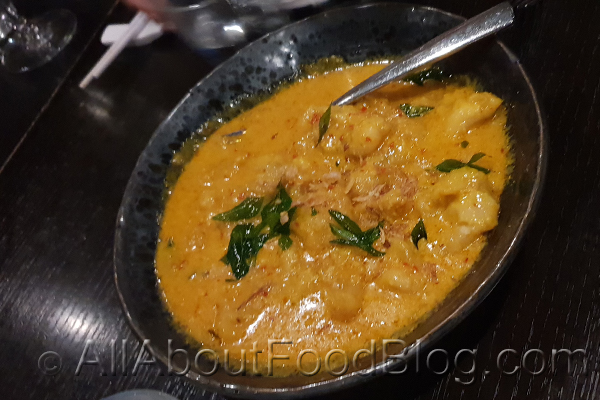 Szechuan Eggplant – Marinated eggplant stir-fried dry style with shallots, cashew nuts and dry chillies. Served on a bed of Chinese water spinach.
Szechuan eggplant ended up being the dish that I enjoyed the most at the restaurant. There were quite a lot of things going on in one plate and they were all fabulous.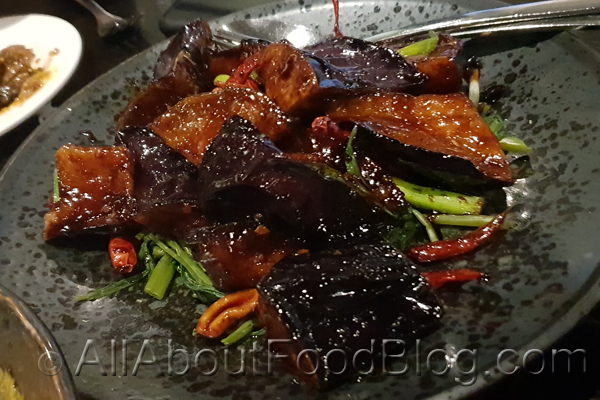 Unlike the entrees, the main courses arrived at the same time and accompanied by a bowl of rice.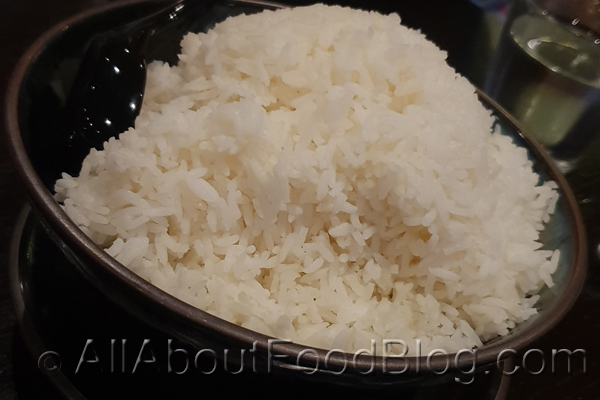 Desserts at The Malaya
We were wondering why the desserts were not included in the package. It probably turned out well as most people would already be full after the main courses. For those of us, still wanting desserts, we ordered a couple more to share. But then again, if you see the portioning, you'd probably get better value desserts elsewhere around Darling Harbour.
Assorted Sorbet – $12 – Coconut, Mango and Pineapple.
The three scoops of ice cream were pretty miniscule.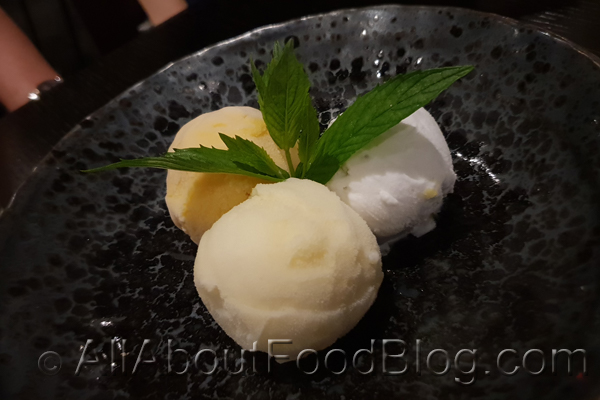 Sago Pudding – $5 – Sago and coconut pudding flavoured with palm sugar and topped with coconut sorbet.
Luckily, this was not the first time seeing sago pudding in a shot glass. The other occasion was in an all-you-can-eat restaurant in Indonesia. The portion of this dish was super tiny.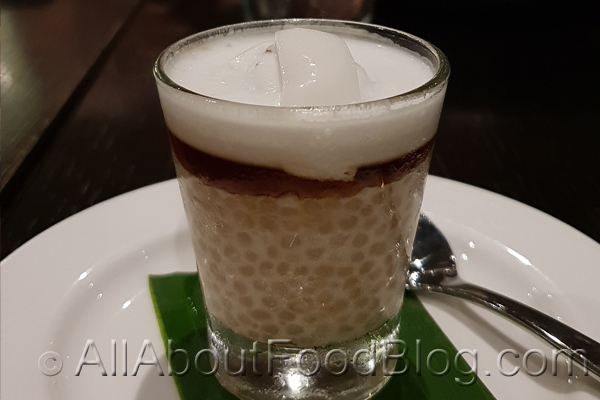 The final verdict for The Malaya
The signature menu at The Malaya restaurant was a pretty decent set. It must be noted that the desserts were forgettable.
Do you think I should go?
There aren't many upscale South East Asian / Malaysian restaurants in Sydney. I think they are the only Malaysian restaurant with a harbour view in Sydney.
Rating for The Malaya:
7.5 / 10
Taste: 8.0 / 10
Price: $71 per person
Place: 8.5 / 10
Details:
39 Lime Street, King Street Wharf, Sydney 2000
+61 2 9279 1170
https://themalaya.com.au/