Rashays Darling Harbour Review:
At the end of 2017, we reviewed Rashays Punchbowl. Shortly after, they decided to revamp their menu and removed one of our favourites: loaded fries. There are a few in the menu that they kept, including chicken with their special sauce.
On this occasion, we went to the Darling Harbour restaurant. It is located in a prime spot, but they still face tough competition from the other steak houses around the area. Their biggest differentiation is the fact that their menu is all halal.
Big Daddy – $65.90 – Lamb rib rack, short beef ribs, 180gr New York Steak & grilled chicken with smoky sticky BBQ sauce and chips
Big daddy is one of the big attractions at Rashays. They put every (almost) every protein that they have on a plate. While the steak and the ribs were at their usual quality, we felt that the chicken was a little on the dry side.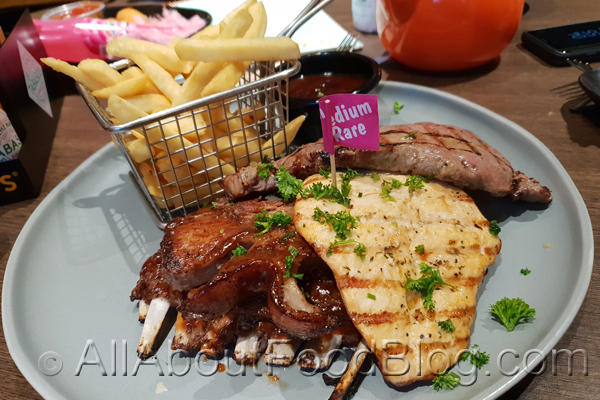 Wagyu Scotch Fillet – $45 – 300g MSA, 450-day grain-fed black label wagyu marble score 4+ from Darling Downs, QLD. Served with garlic & herb butter, chips, choice of side
The wagyu scotch fillet is $10 more than the sirloin steak. I think it's worth putting in $10 more for a better quality meat. We also swapped chips with mashed potatoes and add a corn cob as a side.
They also have a few off-the-menu steak cuts in store for those wanting a more premium quality meat.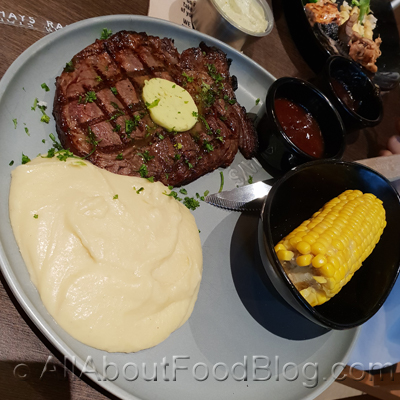 Prawns – $14 – Crumbed prawns with tartare sauce
The prawn is supposed to be served as an entrée. However, we ordered this extra because we weren't expecting the big daddy to be pretty small to be shared by 2 people.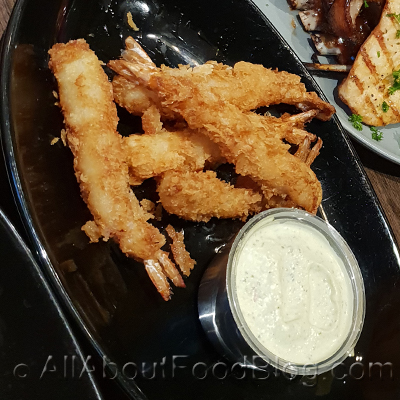 Strawberry Bubblegum – $10 – Strawberry bubblegum & fairy floss soda float with vanilla ice cream
This is obviously the one kids would love the most!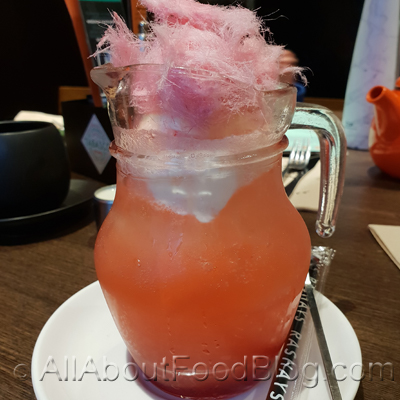 The final verdict for Rashays Darling Harbour
The revamped menu probably gave their regulars a much-needed refresher. However, we still think the quality was pretty similar.
Do you think I should go?
If you are looking for an affordable and halal steak, then look no further!
Rating for Rashays Darling Harbour:
7.0 / 10
Taste: 7.0 / 10
Price: $25 – $65 steak
Place: 7.0 / 10
Details:
Harbourside Shopping Centre
Level 2, Shop 430B, 2-10 Darling Drive Sydney NSW 2000
13000 13000