Rashays Punchbowl Review:
This week's review comes from a restaurant that opens on Christmas Day, Rashays. It is a franchise restaurant and we went to the one in Punchbowl.
Their menu is quite interesting. It actually starts from desserts and drinks instead of appetisers. Being a franchise, you can rely on uniformity of its taste in their restaurants.
Loaded Fries – $15 – Hot crispy chips topped with premium slow-cooked beef, our signature RASHAYS creamy mushroom sauce & smokey BBQ sauce.
Loaded fries is part of the menu called 'hot specials'. Hot specials is a slightly smaller version of the main course and priced under $20. I do not think the loaded fries is small at all. The chips is much more than what you get in your average pub steak.
I think it could very well be a main for some of us.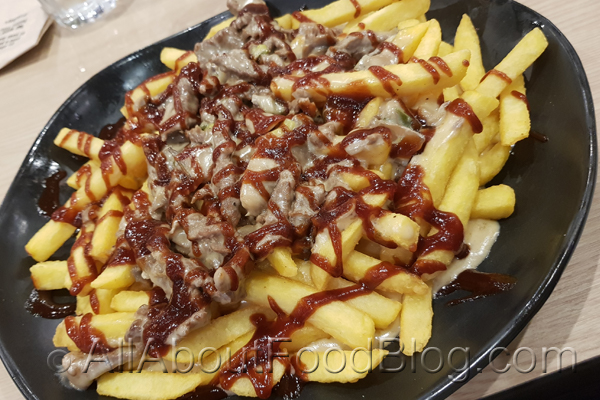 New York Steak – $33 – Darling Downs 300g MSA, 120-day grain-fed New York cut complimented with golden fried onion rings & RASHAYS dark mushroom sauce
There is only one type of steak on the menu in Rashays: New York Steak. You can then choose to have it with add-ons or not. On this occasion, we choose to have the steak with 4 onion rings for an extra $6.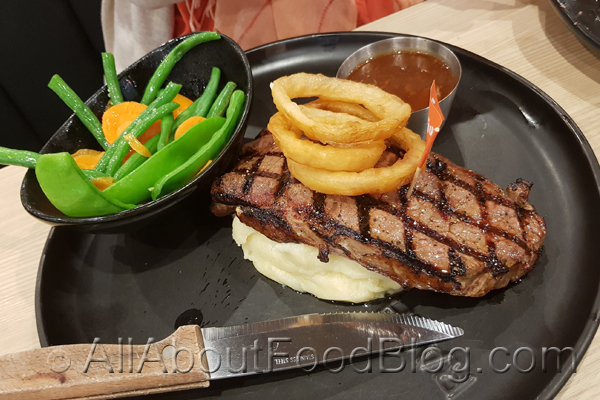 Kids Steak & Chips – $15 – 180g New York steak served with chips & tomato sauce
It's quite interesting to learn that the steak for the kids meal has the same size as the one in the 'hot specials' menu. However, instead of the mushroom sauce, you get a tub of tomato sauce instead.
The kids' meal also comes with a soft drink or a plastic bottle of kids drink.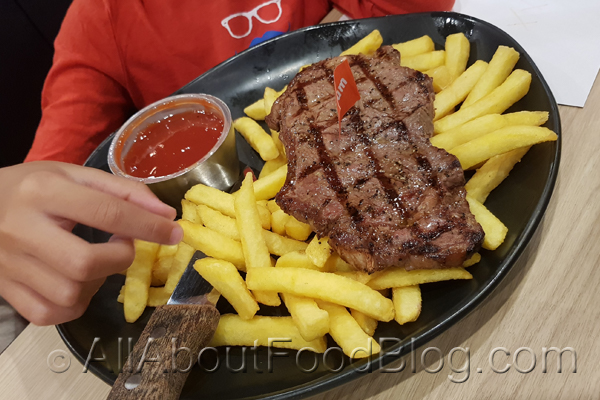 Iced Coffee Frappe – $7 – A shot of espresso & vanilla ice cream blended with ice & topped with whipped cream
This is so good. You have to order it. Period.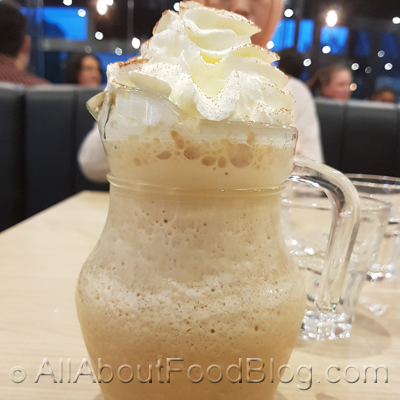 Churro Split – $6 – Creamy vanilla ice cream topped with chocolate syrup, crushed Oreo & cinnamon churros
Churro split is part of the kids menu as well. However, if you barely have enough space after the main, kids desserts are a decent option.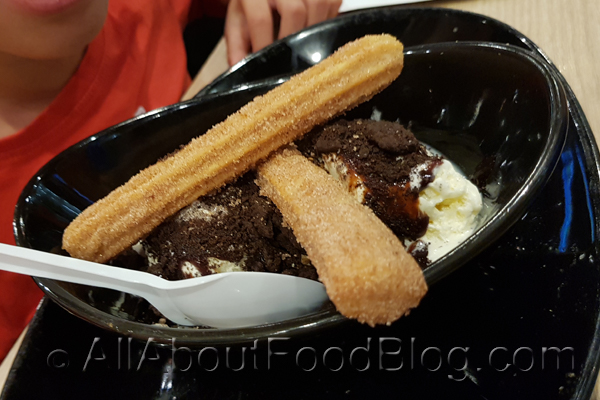 The Mega Breakfast – $25 – 180g MSA New York Steak, oven-baked eggs, toasted ciabatta bread, Mediterranean spiced beef chorizo, baby spinach, crunchy hash browns, haloumi & RASHAY tomato chilli jam
This is actually not from my visit to Rashays Punchbowl but from the Lidcombe branch. It deserved to be noted because of the great value for your money. You can easily share this with anyone and still have a decent breakfast.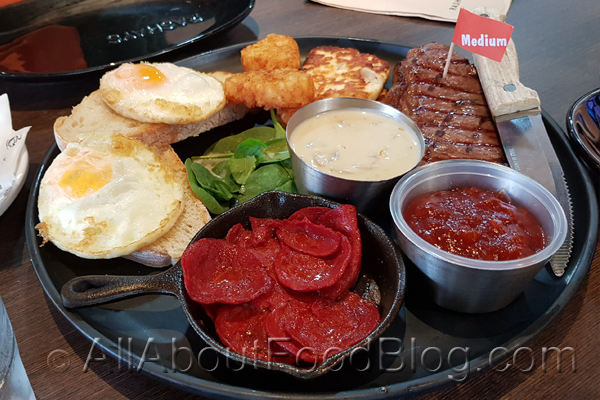 The final verdict for Rashays Punchbowl
Rashays is a decent steakhouse with great value for money.
Do you think I should go?
Don't come to Rashays if you are looking for the best steak in Sydney. It's more about getting the same steak everywhere you go.
Rating for Rashays Punchbowl:
7.0 / 10
Taste: 7.0 / 10
Price: $15-$49 main dish
Place: 7.0 / 10
Details:
The Broadway Plaza, 1-9 Broadway, Punchbowl 2196
13000 13000