Hicksons Izakaya Experience:
Chef Hiro, Omar and their team at Hicksons Izakaya invited us to try the food at this fairly new restaurant at Walsh Bay. We went there at lunchtime during the festive season. We were lucky as the weather was quite friendly at that time. It could get quite hot and steamy in the area as I have experienced in the past.
Considering that it's an izakaya, they mostly served tapas-style Japanese food and sushi/sashimi platters. They also serve substantial bento boxes and main dishes if you feel a bit peckish.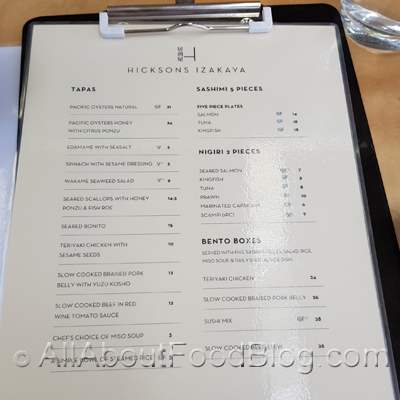 Junmai Sake – $15 – Sweet – Carafe 180ml
A nice, sweet and cold sake is what you need on a hot Sydney summer.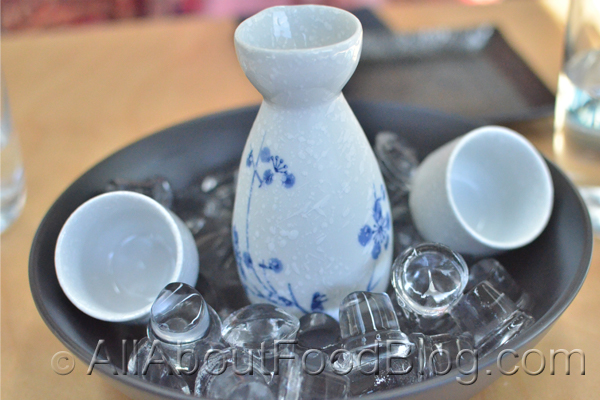 Seared Scallops with Honey Ponzu and Fish Roe – $14.50
I love scallops and it's no surprise that the first dish that I ordered was seared scallops. The scallops were seared perfectly. They also had a very nice honey ponzu sauce.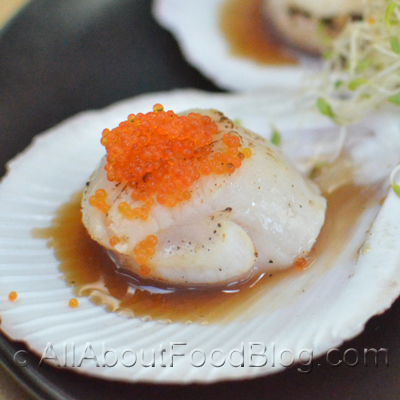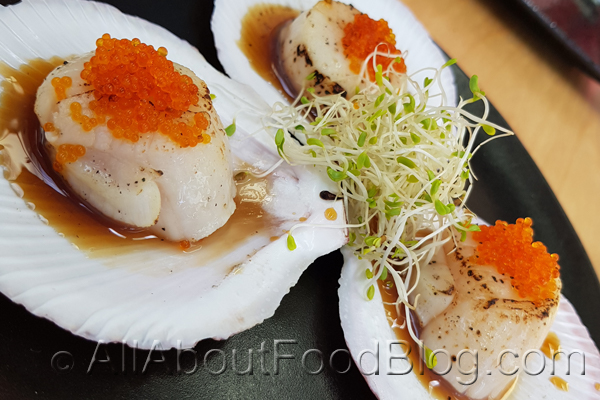 Seared Bonito – $15
Just like the seared scallops, the bonito fish was also seared delicately.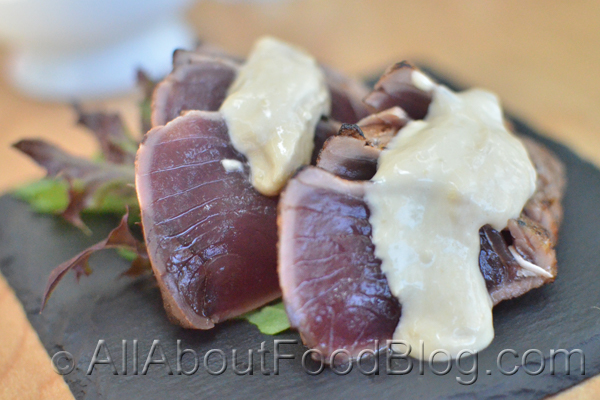 Teriyaki Chicken Bento Box – $24 – served with Five Sashimi pieces, salad, rice, miso soup & daily special side dish
Our little one ordered this bento box. It was probably a bit too big for his tummy. The teriyaki chicken was quite different than the ones in a typical Japanese restaurant. The teriyaki chicken in Hicksons Izakaya was neither super sweet nor sticky.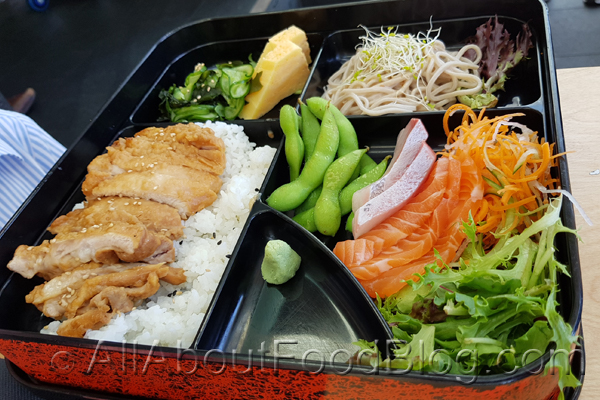 Slow Cooked Beef Stew Bento Box – $26 – served with Five Sashimi pieces, salad, rice, miso soup & daily special side dish
The beef stew bento had a similar composition, but the main dish was beef stew instead of teriyaki chicken.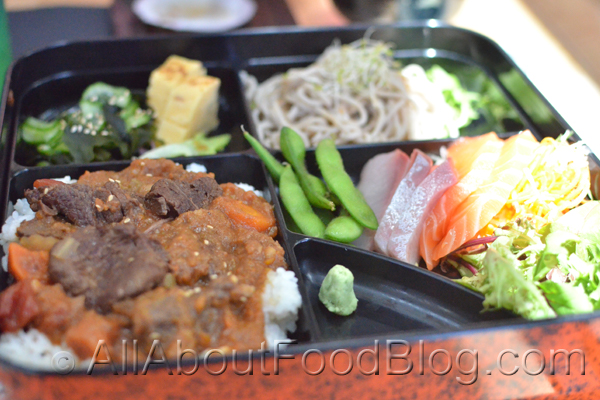 Salmon Fillet – $24 – Seared Salmon Fillet with Yuzu Green Salad
Salmon fillet was probably the best main dish of the day. It went really well with the sauce provided.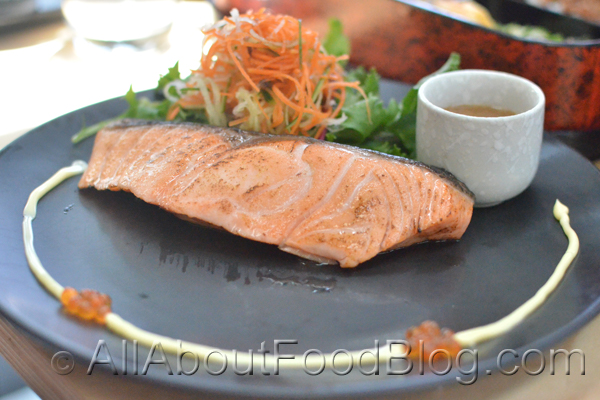 Chocolate Sushi Roll – $14
As you probably know, I am not the biggest fan of chocolate. However, I was quite intrigued by the fact that they made a chocolate sushi roll!
We quickly found out that we had to fight over this sushi roll because it was so good.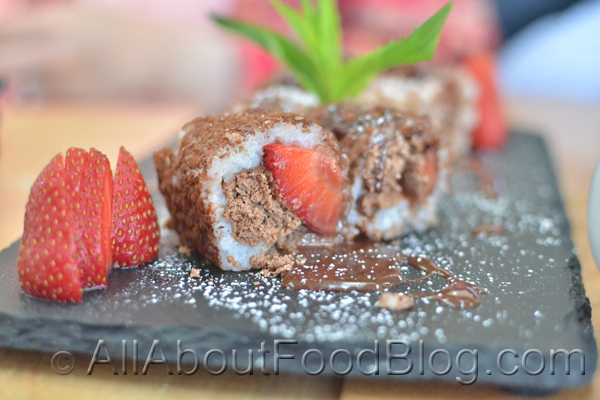 Macha Ice Cream – $9
For this dessert, it was just a simple couple of scoops of matcha ice cream.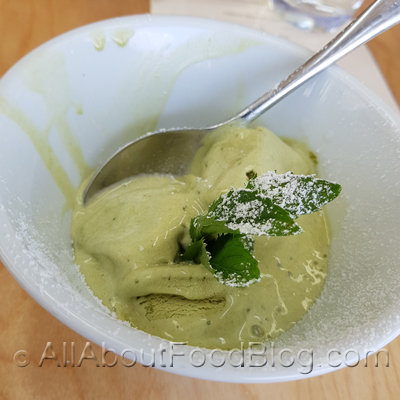 A few interesting things about Hicksons Izakaya
Hicksons Izakaya is located right opposite of Sydney Theatre Company at Walsh Bay. It makes them a very busy destination for pre-theatre dinner.
Great view of Walsh Bay
Get that Chocolate Sushi Roll.
Seriously… GET THAT CHOCOLATE SUSHI ROLL!!!
Details:
Shop 5/17A Hickson Road, The Rocks, Sydney
+61 2 9252 2274