兰州 Chinese Noodle Bar Review:
We went to this restaurant last week because one of us wanted to eat in a Halal Chinese restaurant. Chinese Noodle Bar is the name of the restaurant in English. I think in Chinese it's called 'Lanzhou La Mien' or Noodles from Lanzhou.
Being a noodle bar, I think it comes as no surprise that their menu predominantly features noodles in any shapes and kinds.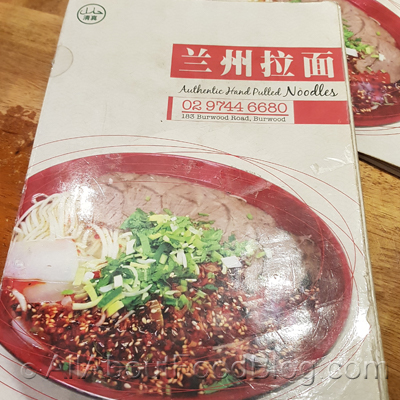 Crispy jellyfish and cucumber in sauce – $8.00
Jellyfish is one of my favourite cold dishes in a Chinese restaurant. It is kind of a safe bet as most restaurants would serve this nicely.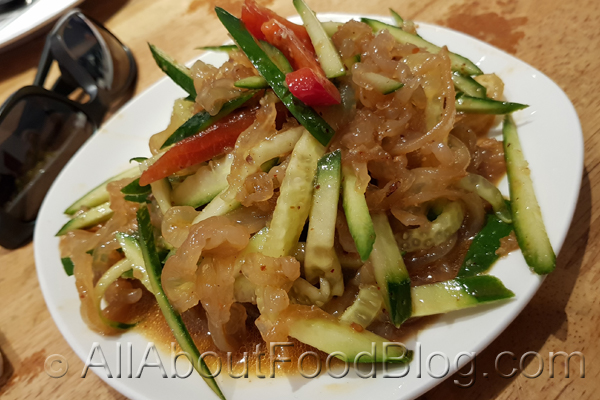 Tofu with preserved egg – $9.80
The price might seem a bit much for a cold dish in a Chinese restaurant. However, if you see the portion, it was actually quite big for a cold dish. Lots of tofu, that's for sure!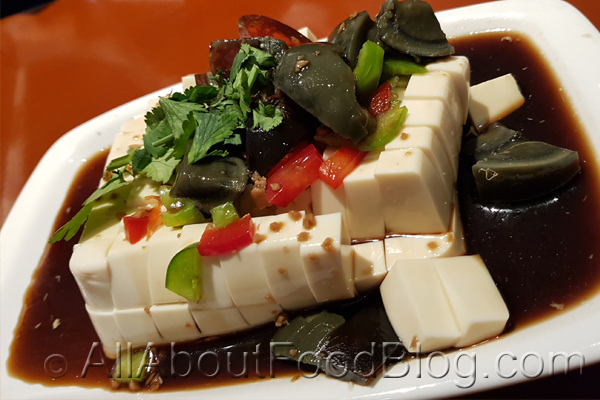 House Specialty Beef Noodle Soup – $10.80
Our first noodles dish is the soup one. The kids truly enjoyed this dish so much that they ordered an extra serving of noodles.
Stir-fried noodle with Mix Seafood & Veg – $14.80
The portion for this stir-fried noodles was quite massive.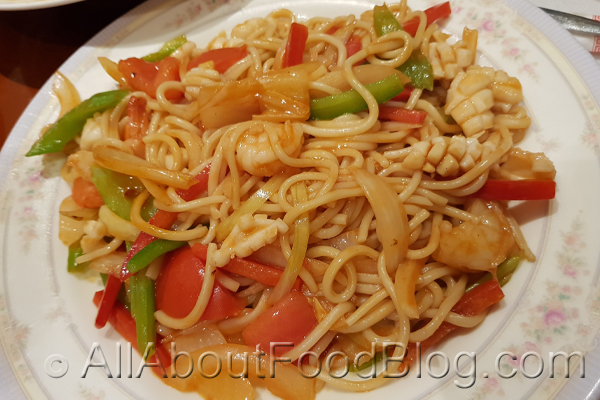 BBQ Lamb Skewer – 1 for $3 / 4 for $11.00
The skewers were well presented but I don't think it can match the ones I have had before.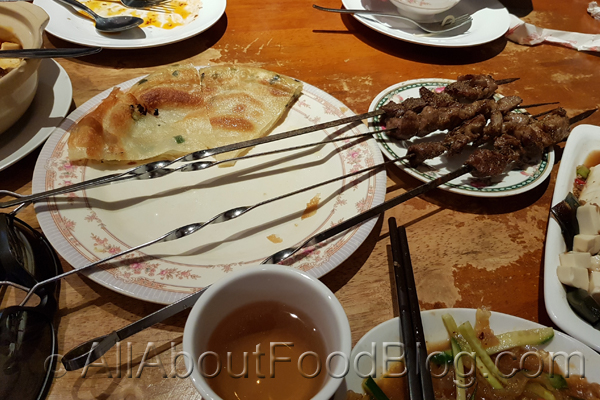 Pan fried dumplings (Beef/Chinese chives and egg) – $12.00 – 12 pieces
$12 for 12 pieces of pan fried dumplings? Don't you think it's a very good deal?
Personally, I think this is the best value and best overall dish in the restaurant. Also, it is particularly hard to find halal pan fried dumplings in Sydney.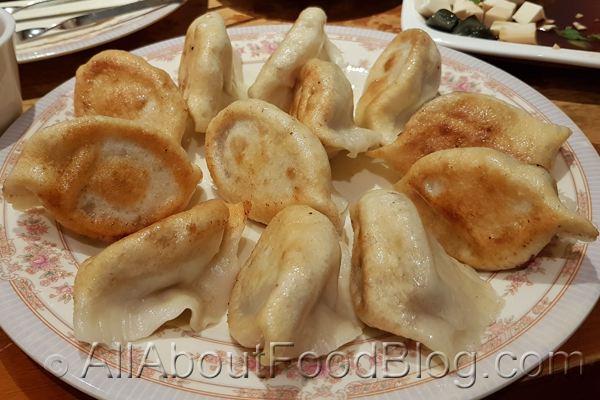 Shallot Pancake – $8.00
The pancake was quite soggy and lacking the taste.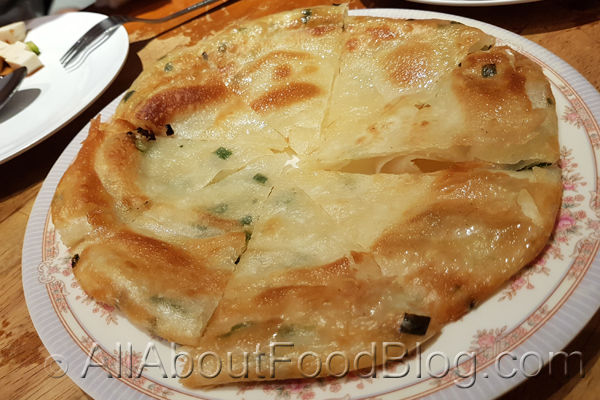 Main Noodles Dish – flat rice noodles with potatoes and chicken
Apologies, I could not find the name of this dish. It is the first signature dish on the menu.
The dish came in three sizes (S, M, L). We ordered the medium one and they said it was perfect for 2-3 people. We believe it's more for 4-5 people!
The dish was quite spicy and we believe there was not enough sauce.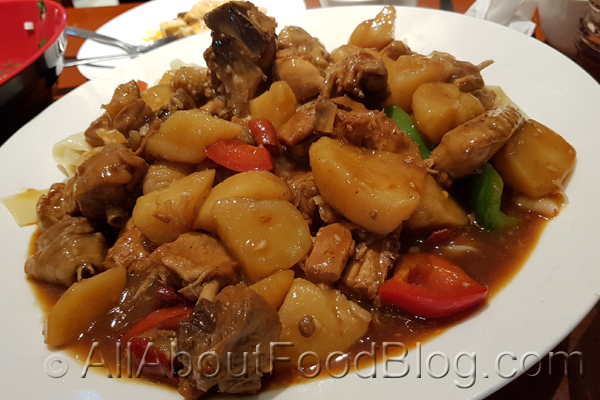 Mapo Tofu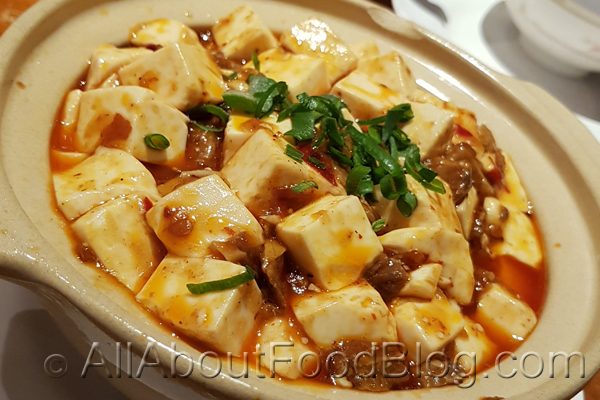 The final verdict for 兰州 Chinese Noodle Bar Burwood
Chinese noodle bar was quite okay if you live around the area. It is also a good place if you are looking for dishes with massive portion. One thing to note tho, the pan fried dumplings are a must!
Rating for 兰州 Chinese Noodle Bar Burwood:
6.5 / 10
Taste: 6.5 / 10
Price: $15 – $20 per person
Place: 6.5 / 10
Details:
183 Burwood Road, Burwood 2134
+61 2 9744 6680