Suzuya Review:
A while ago, I was introduced to this little restaurant by my work colleague, SR. Suzuya Japanese Restaurant is located in a small street in the middle of Surry Hills. Unless you are a local or someone referred you to it, you will most likely never heard about this place. It is now becoming a meeting place if I meet my colleague for lunch around Surry Hills.
Their menu is quite unusual. They have a lunch menu on the left hand side that is just marginally cheaper than the set menu on the right hand side. Suffice to say, I would strongly suggest to choose the set menu on the right hand side. You will see why…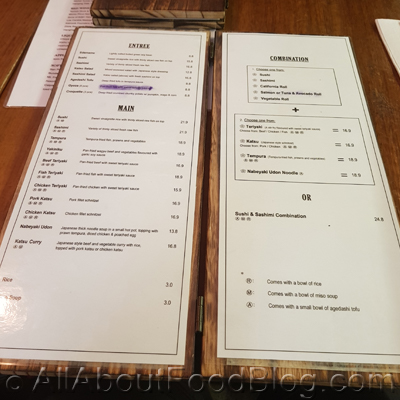 Their set menu is like a flow chart that you need to navigate around it.
First stop, you must choose one from the following options: Sushi, Sashimi, California Roll, Salmon or Tuna & Avocado roll, or vegetable roll.
You must then choose one of the main meals: Teriyaki (A stir fry flavoured with sweet teriyaki sauce) Beef/chicken/fish, Katsu (Japanese style schnitzel) Pork/chicken, Tempura (Tempura-fried fish, prawns and vegetables), nabeyaki udon noodles
Most of the set menu comes with a bowl of rice, miso soup and agedashi tofu. Obviously the nabeyaki udon does not come with bowl of rice and miso soup.
All of that for only $16.9 or $18.9! Great deal eh?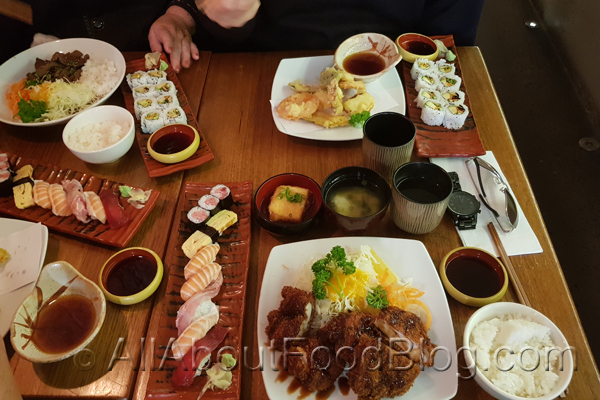 Agedashi Tofu and Soup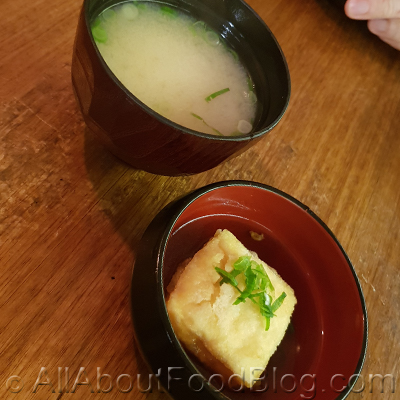 Chicken Katsu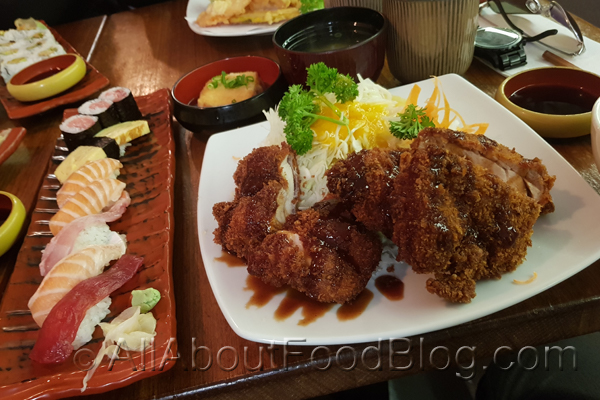 Teriyaki Beef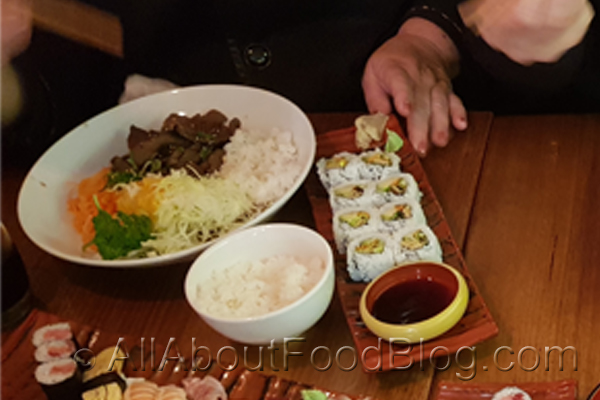 Tempura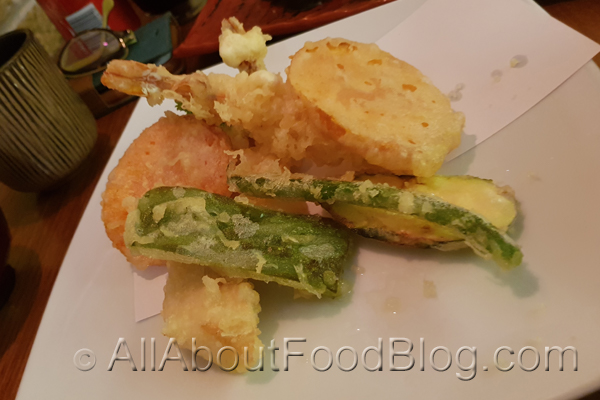 The final verdict for Suzuya
They served massive portion for lunch at Suzuya Japanese restaurant. The taste does not disappoint either!
Did you know?
You really should know where you are going and have the GPS handy. Suzuya is not in the main road.
Rating for Suzuya:
7.5 / 10
Taste: 7.5 / 10
Price: Under $20 lunch
Place: 7.0 / 10
Details:
210 Devonshire Street, Surry Hills
+61 2 8399 1639