Review:
We are on a roll reviewing the West part of Sydney! This week, we take you to the best Persian restaurant in Sydney (claimed one of my Iranian friends), Darband Persian Restaurant. Looking at their website, they said they open seven days a week for lunch and dinner from 11 am – 9 pm (that's a huge commitment!).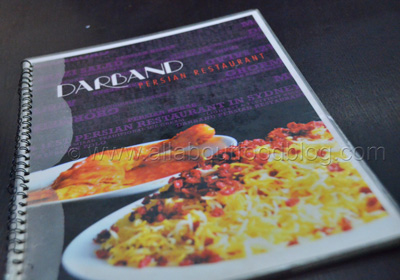 They have a very simple one-page menu with pictures of dishes you can order. They also give you a plate of mint and raw onion if you think your dish is not tasty enough. They also give you pita bread. The bread goes really well with the Shirazi Salad (Finely diced cucumber, tomato and Onion with lime, black pepper and mint dressing) or Kashk-e-Bademjan (Eggplant pan-fried with mint and onion with whey dressing).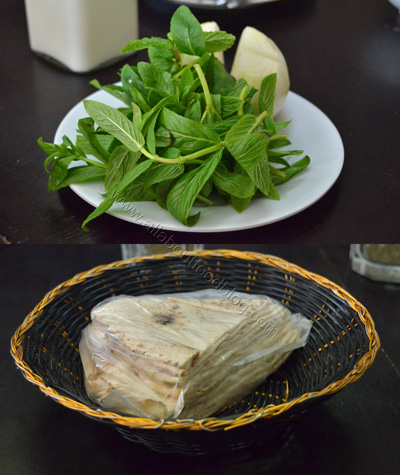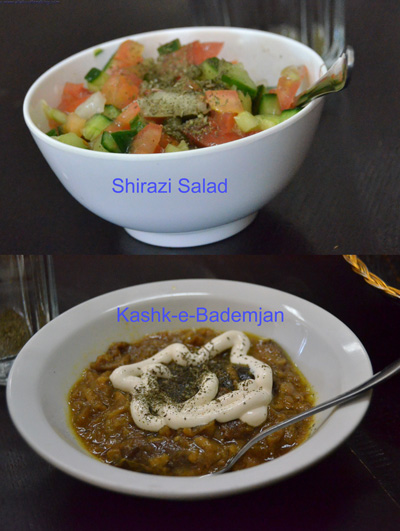 The dishes were quite simple, you choose between a combination of meat that you want. We ordered Barg (lamb back strap marinated in onion) and Shahi – Combination of Joojeh (chicken in Lemon Juice) and Koobideh (Lamb mince marinated in Onion). To be honest, I'm not sure how they work on the pricing, but I think the backstrap is a lot more expensive than the chicken and lamb mince. When the dish came, it was on a massive oval plate that has a combination of white and yellow rice with a side of grilled tomato and butter. Apparently you need to mix the butter with the rice to accentuate flavour. If I eat this much rice in a Thai or Indonesian restaurant, my tummy would explode.
I am interested in the two pictures at the bottom of the page Baghali Polo (Lamb shank with broad bean rice and dried dill) and Zereshk Polo. This time around, I chose the first picture, Baghali Polo. If you think the dishes above were crazy, you should check this one out. Instead of sharing the plate between meat and rice. I was given two plates for this dish, one exclusively for the humongous portion of rice and the other for the lamb shank. The lamb shank was slow cooked perfectly and fell of the bone!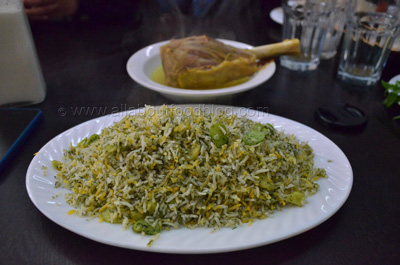 Since I felt quite adventurous, I also ordered a jug of Doogh. It is a Persian home-made yoghurt drink. They gave you a tall glass filled with mint to drink the Yoghurt with. It was an interesting and light yoghurt that doesn't overpower like dessert-type yoghurt.
They give you a mountain of rice at Darband Persian Restaurant! However, the rice was incredibly light that anyone could possibly eat the whole plate full of it.
Did you know?
Auburn is home of the largest mosque in Australia, Auburn Gallipoli Mosque. It is an Ottoman-style mosque that took around 13 years to complete.
It is also home of Australia's oldest Hindu temple, Sri Mandir.
Rating for Darband Persian Restaurant:
7.5 / 10
Taste: 8.0 / 10
Price: $11 – $21 per plate
Place: 7.0 / 10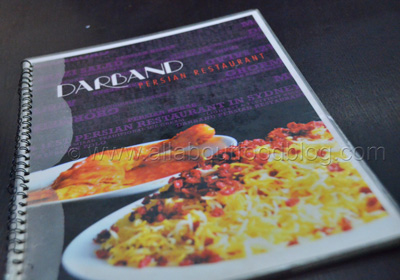 Details:
9/45 Rawson Street, Auburn 2144
02 9646 4466