Review: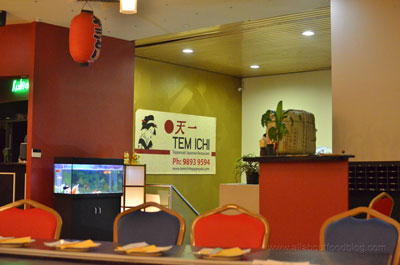 This week our review is about an interesting Teppanyaki restaurant, Tem Ichi Teppanyaki. I went there because of an interesting deal from one of those deal websites that resulted in a very cheap price for a Teppanyaki.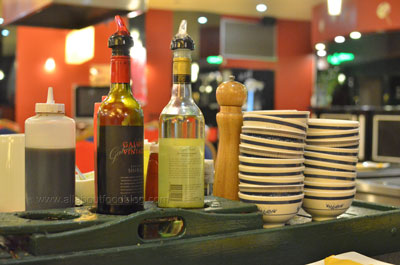 We got the Kawasaki Set (Banquet-B) with supposedly 10-course banquet menu. However, we didn't get the mixed stir-fried vegetable.
The first three courses were quite uneventful, a small bowl of Fresh Salad, a bowl of Miso Soup with beansprouts (?), and two spring rolls. They were… well… quite uneventful, except maybe with the introduction of bean sprouts in our miso soup.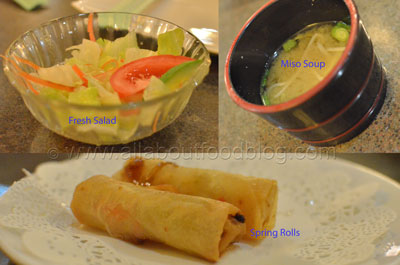 The first action on the grill today was prawns and fresh fish. They were lightly coated and nicely seasoned. Unfortunately, the chef got rid of the crunchy prawn legs. Still on that same action, we also got Teriyaki Chicken. The chicken was perfectly grilled and I think was the nicest dish of the day.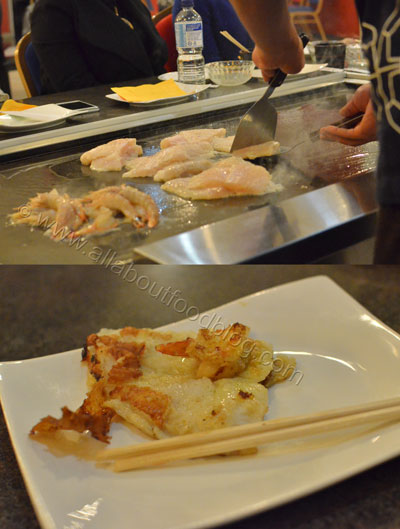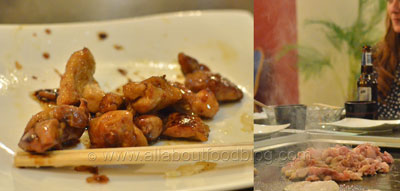 Teppanyaki is all about theatrics and food entertainment and so far we haven't seen that part of Teppanyaki. However, it soon changed with our next course, Misoyaki Steak. The chef started off by lighting up a huge flame on our beef. However many times you have been to a Teppanyaki place, seeing this is never boring! The misoyaki steak was grilled more on the medium side, but it is still okay.
Our chef didn't do the egg-catching exercise, but he did do the 'Gattling Gun' egg show. He basically asked a volunteer to hold a small bowl facing the chef. He would then cut and throw the omellette in one swift motion, repeatedly. It's a good fun for everyone… except probably the person tried to dodge the gauntlet.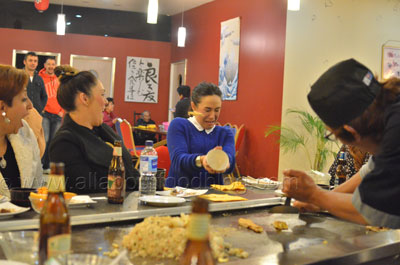 The fun didn't last long as everyone now got the chance to catch bowls, with the last being filled with fried rice – and you get to eat it afterwards.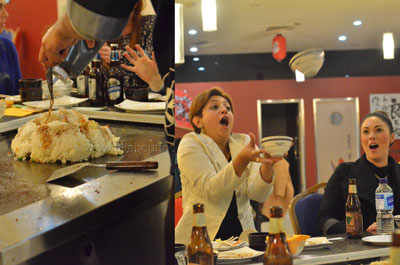 We have a small scoop of soft serve ice cream as the last dish of the day.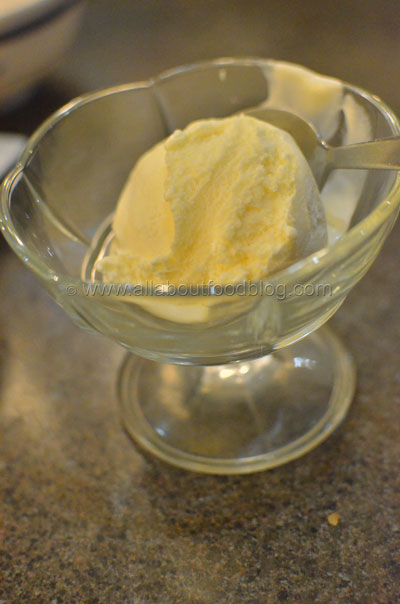 The verdict for Tem Ichi Teppanyaki Japanese Restaurant
Like many other Teppanyaki restaurants, taste and aesthetic were the least things mattered to Tem Ichi Teppanyaki. The restaurant was sparsely decorated and the food was quite uneventful.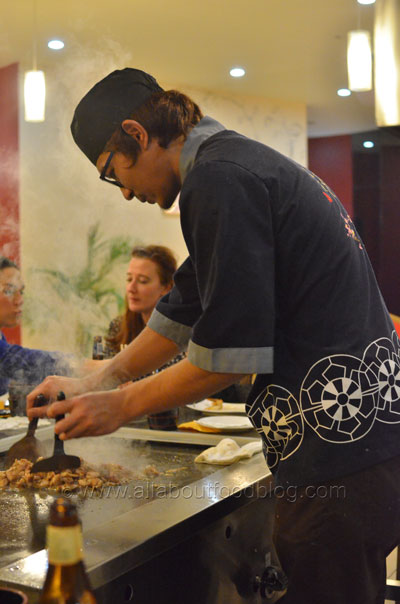 Rating for Tem Ichi Teppanyaki:
6.5 / 10
Taste: 6.0 / 10
Price: $26 – $55 per set
Place: 6.0 / 10
Details:
125 Church Street, Parramatta 2150
02 9893 9594