Review:
Long before I set foot on Jeans Chilli Chicken, my friends have warned me that everything was super spicy. So, when I eventually got to the restaurant, I braced myself for it. There were quite a few of us, so we also got to taste different dishes that each cost around $29 – $35 per plate.

The restaurant is located on the terrace of the Eastwood Hotel. It was quite a simple establishment. Being a Korean restaurant, you are entitled of two free side dishes (banchan). You will also get rice ball – self service depending on the number of dishes you ordered. If you need more rice balls, each bowl will only cost you $7.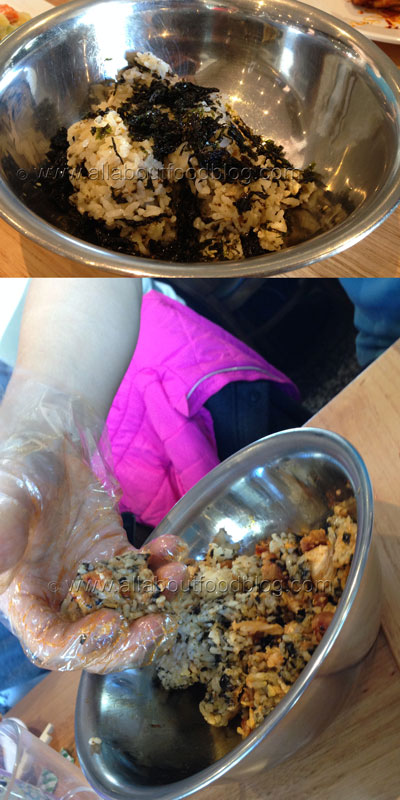 Their signature dish (with three chillis on the menu) is Chilli BBQ Chicken. They were really (truly!) incredibly hot! It is so hot that you can even feel it as soon as it touches your lips! … But this is coming from someone who hates chilli. If chilli is your middle name, then you'll love this dish. If you want a slightly toned down taste, you can order the Cheese Chilli BBQ Chicken. The cheese did a good job in hampering the devilish hot taste.
There are a few dishes with only one chilli image on the menu. I personally love the BBQ Duck. It is quite different to the Chinese' BBQ Duck. Jeans Chilli Chicken version was pretty sweet, courtesy of the BBQ sauce. They also gave quite a portion of vegetables. Similarly, its Chilli Grilled Eel was the range of hotness that I could handle (probably after numbing my sense with the chilli BBQ chicken). Instead of green vegetables, the chilli grilled eel came with cabbage.
We ordered Ginseng Fried Chicken and hoped that it wasn't as hot for the kids, but I think if you want a guaranteed non-hotness, you can order the EQ Honey Chicken. We ordered the last dish, Chilli Rice Sticks ($16), because we thought we were not given the rice balls. The portion was massive!
Capital H-O-T should be the name for Jeans Chilli Chicken. You can seriously taste the spices long before the chicken is in your tummy!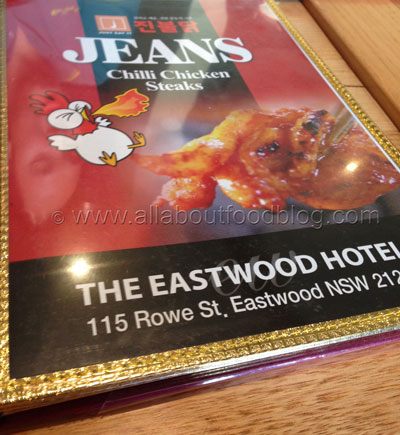 Rating for Jeans Chilli Chicken:
7.5 / 10
Taste: 7.5 / 10
Price: $29 – $35 per plate
Place: 7.0 / 10
Details:
The Eastwood Hotel
115 Rowe Street, Eastwood 2122
02 9874 1100