Delhi Streets Review:
Our review this week is an Indian street food restaurant in Melbourne called Delhi Streets. We went there with my friend (he was the one recommending the restaurant) who used to live in Sydney. The restaurant was pretty full that day but my friend somehow managed to secure a booking. Apparently, quite a lot of them ordered the food for takeaway.
heal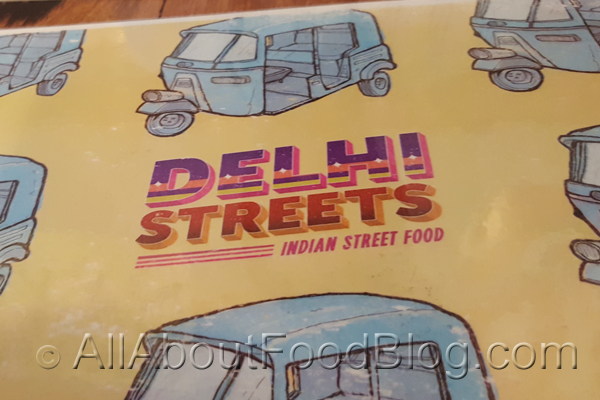 Pani Puri – $9 – 'Hands-on' street food! – Crispy cracker balls stuffed with potatoes, chickpease, tamarind/mint/yoghurt chutneys and served with spiced water. MUST TRY!
You must pardon me but this was my first ever pani puri dish. I was very impressed with the dish.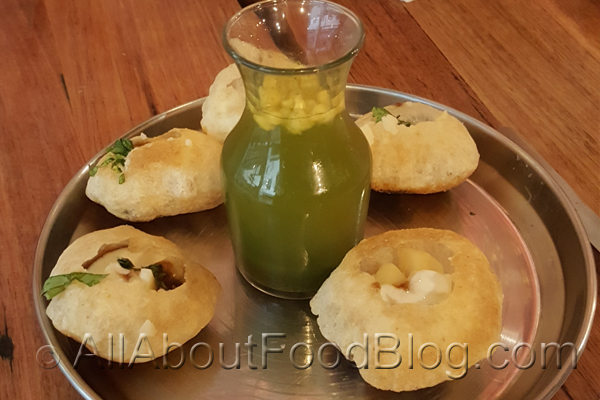 When you combined the spiced water with the crispy cracker ball, the result was this explosion of flavours in your mouth. It was quite a mouthful tho!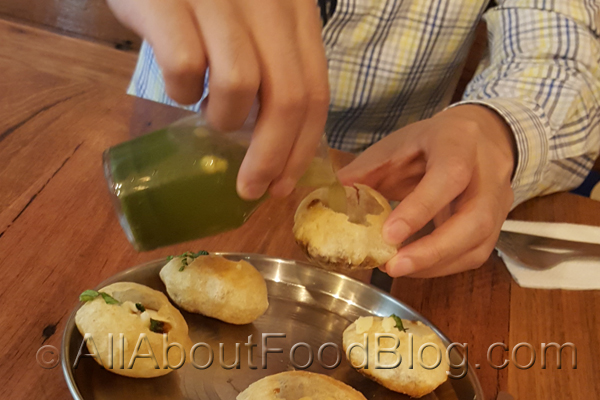 Chicken Biryani – $13 – Indian Paella – Rice cooked with chicken, saffron, aromatic herbs & spices. Served with fresh Raita yoghurt
Chicken biryani is one of the staples we always had in an Indian restaurant. The rice was so flavoursome!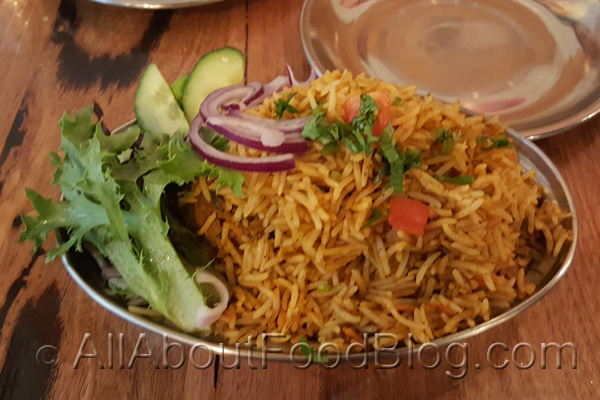 Mixed Grill – $12 – A succulent selection of tandoori chicken, chicken tikka & seekh kebab all char-grilled in the tandoor.
They served quite a lot of pieces for the mixed grill. I think the mixed grill and chicken biryani can be shared by three people for lunch. My friend and I could barely finish them.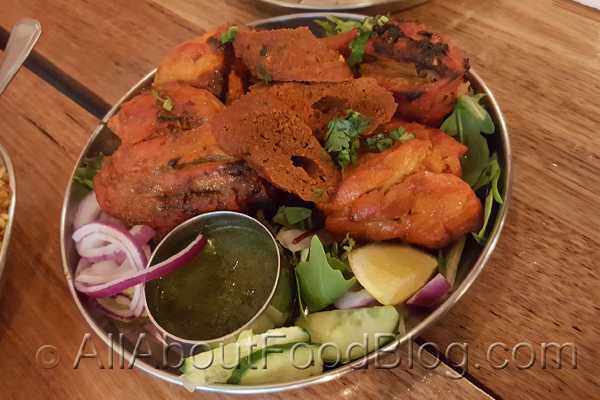 Butter Chicken Thali – $14 – Butter Chicken heaven – large serve butter chicken served with rice, naan, pappadum and pickles
Butter chicken is my son's favourite Indian dish. The serving plate for the butter chicken was actually bigger than our dishes. I would have enjoyed if it were the only dish that I had for lunch.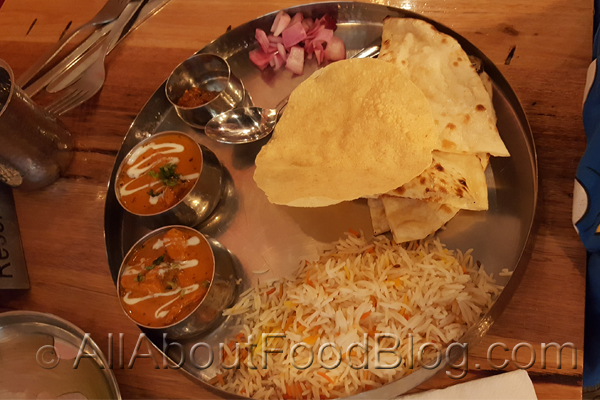 The final verdict for Delhi Streets
Delhi Streets is quite possibly one of the most exciting Indian casual dining restaurant I have ever been to. They served good quality food, fast and cheap!
Did you know?
Just like anything good in Melbourne, Delhi Streets is located in quite a small alley way, barely visible from the main street.
Rating for Delhi Streets:
7.5 / 10
Taste: 7.5 / 10
Price: $10 – $16 per main dish
Place: 7.0 / 10
Details:
22 Katherine Place, Melbourne 3000
+61 3 9629 2620
http://www.delhistreets.com.au/