Kabuki Shoroku Review:
We had a special occasion this week and decided to have a nice dinner at Kabuki Shoroku Japanese restaurant in Sydney CBD. Their restaurant had an old feel to it (according to them, they have been around for 25 years!).
They have a degustation menu called Kaiseki – autumn. It was priced at $88 per person. It is predominantly seafood dishes, highlighted by lobsters cooked in two ways.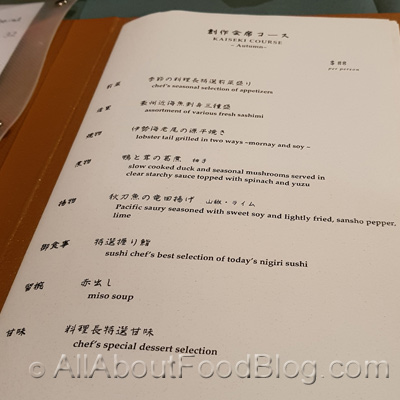 Chef's seasonal selection of appetisers
There were four different appetisers: slow cooked tuna, bamboo shoots, cheese and squid with fish paste. They were quite small but full of flavour.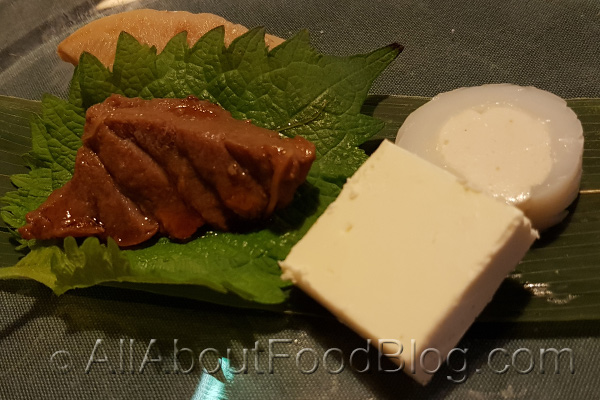 Assortment of various fresh sashimi
Three of the most common kinds of Sashimi for each of us: salmon, tuna, kingfish. The cut was rather thick but it was so fresh.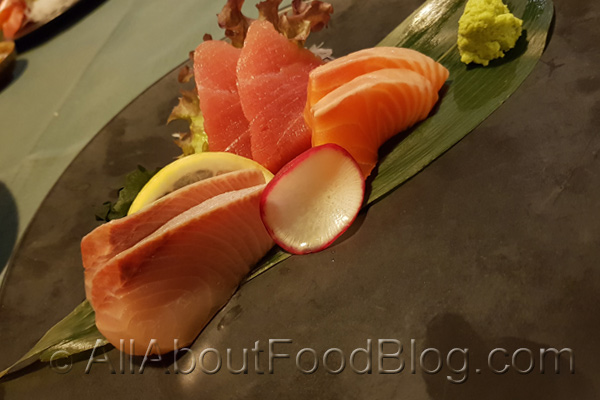 Lobster tail grilled in two ways – mornay & soy
I usually was not a fan of lobsters. They carried a premium price but less tasty than a tiger prawn. Kabuki Shoroku served their lobsters beautifully. I wouldn't mind a second serving.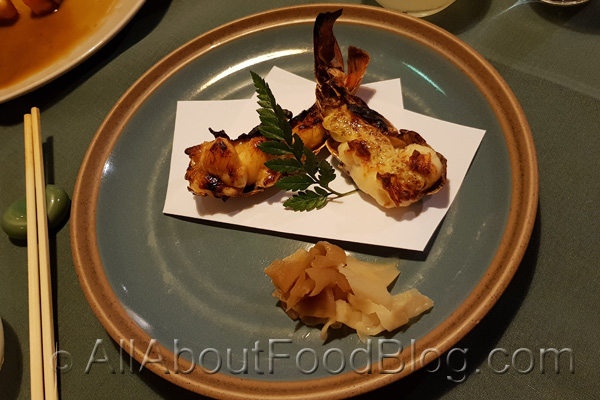 Slow cooked duck and seasonal mushrooms served in clear starchy sauce topped with spinach and yuzu
The duck was probably our favourite for the night, just by a small margin from the lobster. I would also definitely go back to the restaurant for this dish!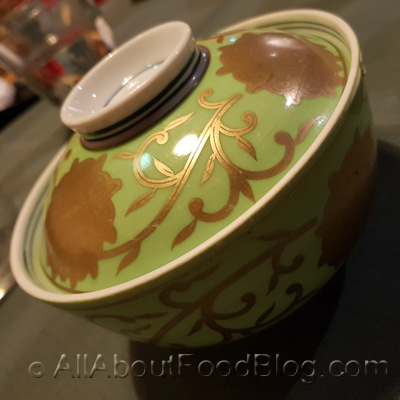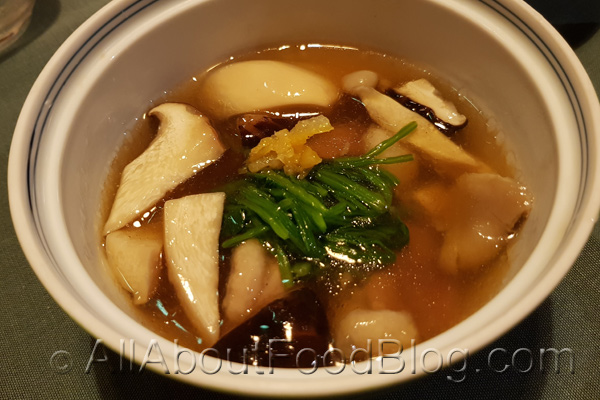 Pacific saury seasoned with sweet soy and lightly fried, sansho pepper, lime
Saury is a kind of fish (yes, I had to google it when seeing the menu). It was quite an oily one, especially after being fried. Despite its small look, it was actually pretty heavy.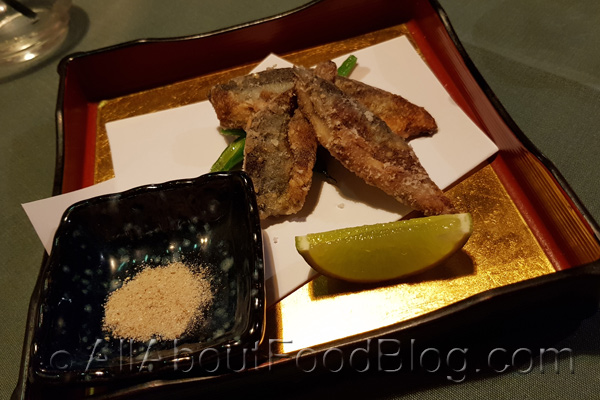 Sushi chef's best selection of today's nigiri sushi
We had three very fresh sushi. I couldn't quite remember what they were.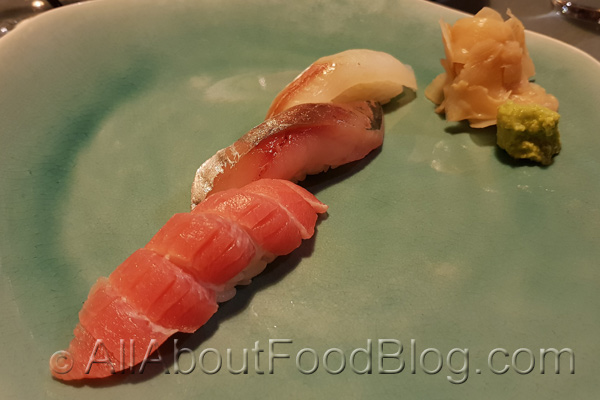 Miso soup
Instead of the usual cloudy soup, the colour was actually quite dark. The flavour was pretty intense. It is interesting how they served the soup at the very last.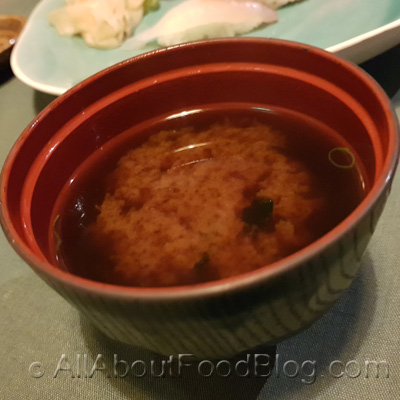 Chef's special dessert selection
The dessert of the day was green tea mousse with strawberry and cream. It was quite a thick dessert to end the night.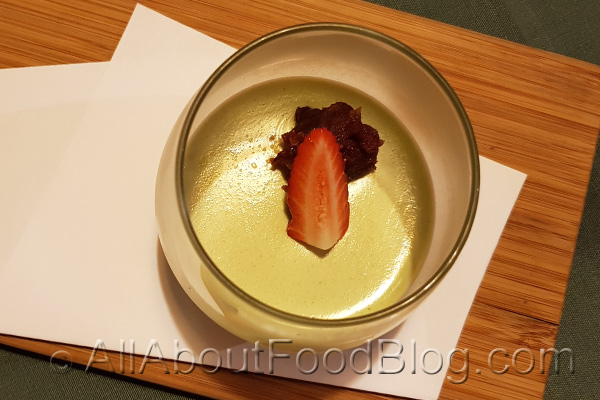 Additional dishes
The following dishes are not part of the kaiseki menu, but came in as extras for the little one (or mine).
Saute Salmon with soy butter – $28
The soy butter for the salmon was pretty salty. It needs to be enjoyed with a bowl of rice.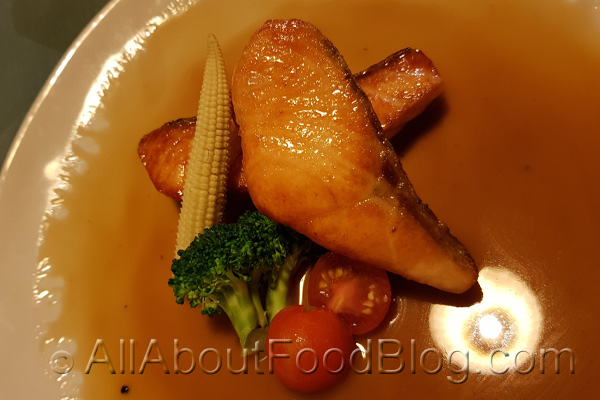 Sushi – Scampi and steamed oyster
Scampi is my personal favourite in a Japanese restaurant. I usually order it when they are available. I actually also ordered sea urchin, but they were not available that day.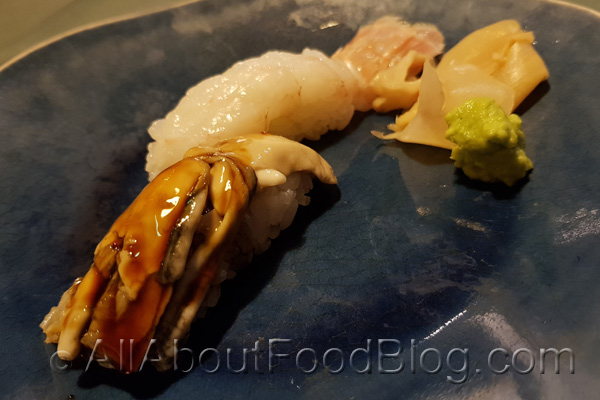 Tofu Rare Cheesecake with Ice cream – $12
Tofu cheesecake was so interesting that we just had to order it.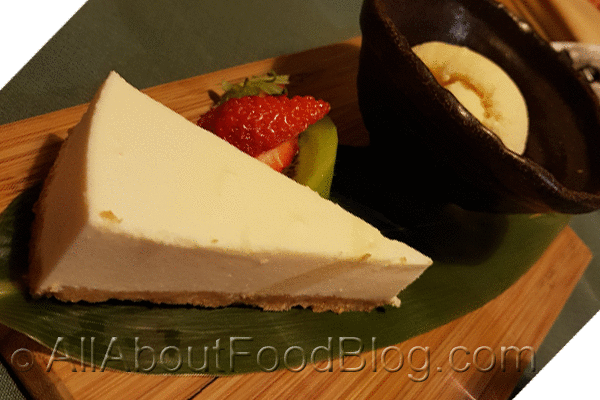 The final verdict for Kabuki Shoroku
You know you had a very nice dinner when you left the restaurant feeling nourished and happy. That's how we felt upon leaving Kabuki Shoroku. Their service was impeccable.
Did you know?
Kabuki Shoroku has a sister restaurant for a more informal dining called Sakuratei. It is located right in front of the restaurant.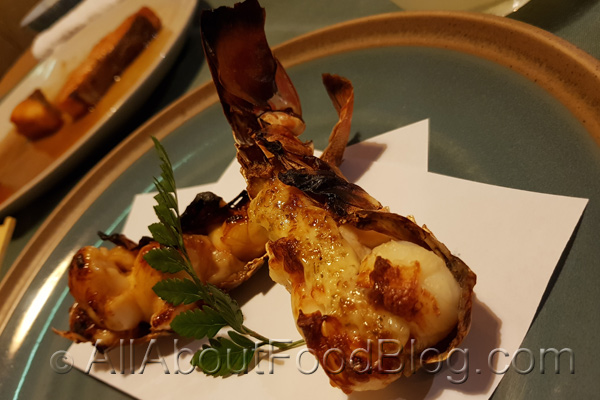 Rating for Kabuki Shoroku:
8.5 / 10
Taste: 8.5 / 10
Price: $88 per person
Place: 7.5 / 10
Details:
Ground Floor 31 Market Street Sydney 2000
(202 Clarence St)
+61 2 9267 4552
http://www.kabukishoroku.com.au/