Don Don Review:
We were walking around in Melbourne CBD one day. I opened up the usual food advisor app and surely enough it showed me all of the high ranking ones around the area. When we were walking down the street towards one of our options, we spotted this neon sign in an alley way, Don Don. Somehow we decided to ditch our previous option and walked towards the sign… sounds like a mosquito approaching that purple neon light, eh?
When we arrived, there were quite a few people outside. Apparently they were waiting for their takeaway orders. In the restaurant, you are required to pay at the counter first and they will deliver the food to your table. You have to do everything else yourself. There was only one person at the counter and I believe only one chef.
What's so amazing about this place is the price. Nothing is over $10… I repeat: NOTHING! Their bento box is only $9.4!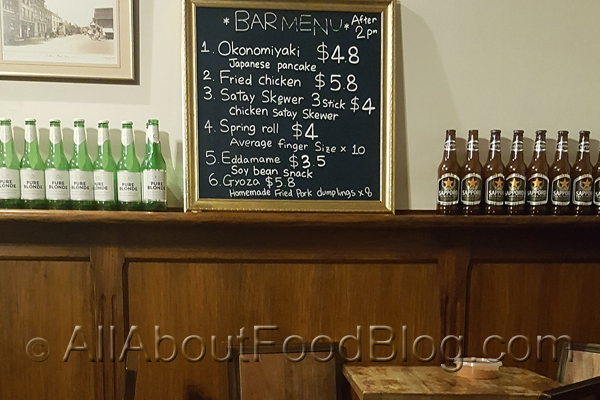 Sukiyaki Don – $6.9 – Thinly sliced beef on rice
Who is not happy to have a big bowl of sukiyaki don for only $6.9? To give you a context how big it is, my wife managed to have a portion of the bowl for takeaway. Additionally, the taste was very acceptable.
Takoyaki – cheap – Japanese Squid Balls
A whole bunch of takoyaki for (what seems to be) next to nothing. Despite the price, they were still made next to perfection.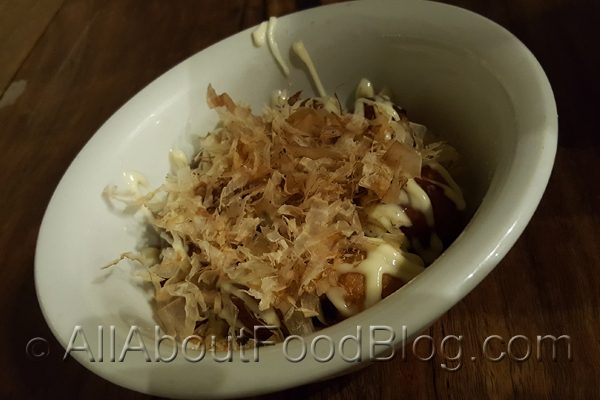 Sashi Don – $9.8 – raw salmon / ocean trout slices on rice
Sashi don is their most expensive dish. In addition to the raw salmon slices, you still get salad, pickles, and tamago (Japanese omelette) slices. Although it's probably not the freshest raw salmon, it's still better than quite a lot of restaurants that charges more for raw salmon.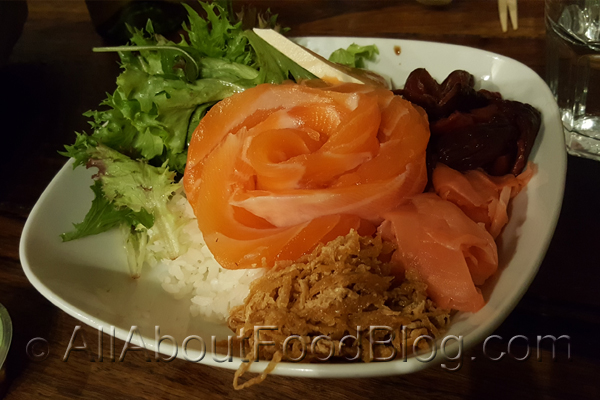 Okonomiyaki – $4.8 – Japanese Pancake
For less than $5, their okonomiyaki is humongous! The perfect addition if you are still hungry. Although, I seriously doubt you are still hungry after eating their main dish.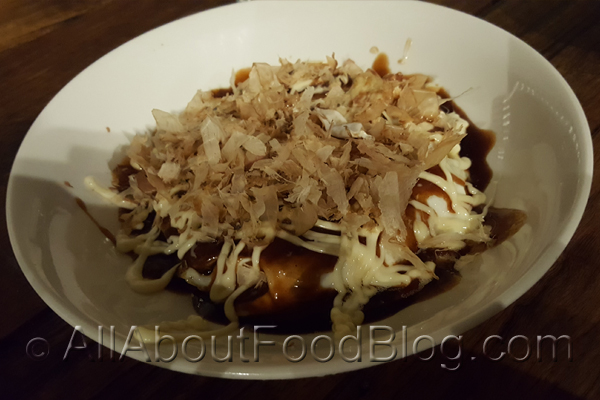 The final verdict for Don Don
Don Don Japanese restaurant has a great value for money and good quality dishes.
Did you know?
There were quite a few Don Don restaurants in Melbourne. Obviously with the cheap price and lightning speed, they have to compromise on other aspects, such as maintenance. However, It really doesn't matter that much if you have the food for take away.
Rating for Don Don:
7.0 / 10
Taste: 7.0 / 10
Price: It's so cheap… seriously!
Place: 6.0 / 10
Details:
26 Francis Street, CBD, Melbourne