One day, an email came into my mail box with a subject: dish'd and Jacques Reymond invite you to experience a delicious evening of discovery… And my first reaction was: Who is Jacques Reymond?
Upon Googling for more information, I discovered that he is a very famous chef who 'retired' from his self-titled restaurant 'Jacques Reymond – Cuisine du Temps' in Melbourne last year. Over the last 27 years, he managed to collect 80 hats (that was no small feat!).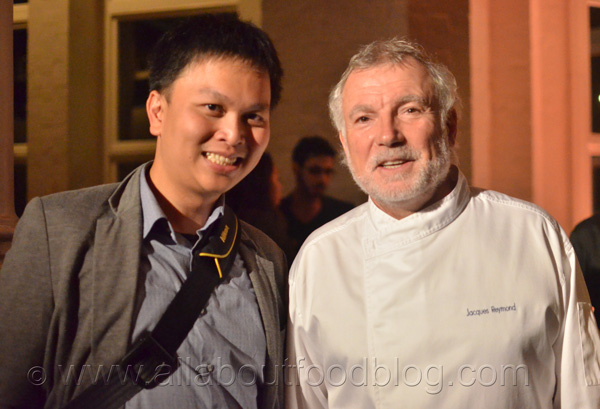 Dish'd Launch Event with Jacques Reymond
I came into the event pretty early as the expected traffic jam along the way did not really happen. I quickly realised that there were quite a few famous people amongst the crowd. I didn't really know their names, except maybe a select few like Justine Schofield from Masterchef or Rosie Henshaw from The Voice. Yes… I was getting a little bit starstruck here!
There were three big stalls (five if you include the two bars) setup during the event.
The Comfort Stall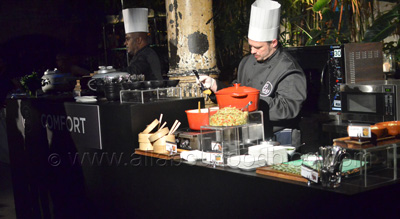 This is the stall I frequented the most when I was there. They had a very yummy Spinach and Mascarpone Pizza. They also had the Lamb backstrap perfectly combined with Chimichurri rice.
Seafood and Pasta Stall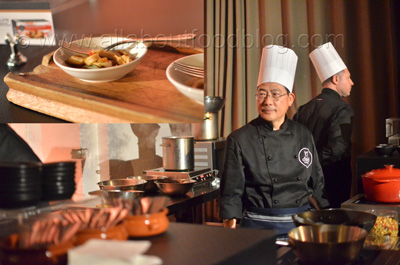 I love the idea of chilled pearl couscous salad combined with marinated scallops.
Dessert Stall
By far, the biggest stall of the night. It had loads of goodies. Despite the irresistible smell of the Crepes Suzzete, I was only able to eat its Tiramisu al mascarpone.
Dish'd: The Story
Dish'd Food store started in Melbourne back in 2011. They delivered a full range of meals from finger food to mouth-watering cakes and tarts.
Their food is delivered for free if you spend more than $80. Obviously, you could microwave it for instant result, but it's best to follow the other cooking instruction.
Beside Tetsuya Wakuda, Jacques Reymond is probably the only other three-hat chef I've ever met. We have not been in luck with the other chefs when we visited their restaurants.
As I mentioned earlier, for almost 30 years, he has won countless awards and hats. 17 of those years were spent as a three-hat chef! His restaurant is now called Woodland House, operated and run by his chefs Thomas Woods and Hayden McFarland.
He joined the dish'd team in February 2014.