Review:
Every time I go back to Indonesia, I always ask my relatives, friends, and other food connoisseurs about the current trend in the gastronomy world. Some of them mentioned that the 2014 food destination is Cut the Crab. So, here we are trying to figure out what the fuss is all about.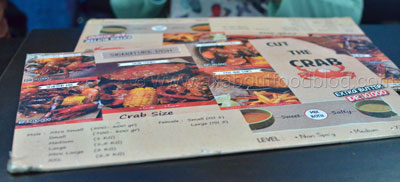 The restaurant's concept is quite 'common' these days amongst seafood restaurants: Your table is your plate. Basically, they just pour everything on the table. You then have to eat with your bare hands. So, you have to throw your table manner far far away and start a savage beatdown on those dishes! However, it is quite a risky business in Indonesia, especially when you have outdoor tables.
Starting off quite 'civilised', we have the Garlic Bread and Fish and Chips. For only less than $1, I can't complain about the portion size of the garlic bread. They served two decent cutlets of fish with the chips. The fish and chips were actually quite nice and it's a pretty good option for people who don't want to get their hands dirty.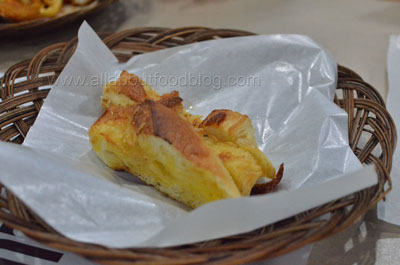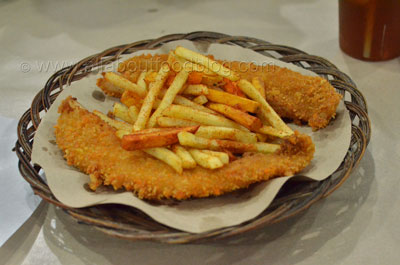 Cut the crab's signature dish is the Crab Combo, which is technically just mud crab and corn. You are given a choice of male and female mud crab with sizes range from Extra Small to XXL. On this occasion we ordered the medium male crab and small female crab. They say the male is 1 kg and it costs around $22.
They have an interesting two-dimensional system for its sauce. You can choose a combination of sweet and salty with three levels of hotness: Non Spicy, Medium, and XXX. A word of advice: when Indonesians said hot, then it is really (REALLY) hot!

For me, the best value for your money is either its Crawfish Combo or Shrimp Combo. For only around $10, you get crawfish (or shrimp), green mussel, beef sausages, sweet potato and corn. It is a decent-sized portion for one!
If you can't decide between shrimp or crawfish, you can get its Seafood Mix of Green mussel, shrimp and crawfish for less than $20. This one is more for share plate as they don't include the sweet potato and corn.
Last, but not least, I present you the mound of aftermath!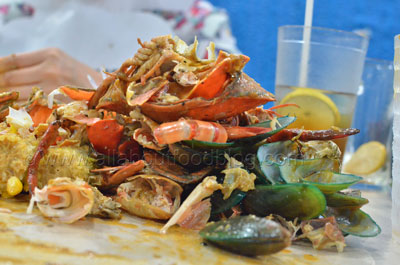 I must say Cut the Crab is quite daring in presenting this table-as-plate concept in its restaurant. In general, Indonesia isn't known for its good hygiene condition. However, there was nothing wrong when we were there (and 10 days after that). The price was very affordable and the taste didn't disappoint as well!
Did you know?
Mud Crab in Sydney ranges between $65 and $85 per kg! So you could literally eat to your heart's content and still pay only a fraction of it!
In 2013, Steak Hotel by Holycow was the food destination. They have just opened their first branch in Surabaya.
Rating for Cut the Crab:
7.5 / 10
Taste: 7.5 / 10
Price: $10-20 for main dish
Place: 7.0 / 10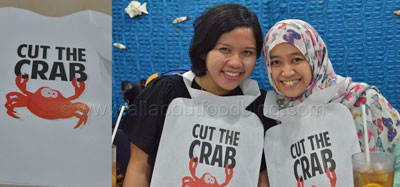 Details:
Jalan Cikajang no 32, Kebayoran Baru, Jakarta Selatan
+62 21 7206810
http://cutthecrabcoid.wordpress.com/