Review:
Ria Galeria is famous in Surabaya for its vast array of dishes in their arsenal. It is one of the few good restaurants in Surabaya that doesn't consist of only one champion dish. Established in 1985, Ria Galeria is trying to live up to its slogan 'authentic taste'.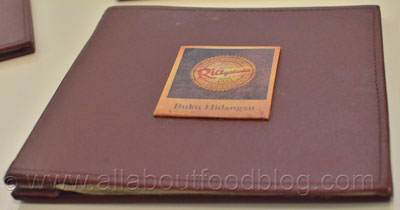 There are two dishes that we always ordered: Tumis Lurjuk and Sate Sumsum. Unfortunately they ran out of marrow for the satay sumsum this time around. Stir fry 'lurjuk' in sweet soy sauce is a rarity dish that you can only find in a handful of restaurants in Surabaya. It is a seafood-based and taste pretty exotic. Read more about lurjuk on the 'Did you know?' section below. Seriously, you must order this dish as you would never find anything like it in any parts of this world.
Still from the seafood department, we have Gurami Asam Manis. Gourami is also quite a unique fish from South East Asia. On this occasion, we wanted it to be deep fried with sweet and sour sauce. It's quite similar to sweet and sauce condiments in Chinese food, but usually Indonesians add shredded carrots to the sauce.
We also ordered Kepiting Gembos Dadar Telor (soft shell crab omelette) and Deep Fried Calamari. Considering that Surabaya is a port city, there is bound to be loads of fresh seafood products.
Moving away from seafood dishes, we have Sate Ayam Ria Galeria. They claimed it to be the 'special' chicken satay. As I have been eating it for a very long time (every time I visit the restaurant), I have grown accustomed to its unique taste. From the beef department, we have Sop asam-asam Iga, loosely translated into spicy sweet and sour ribs soup. Although the name is sweet and sour, this version incorporates quite a distinct flavour compared to the gourami one above.
They also have varieties of green vegetables and bean sprouts which I would normally care less about. The important thing about eating all of the dishes above is when you eat them with steamy rice and 'sambal pencit' (for those of you who eat spicy stuff).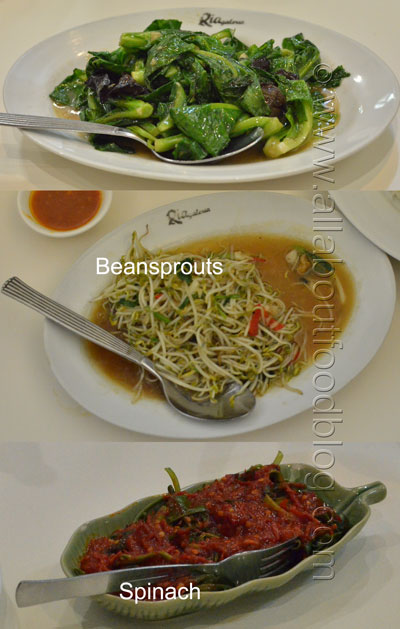 Last but not least, it's the refreshing taste of Es Siwalan Special. Most people mistaken Siwalan as 'young coconut' but, it is a very different fruit altogether.
Ria Galeria put decent efforts in keeping up with its 'authentic taste' slogan. They also offered several hard-to-find dishes originated from East Java, such as Lurjuk.
Did you know?
Tumis lurjuk is quite an interesting delicacy native of Surabaya and Madura island that is pretty hard to find in restaurants even Surabaya. Some said that it derived from 'kerang bambu' (bamboo clam), but I don't think it's quite right as lurjuk is typically a lot smaller than that.
In addition to the dish above, people deep fried lurjuk for snack!
Rating for Ria Galeria:
7.5 / 10
Taste: 7.5 / 10
Price: $3-5 for main dish
Place: 7.5 / 10
Details:
Jalan Bangka 2 – 4, Surabaya
+62 31 5030181