8 / 10

Taste: 8/10

Price: $10 per person

Place: 8/10
Review:
For regulars who like to skim-read: Okay… before I started the review, go back and have a look at the price above. That is NOT a typo, $10 for a 400gr steak! Unless you are a profesionnal Steak griller, I don't think you can get any better deals than this!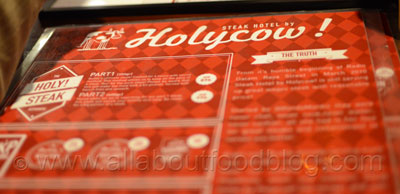 The other amazing thing about Steak Hotel by Holycow (I went to the one in Sabang) is the fact that they have a children playground! It's incredibly rare for a restaurant in Indonesia to have a children playground (except that golden arch brand 🙁 )!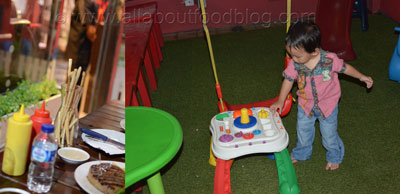 So, thumbs up for the couples @Dimas_Subagio and @sophia_hage who recommended this @Holycow_Radal. The biggest question then arises: How can their steak stack up against other steakhouse or even an Australian steakhouse?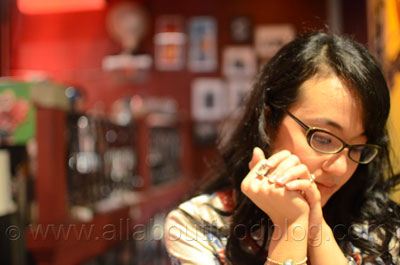 Let's see what they have to offer, starting from (of course) the 400gr steak, (strangely named) The Holy! Steak Authentic PART2. 'Be ready for a big portion of a steak', that's their promise on the menu. Whilst it's true for most Indonesians, they're certainly not big for Australians – considering we can find a 1kg slab of meat in many restaurants in Australia. Personally, the size should be good enough. They didn't offer rarity of the steak as they said it should be 'perfectly cooked'. When the steak arrived, it was more on the medium-rare to medium region.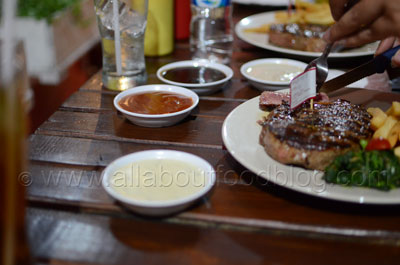 I should have ordered that, but instead I ordered the much smaller Wagyu Sirloin (medium-rare). It wasn't that much more expensive and had a bit more taste to it, but (again) only half the size. Both steaks were served with a side of chips and trivial green veggies and a tomato. They also have three kinds of sauces that I suggest you to try them all.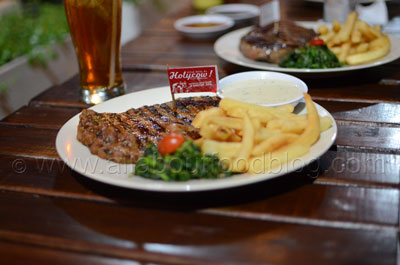 After you are finished with your main meal, if you tweet to the twitter handle (@Holycow_Radal), you will get a free dessert! They are famous for the Tiramisu, but when we were there, they didn't have it and had a mini cupcake instead.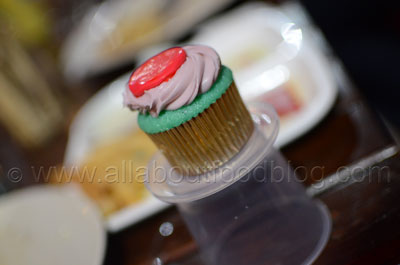 Steak Hotel by Holycow surprised me in many ways, but the facts that they served decent-sized steak on a local price and had a playground on the premise really did it for me.
Did you know?
Once upon a time, Steak Hotel by Holycow had a twin sibling Holycow! Steakhouse, however they were no longer related.
If you are interested in learning more about it, Rayns Raymond drew an interesting comparison between the two in his blog.
Details:
Lt 5, Gedung Seremanis
Jl KH Agus Salim No 16, Jakarta, Indonesia
+6221 31906420
@holycow_radal
http://www.hellocarnivores.com/