Good Feeling Thai Restaurant Review:
Good Feeling Thai restaurant is one of the newest restaurants in the Inner West, Sydney. It is located in the Dulwich Hill shopping area. They have a few of the usual dishes you see in a typical Thai restaurant. They also have a few interesting ones. We did not get to try many dishes on this occasion.
Gang Phed Pad Yang – $18.90 – Grilled roasted duck in curry and vegetables
I love eating duck. When visiting a new restaurant, duck is the ingredient that I would try to find first. I'm not quite sure about grilled roast duck as the menu stated. To me, it looks just like a roast duck. It was quite a sweet and savoury curry.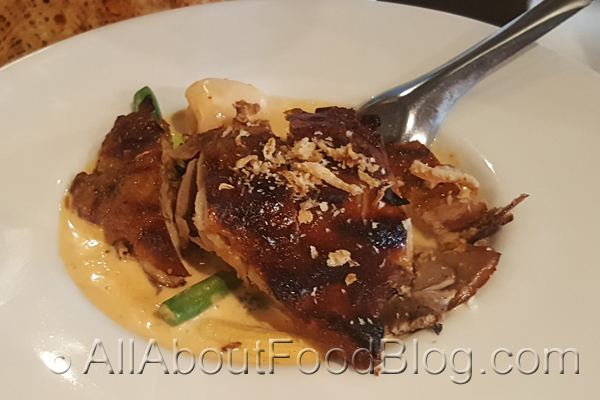 Pad Thai Pu Nim – $18.90 – Special pad thai with egg net and soft shell crab
Pad Thai is probably the most well-known Thai dish in Sydney. It is so famous that you could even find pad thai in a non-Thai restaurant!
Good Feeling Thai tweaked the recipe a bit. Instead of serving the usual rice noodles with something, they put this elaborate display. They introduced soft shell crab to complement the dish with its crunch and savoury flavour. They also blanketed the pad thai with egg net. The Good Feeling's Pad Thai was very nice.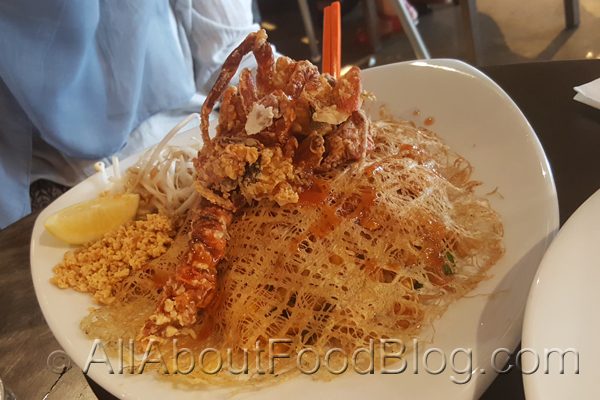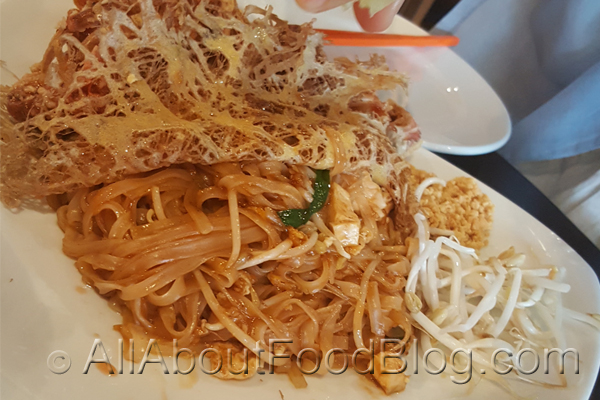 Fresh Coconut Juice – $6.00
I guess they could say it is just a fresh coconut. I love coconut when you can still scrape its inner wall and enjoy the fruit!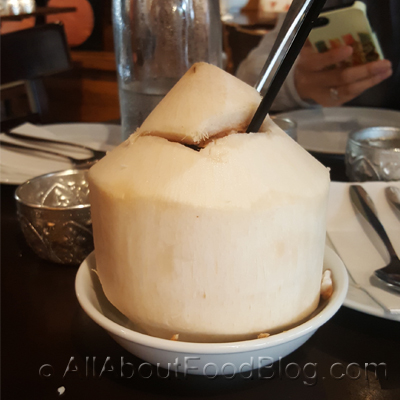 The final verdict for Good Feeling Thai Restaurant
Good Feeling Thai Restaurant is a restaurant worth coming back to. Their price was quite decent for the area and they have nice duck and pad thai dishes.
Did you know?
Good Feeling Thai restaurant serves halal food. There are not too many halal options in Inner West. This part of Inner West is actually more known for the Vietnamese restaurants.
Rating for Good Feeling Thai Restaurant:
7.5 / 10
Taste: 7.5 / 10
Price: $14.50 – $19 per main dish
Place: 7.5 / 10
Details:
Shop 1 / 362 – 372 New Canterbury Road, Dulwich Hill
+61 2 9518 3185