Kreta Ayer – Ashfield Review:
I have to warn you in advance that the restaurant that we review this week, Kreta Ayer, only accepts cash. It is quite troublesome especially when most of their dishes are in excess of $15. Some of the prices are even marked as "market price", like those mud crabs. The closest ATM is the Ashfield shopping centre.
Their menu is quite similar to high end Chinese restaurants in CBD with the likes of Moreton Bay bug and coral trout on offer. Being a Singaporean/Malaysian restaurant, they have a different way to cook the dishes. If you are looking for the authentic Singaporean dish, you need to choose their Singapore Chilli, Black Pepper or Salted Egg.
Boneless Hainanese Chicken – $15.8
Hainanese chicken is one of the parameters of a good Singaporean restaurant for me. It goes without saying that when ordering this you really need to order chicken rice as well.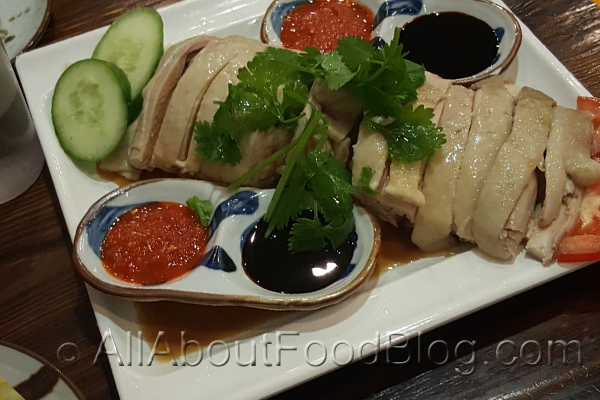 Crispy Noodles with seafood – $13.8
Our family loves eating crispy noodles. Kreta Ayer's crispy noodles has quite a lot of seafood in the dish. I guess you can see it yourself below.
Being warm and soupy, this dish is a nice dish to have in winter.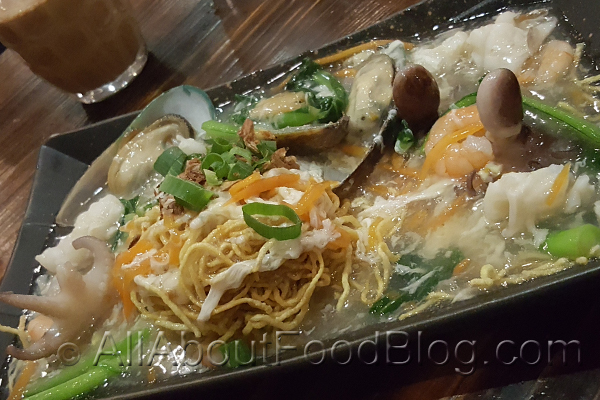 Cereal Prawn – $24.8 – Deep fried prawn with sweet cereal
I call this double crunchy prawn. When you coat deep fried prawn with fried cereal, you get this super crunchy prawn. It is so crunchy that you can eat pretty much everything.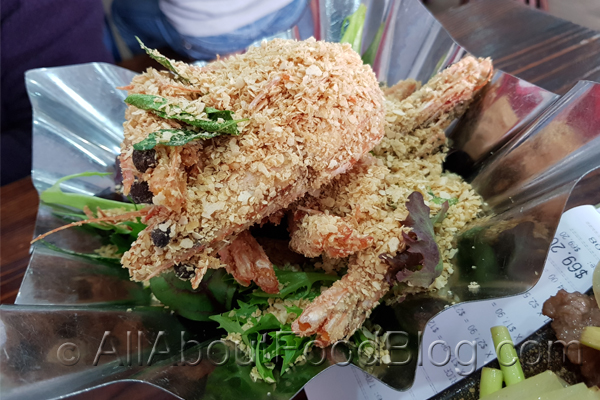 The final verdict for Kreta Ayer – Ashfield
Kreta Ayer in Ashfield is a decent Singaporean/Malaysian with premium price. The cash payment method is also a pain to deal with. If they can accept other payment methods, I might be inclined to try their Singapore Chilli Mud Crab.
Did you know?
They have quite a decent package for lunch on weekdays. For the same price, you get a selection of dishes, but you also receive complimentary selection of iced teas.
As you can see from the picture below the lunch special crispy noodles with seafood is actually the same size as its dinner counterpart.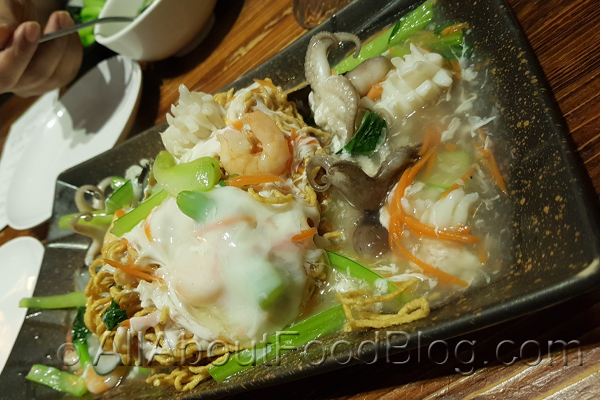 Rating for Kreta Ayer – Ashfield:
6.5 / 10
Taste: 7.0 / 10
Price: $20 per person
Place: 7.0 / 10
Details:
339 Liverpool Road, Ashfield 2131
+61 2 9797 8688