Gukbab Korean Restaurant Review:
We came across Gukbab Korean Restaurant when we were walking down Melbourne CBD looking for a nice cup of coffee. Later that night, we decided to dine there because it was close to where we stayed. As with any other Korean restaurant, we receive free side dishes. They were just a simple kimchi and marinated onion in Gukbab. They also gave us a plate of salad with sesame sauce. However, I'm not sure whether that's part of the side dishes or the main dish that we ordered.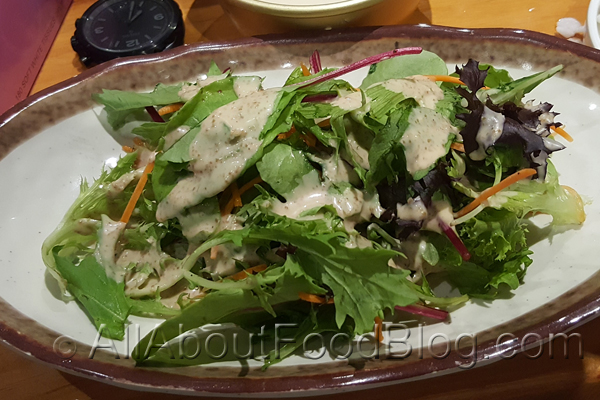 There are the usual Korean dishes in the menu. Judging from the number of dishes displayed, the Korean Fried Chicken and soup were the main dishes in the restaurant. However, we did not get to try the soup this time around.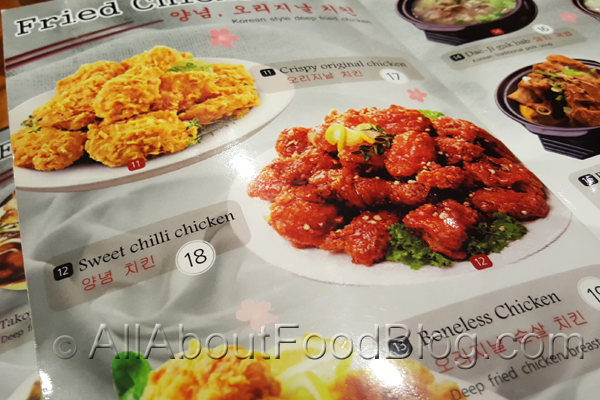 Sweet Chilli Chicken – $18
Korean Fried Chicken is usually our unanimous choice when dining in a Korean Restaurant. That's exactly what we ordered at Gukbab. We ordered the sweet chili chicken on this occasion. They only gave pieces of chicken wings with quite a generous serving of sweet chili sauce. In addition to the chicken, we also asked for extra cheese with the chicken (for a small amount of money – I could not remember).
Their fried chickens were really nice. However, it's unfortunate that they chose to serve only wings.
Beef Bulgogi – $16 – stir fried marinated beef and vegetables
Another classic Korean dish is our choice for the other dish on that night. Bulgogi is the name people usually mention when talking about Korean food. They gave quite a sizable portion for the bulgogi.
The final verdict for Gukbab Korean Restaurant
Gukbab is quite a nice Korean restaurant in Melbourne CBD. .
Did you know?
There are quite a lot of Korean restaurants in Little Lonsdale. Some of them are Korean BBQ restaurants.
Rating for Gukbab Korean Restaurant:
7.0 / 10
Taste: 7.0 / 10
Price: $15 – $19 main dish
Place: 7.0 / 10
Details:
Shop 1, 535 Little Lonsdale Street, CBD, Melbourne 3000
+61 3 9939 0380