Kebab Abu Ali Review:
One day we went to Fairfield to try the famous Kebab Abu Ali. According to our Iraqi friend, it is one of the best Iraqi restaurants in Sydney. We were so impressed the first time we went there that we called the cavalry so that we could try a more diverse range. Unfortunately, the second time we were there it wasn't as glittering because we were made to wait for more than an hour for most food to come. The waitpersons were sometimes clueless about what to do. Also, don't forget to BYO water as they will only give you a small glass of it and nothing more.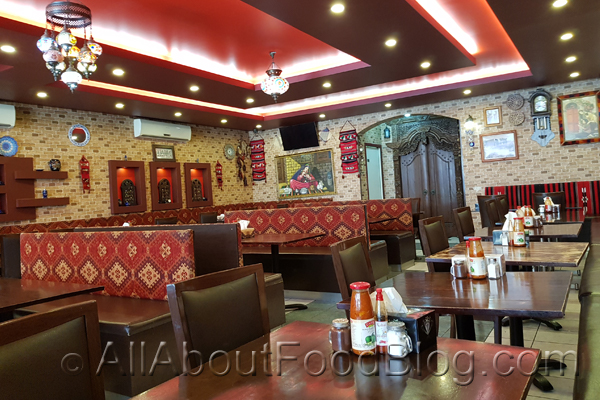 The one dish that made me want to try Kebab Abu Ali in the first place was the Pacha. We were then interested in trying the fish. More about those dishes below.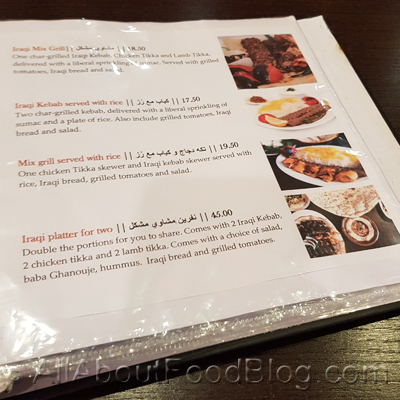 Abu Ali's Appetiser Plate – $17.50 – Includes Baba Ghanouj, Hummus, Tabouli, and Garlic sauce. Served with fresh Iraqi bread. Add on Sesame Bread – $3.50
When we ordered the appetiser plate with sesame bread, the bread came quite early, but the dips came out towards the end of the dinner. Apart from that, their baba ghanouj was very beautiful. The tabouli and garlic sauce were also pretty good.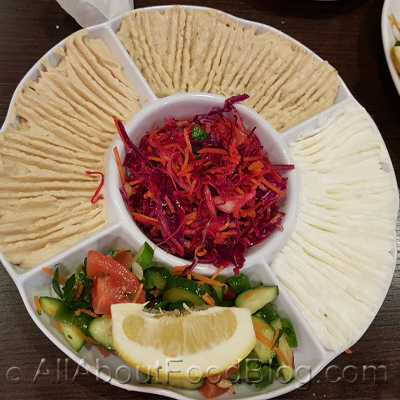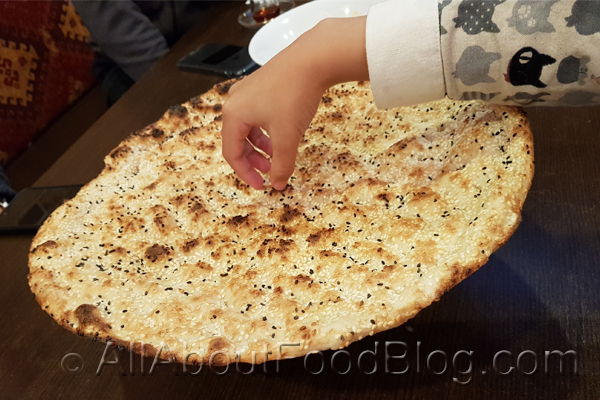 Free Salad
They gave away a massive plate of free salad to share with the table.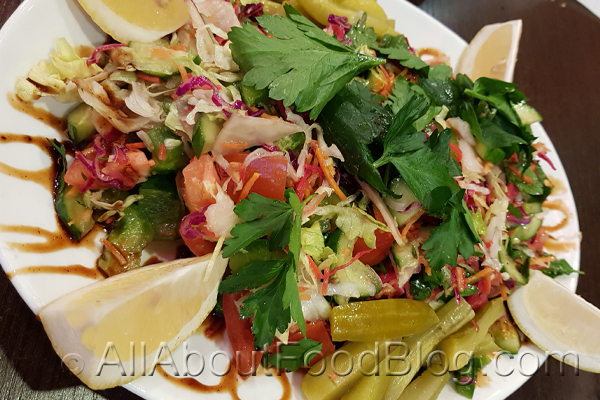 Kubba Mosul – $12 – Kubba Mosul is a traditional lamb minced meat stuffed inside a burghul (crushed wheat) pancake that's baked and fried to give it a crunchy texture.
Kubba mosul is quite a filling and massive entree. If there weren't eight of us, I don't think we would be able to finish it.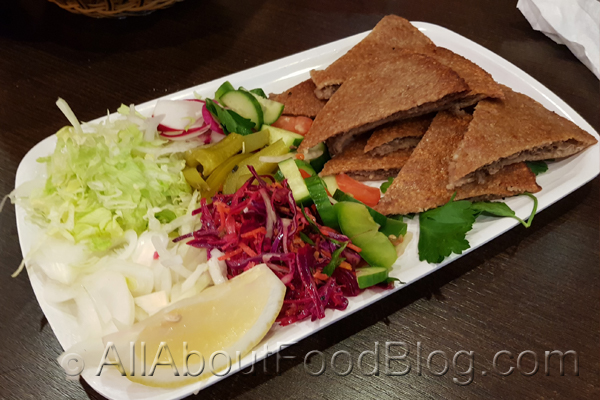 Okra Stew – $6.50
The Iraqi okra stew was pretty interesting. Instead of the usual South East Asian crunchy texture. This one had a very soft texture with strong tomato flavour.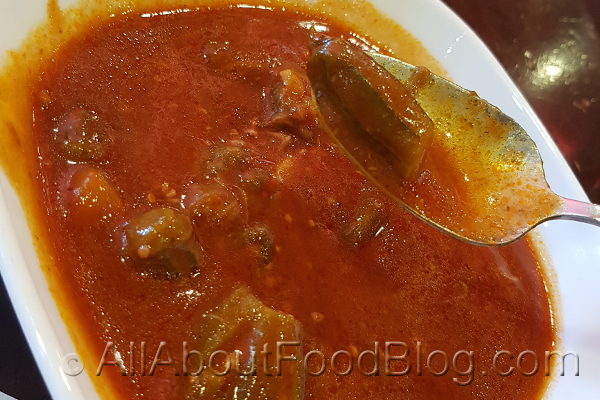 Parda Plaw – $20 – Parda Plaw looks like a giant pudding wrapped in a golden brown pastry. Cut your way through and you'll find an aromatic pilaf inside, super long grains of basmati rice mixed with chunks of lamb, fried vermicelli noodles, toasted almonds and walnuts… Optional meat available.
The description in the menu above said it all. It was a very nice combo of rice and pastry dish.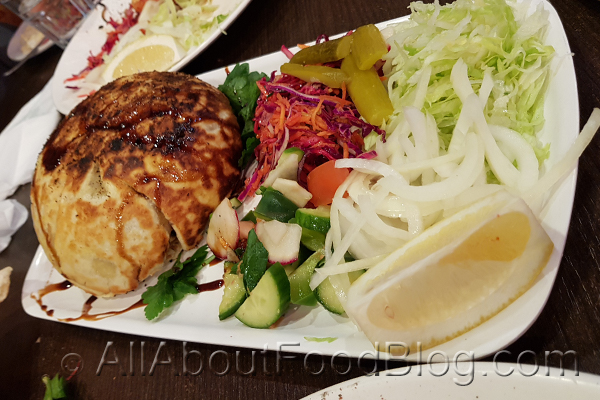 Pacha – $17.50 – A rigorously prepared bowl of sheep's head parts. People in Iraq eat that every day for no other reason than that it's delicious. The meat is a fun-park of textures – some bits tender, others more gelatinous – all scooped up with comforting layers of soup-soaked bread.
This is why we wanted to go to Kebab Abu Ali in the first place. I know it's not for everyone but we LOVE sheep's head soup. It is not something that you can find very easily in Australia. The great thing about their soup is that you were spared from actually eating with the bone in (yep, some countries do serve WHOLE sheep's head).
It was one of my guilty pleasures.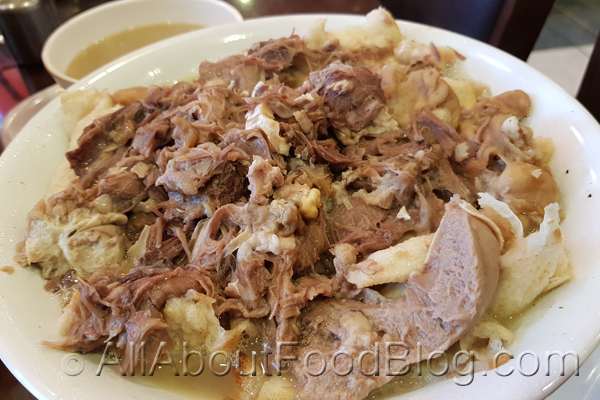 Iraqi Mix Grill – $18.50 – One char-grilled Iraqi Kebab, Chicken Tikka and Lamb Tikka, delivered with a liberal sprinkling of sumac. Served with grilled tomatoes, Iraqi bread and salad.
They have a few different mixes, but basically you choose between beef kebab, chicken tikka or lamb tikka. Their skewers were pretty good.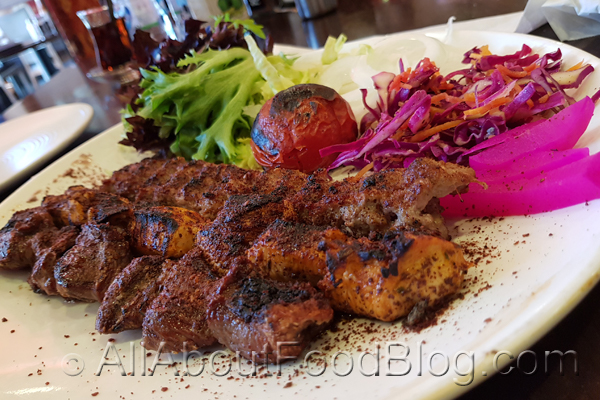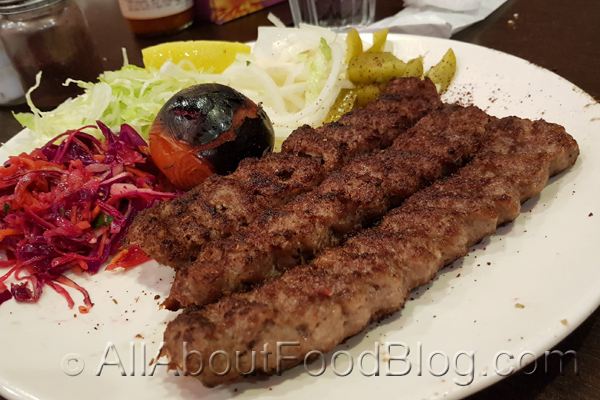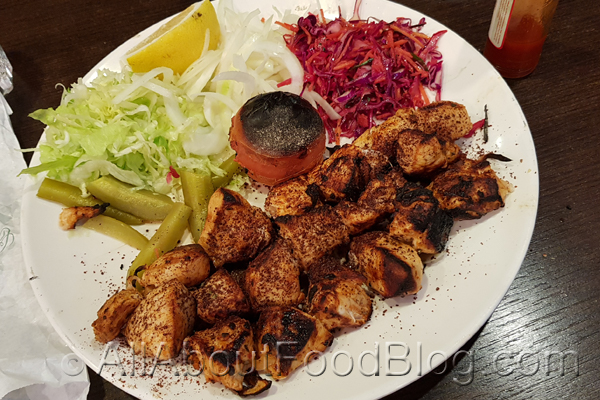 Grilled Fish – $85
When we ordered it, they said it would take 40 minutes. It ended up being 1.5 hours. They had three different sizes and we chose the biggest one. The fish tasted wonderful, but probably not worth waiting 1.5 hours for.
The final verdict for Kebab Abu Ali
If it was only judging from our first visit to Kebab Abu Ali, then they might score a bit higher. Unfortunately, the 1.5 hours wait was really testing our patience.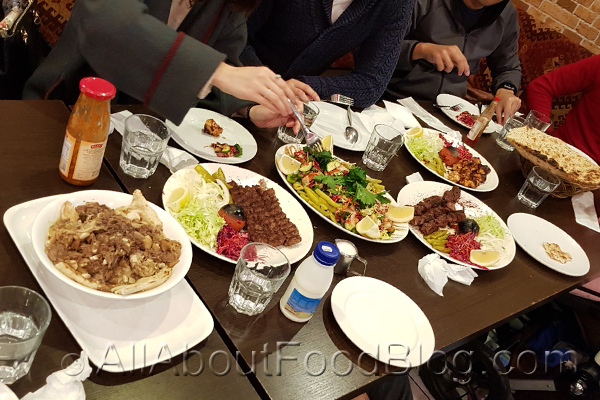 Do you think I should go?
They probably could not handle a big group, so if you want to try, maybe come with a smaller group. If you love pacha (sheep's head soup), then you must try their version!
Rating for Kebab Abu Ali:
7.0 / 10
Taste: 8.0 / 10
Price: $30 – $35 per person
Place: 8.0 / 10
Details:
Shop 1, 41 Spenser Street, Fairfield 2165
+61 2 9723 3644