7 / 10

7.5 for the trinity!

Taste: 7/10

Price: $8.5 – $12 per person

Place: 5.5/10
Review:
This week's review was arguably the hardest review I have ever done in my life. Kingsford Chinese Restaurant is iconic in many ways and I might be risking the wrath of hundred thousand UNSW students who had no doubt tasted the food in this restaurant during their uni years and beyond. This might be the cheapest restaurant you could ever get in Sydney! For the price, the food was arguably the best amongst the rest of 'cheap' restaurants in town.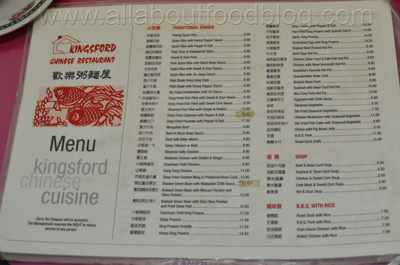 So what's the catch: Service! In this place, the owner is the queen. If you ever expressed your discontent to her, the most she'd reply would be 'Meh'. I guess she doesn't need snobbish customers when people still line up for her food. So, anyone from owner to waiters/waitresses doesn't really care about you.
Anything else you need to know? The restaurant is tightly spaced on the first floor. If you come with seven or more people, the second floor is pretty spacious. You might also want to dry/clean up your cutleries as they might not be properly dried.
Let's get down to business. Why do people want to come to this restaurant are they still willing to queue outside? It's because of the trinity; the three dishes that 90% of visitors would at least have one of them.
The first one was the infamous Sang Tung Chicken ($11). I particularly liked this one because of the portion and also the sweet taste. They were seriously overabundant and tasty. The top part of the dish was actually boneless meats and the bones spread out under them.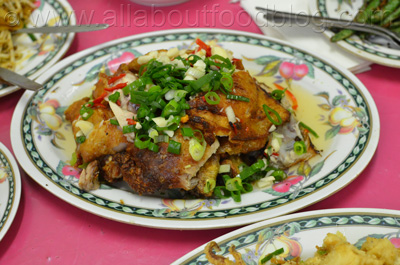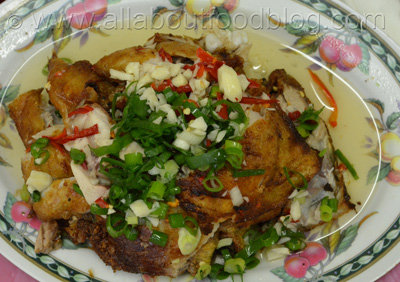 We called the next one Long Bean Belacan ($11). On the menu it was called Braised Green Bean with Malaysian Chilli Sauce. Don't worry; it's not a spicy dish! Belacan is a fermented shrimp paste that usually comes with chilli and garlic. This was one od the few vegetable dishes I didn't mind eating.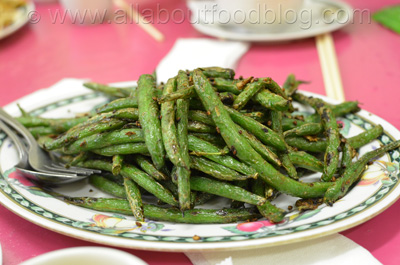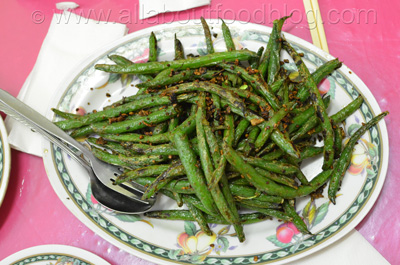 My favourite would be the Salt and Pepper Calamari. It is officially named Deep Fried Calamari with Pepper Salt ($11). It was the most awesome(est!)  Calamari I have ever tasted. They were incredibly crunchy but still soft in the middle. Hint: Don't eat this without rice!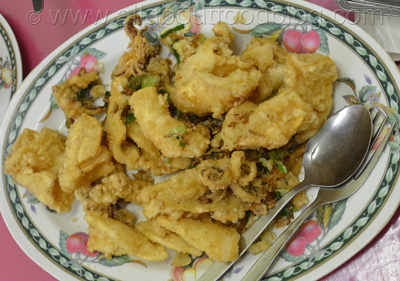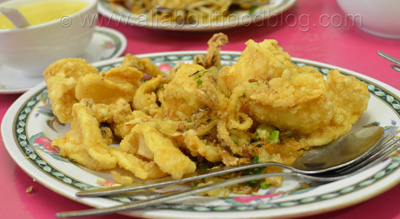 Since we had a bit more people, we ordered two more dishes: Chicken and Sweet Corn Soup and Stir Fried Rice Noodles with Beef. The soup was so-so but it only costed us $3.5. The stir-fried noodles dish was acceptable for a dish under $10.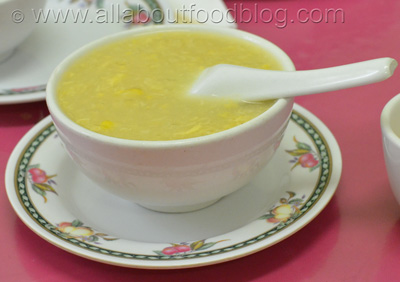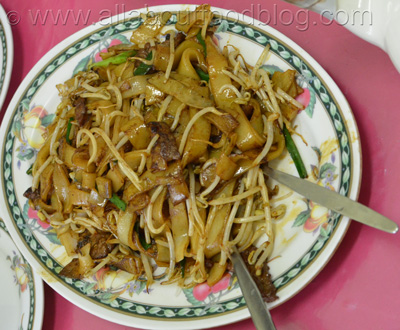 The final verdict for Kingsford Chinese Restaurant
Kingsford Chinese Restaurant provided the best tasting food for its price. There are three staple foods: Salt and Pepper calamari, Sang Tung chicken and Long Bean belacan. If you want very fast service, order those three and nothing else! Oh, and try not to complaint too much…
Why do I give a seven?
I feel that I need to justify my scoring system here.
Kingsford Chinese Restaurant might not give you the perfect dining experience. It might on the other be your worst nightmare if you were a difficult and picky customer. However in terms of quality and what you get for your dollars, it was an exceptional value.
Details:
426 Anzac Parade, Kingsford NSW 2032
+61 2 9663 1728